The Kissing Booth 2 is probably exactly as you would expect it to be. But that isn't a bad thing — it is still a fun movie!
A lot has changed since the ending of The Kissing Booth. Noah has gone off to college, leaving Elle behind to finish her senior year of High School. Being so far away from each other (Elle is in LA and Noah is in Boston) is putting a strain on their relationship. Especially when Elle sees photos of the stunning college girl, Chloe, that Noah is hanging out with.
If you haven't watched the first one or forgot most of it, don't worry, there is a quick recap at the beginning of the movie that should give you all that you need to know. But basically, Elle and Noah are together and had a very romantic summer before he went off to college. But long distance is hard. Really hard.
Trouble In Paradise
Not only is Noah surrounded by college girls, and one in particular, there is a hot new guy in school with Elle that she described as a snack named Marco. Elle and Marco team up for a dance contest, and she ends up confiding in him about her troubles with Noah.
Elle is holding on tight to her relationship with Noah, when she isn't even sure that is what she wants. She finds something in his room that upsets her, not to mention he starts lying to her about hanging out with Chloe. She needs to make some important decisions. She has always planned to go to school at Berkley with her bestie Lee, and now Noah is trying to convince her to go to school in Boston. But will that be worth it for her if things are not going well between the two of them?
The more she confides in Marco, the more obvious it is how much he likes her. This puts Elle in a really tough position, especially as she finds herself opening up to him more. It was hard to watch them growing apart, especially because I love this couple so much. There is a turning point with Elle when she is in class and sees something on Chloe's Instagram account and yes, yes I teared up along with her.
The Third Wheel
Lee and Rachel's relationship has blossomed since last we saw them, and it is super adorable. However, with Noah gone, Elle is coming between them a little bit. Rachel is constantly left to the side, especially when Lee is is practicing for the dance competition with Elle.
After Rachel expresses her thoughts about this, Elle really ends up being on her own. With things up in the air with Noah and Lee and Rachel enjoying their own company, she starts to hang out with Marco more. They grow closer together and Elle becomes the third wheel instead of Rachel.
Overall Thoughts
The Kissing Booth 2 shows viewers just how hard a long distance relationship can be. There is temptation, growing apart, and ultimately you have to trust each other. If you don't have trust, you have nothing. Elle is faced with many hard decisions in this movie, and I struggled with her throughout the film.
Yes, it is a little long, clocking in at over two hours. And yes, it is totally predictable. From almost the beginning I knew where this was going to go. A few surprises were weaved in here and there, but I called the major events of the movie.
That doesn't mean I didn't enjoy it. It is a fun, cute, and entertaining tween movie. The dance competition was especially a lot of fun to watch! The Kissing Booth 2 is better than the first and with a bit more depth, but they could have easily cut 30-45 minutes out.
About The Kissing Booth 2
Elle Evans (Joey King) just had the most romantic summer of her life with her reformed bad-boy boyfriend Noah Flynn (Jacob Elordi). But now Noah is off to Harvard, and Elle heads back to high school for her senior year. She'll have to juggle a long-distance relationship, getting into her dream college with her best friend Lee (Joel Courtney), and the complications brought on by a close friendship with a handsome, charismatic new classmate named Marco (Taylor Zakhar Perez).
When Noah grows close to a seemingly-perfect college girl (Maisie Richardson-Sellers), Elle will have to decide how much she trusts him and to whom her heart truly belongs. Director and screenwriter Vince Marcello returns for The Kissing Booth sequel, based on the "The Kissing Booth" books by Beth Reekles.
The Kissing Booth 2 is now available on Netflix!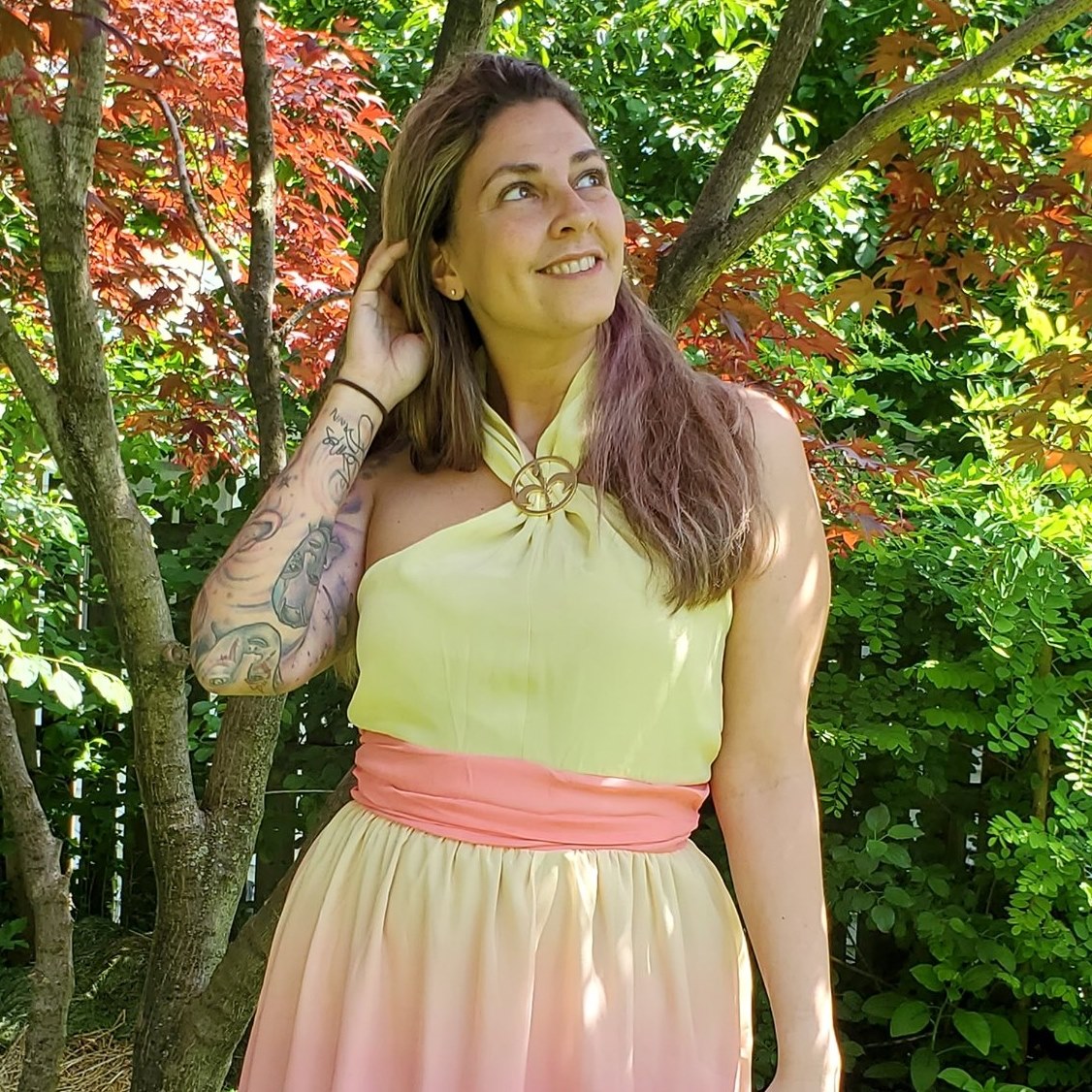 Tessa Smith is a Rotten Tomatoes Tomatometer-approved Film and TV Critic. She is also a Freelance Writer. Tessa has been in the Entertainment writing business for almost ten years and is a member of several Critics Associations including the Hollywood Critics Association and the Greater Western New York Film Critics Association.