My life has changed for the better after discovering how to do Disney Parks without a bag! Trust me when I say you will feel so free! Here's how to do it.
As Disney Vacation Club members and annual passholders, we visit Walt Disney World at least twice a year. When we first started going, we were lugging around a backpack all day. It was packed with things like snacks, rain ponchos, fans, and so many other things that we rarely even ended up using. Our lives changed for the better when we figured out how to spend a full day in the park (or even do all four Disney Parks in one day) WITHOUT a bag!
But What About Snacks?
It may seem daunting but I promise you, it is actually quite easy. Disney World has plenty of snacks available for you to purchase and while yes, it might be cheaper to bring some with you, it probably isn't worth it. In the hot Florida sun they could get melted, and in your backpack they can get squished.
Plus, if your kids are like mine, they will totally want that Mickey Pretzel instead. And who can blame them? Save the snacks for the hotel room.
But What About Personal Fans?
As for personal fans, you can get the ones that you wear around your neck. Each person can wear their own and skip the bag check station! Yes, you will probably have to take it off — at least the adults — to go through the metal detector. But you just saved a ton of time not waiting in the security line.
Same goes for the cooling towels. You can wear them on your neck as you enter, or even in your pocket. We have even tied ours around our belt loop before.
But What About Rain Ponchos?
I cannot tell you how many times we brought rain ponchos into the parks and then it didn't rain. Of course, the one time we didn't, it poured on us. We ended up buying the cheap disposable ones that the Disney Parks stores have.
Trust me, the second it starts raining they pull those bad boys out from under the counters. The pricing really isn't bad. For us, it is totally worth not lugging ponchos around all day just in case it rains.
There are so many perks to going to Disney without a bag. You can enter the park through the no bag security section, which means no long lines that take FOREVER. It also means that you can get around the park itself quicker, and you won't have to deal with a bag when you get on and off rides or attend character meet and greets.
We still bring in our Disney Vacation Club card and Annual Passholder cards so that we can get discounts. We also have a Tables in Wonderland card that is with us at all times in the parks. Those can fit in my husband's wallet if he chooses to bring it. Usually he doesn't, but that's fine. I have an adorable Disney card holder that I bring with me. It goes in my pocket when I enter, but after that, I can hang it around my neck if I choose to.
So is going to Disney without a bag worth it? It sure is! I will never go back to bringing a bag or backpack with me.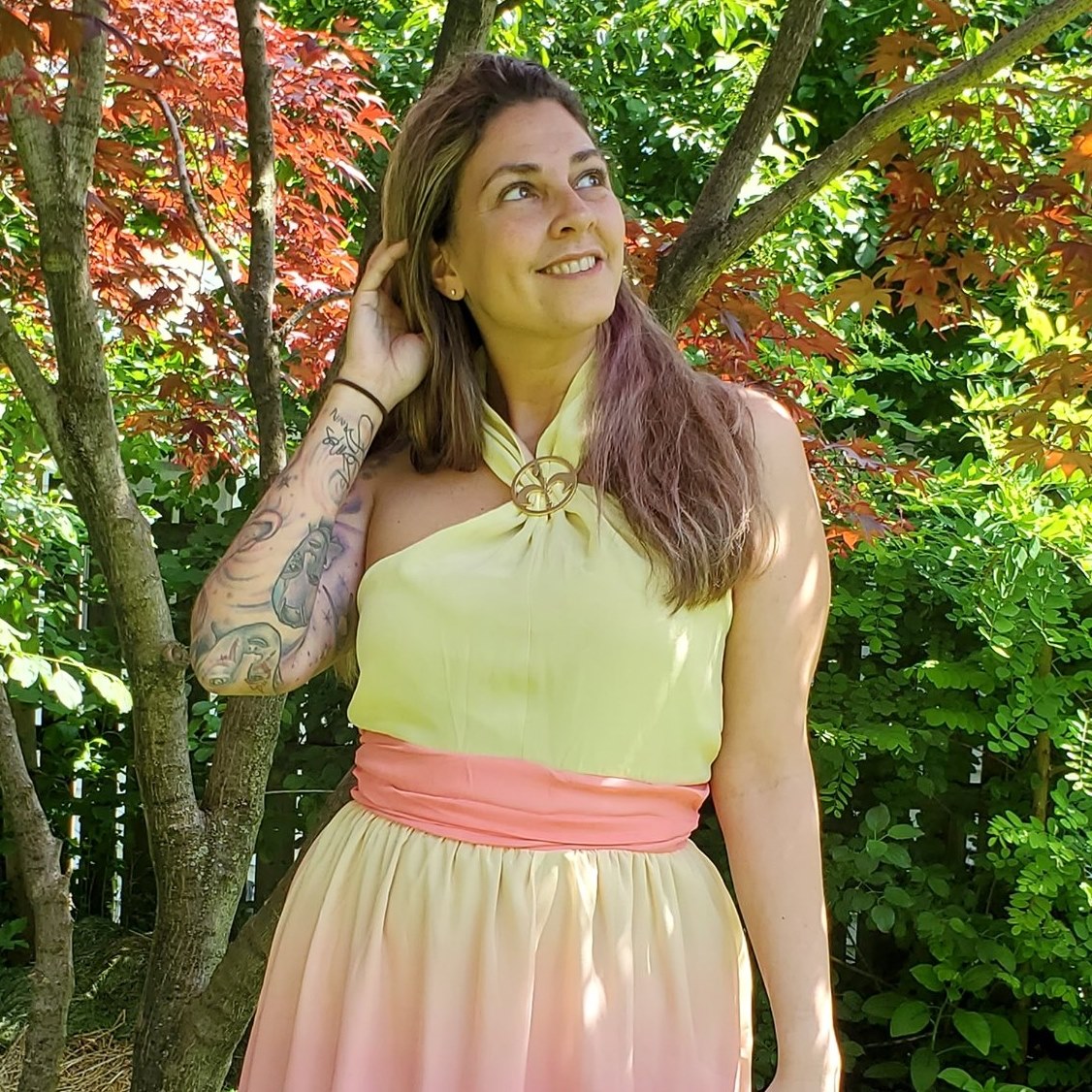 Tessa Smith is a Rotten Tomatoes Tomatometer-approved Film and TV Critic. She is also a Freelance Writer. Tessa has been in the Entertainment writing business for almost ten years and is a member of several Critics Associations including the Critics Choice Association, Hollywood Critics Association, and the Greater Western New York Film Critics Association.