Netflix's new series Cursed is a different side of a story most of us know. About Arthur, Merlin, and of course, Lady of the Lake.
I have to admit that only sort of knew the story of Arthur, Lady of the Lake, Merlin and more. After watching the whole series of Netflix's Cursed, I did quite a bit of research. I can now say, with confidence, if you are a fan of those stories, you will LOVE Cursed. Yes, I really enjoyed it without knowing the meat of the stories, but now after knowing it, Cursed is one of the best series I have even seen.
Major Game Of Thrones Vibes
From the very beginning I got some serious Game of Thrones vibes. Which is a very, very good thing. The settings are similar — woods, old cities, and boats. Of course the fighting styles are similar as well. Mostly swords and bow and arrows. They travel by horse, stagecoaches, and boats. Totally setting the right time period in the perfect way.
Not only is there some GoT vibes, Cursed has major girl power — and I am here for it. Many of the main characters are women and they are all really strong and inspiring. Including any that might fall into the villain category. There are also several people vying to become the "one true King" and leaders of their people.
Speaking of villains, there are some awesome villains in this show. And some characters that fall in that grey area. After all, no villain considers themselves one in their own story, do they?
A Wonderful & Mysterious Story
Nimue, who is a member of the Fey (people with fairy-type abilities), is forced to grow up real quick when her mother, and most of her village, is killed by Red Paladins. Her mom's dying wish was for her to take a VERY powerful sword to a man named Merlin. This sets her on an adventure where she meets many other famous names in Arthurian legend, including Arthur himself.
Throughout these ten episodes there are many twists and turns. Some I expected, and some came out of nowhere. All of them mystified. Not to mention just how gorgeous the scenery and sets are in this show. I often found myself staring at the backgrounds of scenes — especially when in the forest.
Girl Power All The Way
Like I said above, there are some really strong women in this show. At the same time, it is very much a coming of age story for Nimue. She goes from running away from her people to leading them. She stands up for what she believes is right and fights the religious men who are coming after her and her own.
Along the way she meets a man that catches her eye. And one that has eyes on her. Maybe she falls in love — maybe she doesn't. You will have to watch to find out. She loses people and she gains people and every single decision effects her.
Some CGI Flaws
Honestly a lot of shows like this that I watch struggle with CGI, and Cursed is the same. Not all of it is bad, but the wolves in the first episode still haunt me to this day. They just looked off. And weird. And just.. no thank you.
However, the CGI around the magic was really cool. It totally landed for me. The nature magic with the vines and trees twisting was amazing. And some of my favorite scenes. Still, don't go into Cursed expecting the highest quality CGI because you won't get it.
Overall Thoughts
If you liked Game of Thrones, it is likely that you will enjoy Cursed. If you are a fan of the history of Arthur, Merlin, and of course the star of this show, Lady of the Lake, you are probably going to like Cursed. Why wouldn't you like it? Well the only thing I can think of is that it can be a bit gory at moments. Me? I don't mind this at all. In fact, I welcome it.
Sure the story can be a bit slow at times, but the payoffs are there. With twists and turns you might not see coming, no matter how well you know Arthurian Legend, Cursed delivers a fun and wild ride. That plus the serious Game Of Thrones vibes, put me all in.
Cursed is not for young children. I would recommend ages 13 and up, and maybe older, depending on how strict you are with your child. There is no language that I noticed — but I am not the best on picking up on it since it is a non-factor for me. There is also no nudity, but some scenes are a bit… suggestive if you catch my drift.
Cursed is political — but not. Religious — but not. Fantasy — but not. Arthurian legend — but not. It is something not entirely new but not entirely old either.
I really do not want to give anything away because I strongly feel that Cursed needs to experienced with fresh eyes. If you are eager for spoilers, or have watched the series already, check out my Cursed spoilers article. Overall, this show is a must watch if you are into fantasy. It is pretty amazing with some twists and turns you likely will not see coming.
About Cursed
Based on the New York Times bestselling book, Cursed is a re-imagination of the Arthurian legend, told through the eyes of Nimue, a young woman with a mysterious gift who is destined to become the powerful (and tragic) Lady of the Lake. After her mother's death, she finds an unexpected partner in Arthur, a humble mercenary, in a quest to find Merlin and deliver an ancient sword.
Over the course of her journey, Nimue will become a symbol of courage and rebellion against the terrifying Red Paladins, and their complicit King Uther. Cursed is a coming-of-age story whose themes are familiar to our own time: the obliteration of the natural world, religious terror, senseless war, and finding the courage to lead in the face of the impossible.
Cast:
Katherine Langford as "Nimue"
Devon Terrell as "Arthur"
Gustaf Skarsgård as "Merlin"
Daniel Sharman as "Weeping Monk"
Sebastian Armesto as "King Uther"
Lily Newmark as "Pym"
Shalom Brune-Franklin as "Igraine"
Peter Mullan as "Father Carden"
The first season on Cursed is available on Netflix now!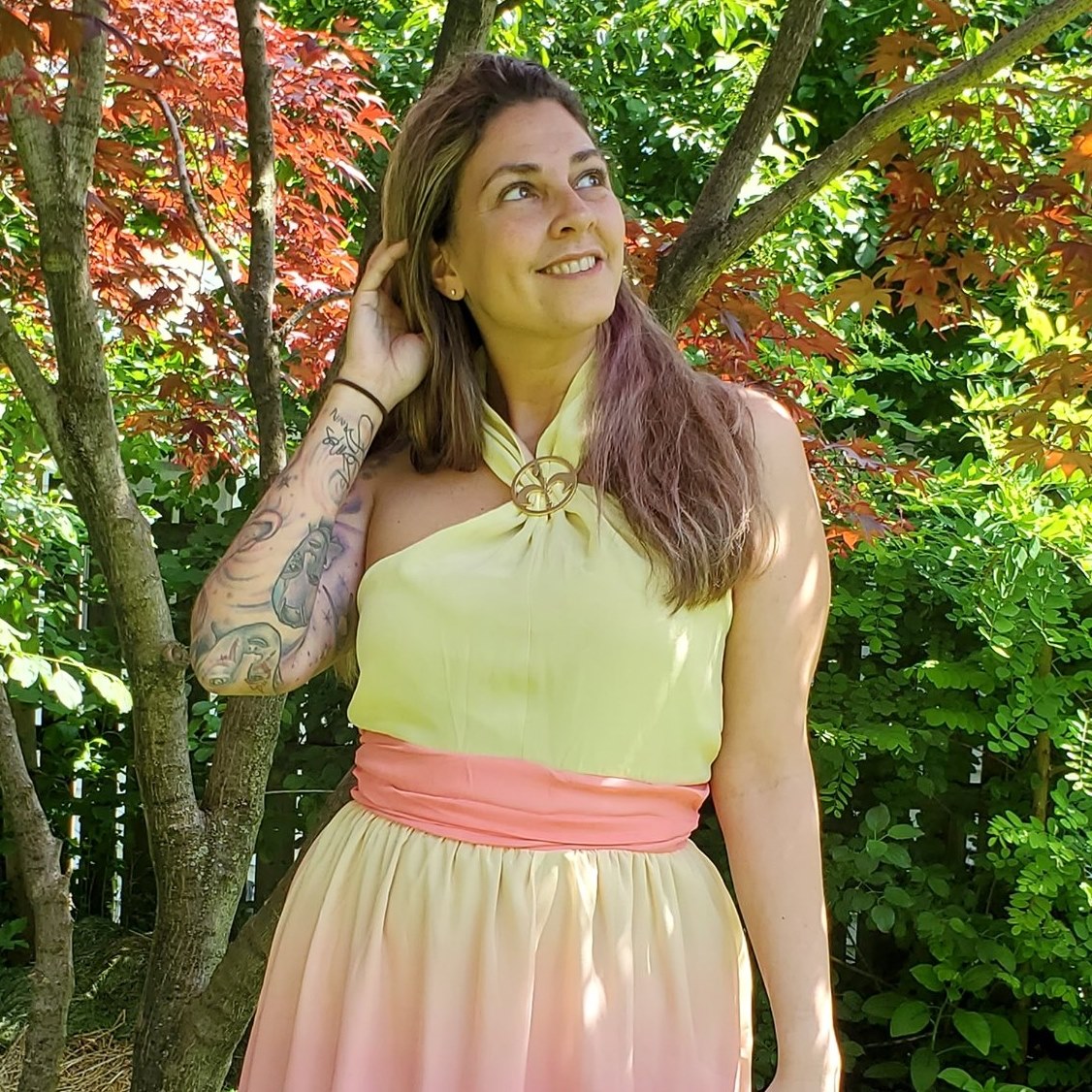 Tessa Smith is a Rotten Tomatoes Tomatometer-approved Film and TV Critic. She is also a Freelance Writer. Tessa has been in the Entertainment writing business for almost ten years and is a member of several Critics Associations including the Critics Choice Association, Hollywood Critics Association, and the Greater Western New York Film Critics Association.