Feel The Beat starring Sofia Carson is more than just another dance movie. Among the fun dance performances we get a story of hope, love, & redemption.
Feel The Beat is more than just a dance movie — it is about love, hope, and redemption. Sure, it is a little bit predictable but it is still more than worth a watch. In fact, I think it is a must watch for families. Kids are sure to love seeing Sofia Carson in another starring role, and it will teach them a few life lessons along the way.
In Feel The Beat April, played by Sofia Carson, is a Broadway dancer. After a mishap, she is essentially blacklisted from the dancing community in NYC, but is determined to fix her reputation. She heads home to Wisconsin, defeated, but an opportunity falls into her lap — teaching a young group of dancers at her old dance studio.
The dance studio is fittingly called New Hope, as is April is almost out of hope when she is given the opportunity to teach there. If she can make it to the finals in Atlantic City, she will be able to dance in front of Welly Wong. The one man who can save her dance career.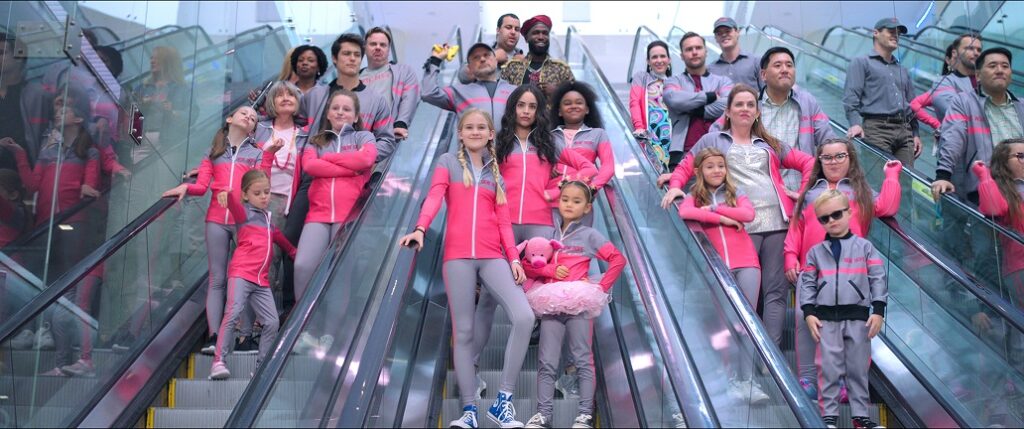 Just Another Dance Movie?
This movie is not just another dance movie where we see a lot of fun dance performances but the plot is sub-par (although we DO see a lot of fun dance performances!). There is so much more to this film. Sofia Carson absolutely crushes this role. I adore her. I have met and interviewed her several times and she is the sweetest thing. So to see her playing a bit of a mean girl is strange — but she is very believable.
In Feel The Beat we see a very close knit small town, which actually reminds me of where I live now. Everyone knows each other and supports each other. We see the community come together to help the dancers when they need it.
We also see some dads from opposing dance teams get into it about which daughters are better. It is a brief moment in the movie but one that stuck with me and really made me laugh! My daughters do dance, although not competitively. But if they did, I assure you my husband would be standing up for them like the dads in this movie do.
Feel The Beat gives us moms some love too, don't worry. There is a very quick mother daughter moment that made me cry. Like a baby. I refuse to spoil it for you guys, but it has to do with hair and …. well… just watch for it.
A Low Key Love Story
Between everything else going on, there is a little bit of a love story. Don't worry, it doesn't make is so that there is too much going on in the movie, in fact, it is a nice little side plot. When April left her small town to try to make it big on Broadway, she broke up with her boyfriend via text message.
Of course they not only run into each other when she returns, April ends up teaching his little sister. This adds a fun will they/won't they to Feel The Beat, but it doesn't overshadow the dance team plot.
Is It For Kids?
I don's know about your kids but mine love the Disney Descendant's movie. So when they found out that Sofia Carson, who plays Evie in that series, was in Feel The Beat, they wanted to watch it. I am pretty lenient with what they watch, and I was sure this movie would be fine for them since it is rated TV-G.
As little dancers they really love the film, and it has them even more eager to get back to dance lessons once the world get backs to normal. If you are particular about what your kids watch, just know one girl says "crappy" when yelling at April.
She also mentions that they are being left out on the dance floor with their "wieners swinging in the breeze" — which was the only part that made me do a double take. My daughters didn't even notice though, and in the end, I even giggled at it.
If you are a dance parent than you know some of the dances can be a little provocative. This doesn't really happen with the main dance team, but we do see it in some of the other teams in the competitions.
Overall Thoughts
Feel The Beat is so much more than just another dance movie. It is about love, hope, redemption — and it is filled with a whole lot of heart. It is a bit predictable, but that doesn't ruin the story that it tells. I think it teaches a great lesson for kids to not only honor your commitments, but to not be afraid to be yourself.
The whole cast is amazing. Sofia Carson, as I said before, crushes it. But Brandon Kyle Goodman and Rex Lee also really stand out. Not to mention all the kid actors — just great performances all around. Oh, and I dare you to not jump up and start dancing at the end during the credits.
About Feel The Beat
After failing to find success on Broadway, April (Sofia Carson) returns to her small hometown and reluctantly is recruited to train a misfit group of young dancers for a big competition.
Starring Sofia Carson, Wolfgang Novogratz, Donna Lynne Champlin, Rex Lee, Brandon Kyle Goodman, Lidya Jewett, Sadie Lapidus, Johanna Colón, Shaylee Mansfield, Shiloh Nelson, Justin Allan, Carina Battrick, Kai Zen, introducing Eva Hauge with Marissa Jaret Winokur and Enrico Colantoni.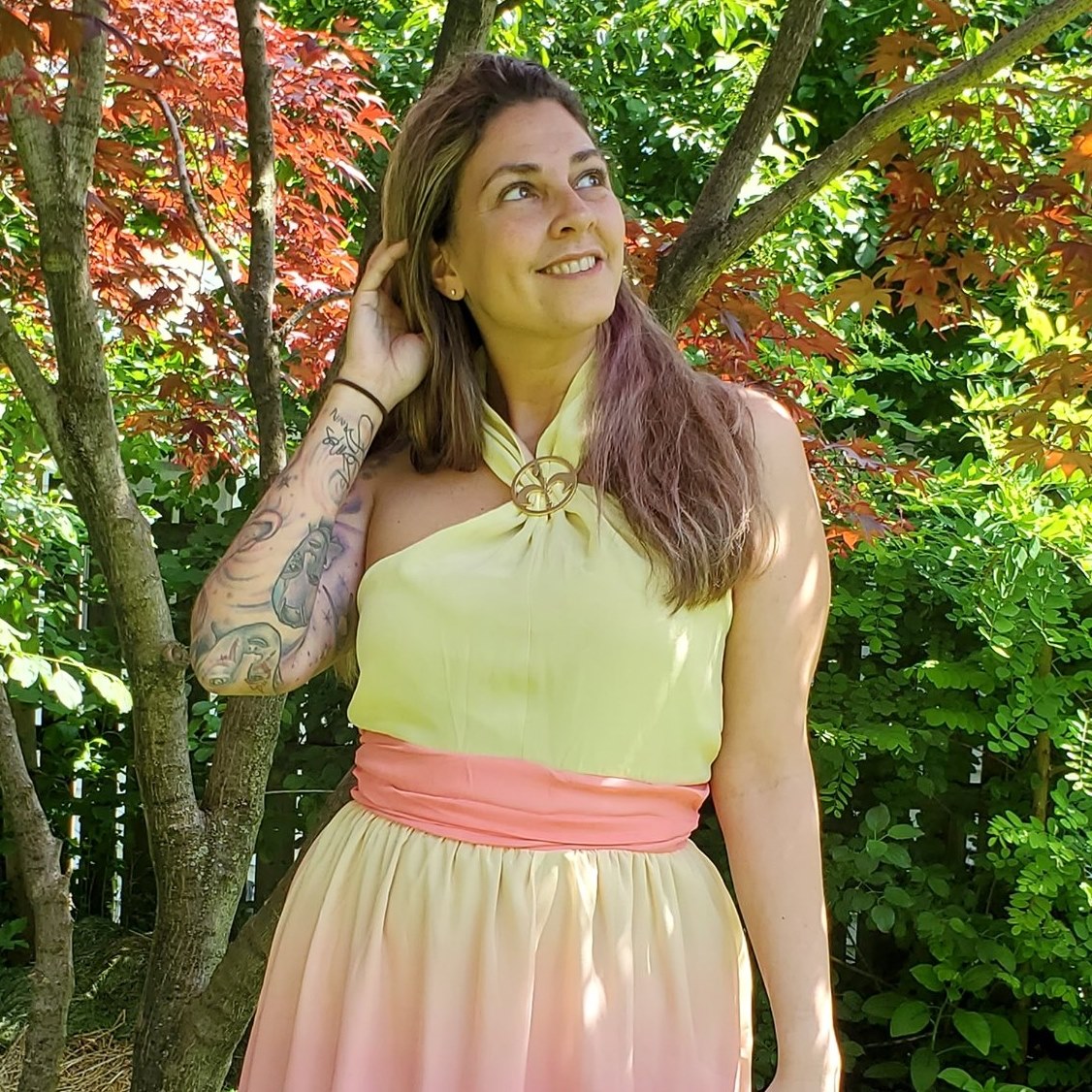 Tessa Smith is a Rotten Tomatoes Tomatometer-approved Film and TV Critic. She is also a Freelance Writer. Tessa has been in the Entertainment writing business for almost ten years and is a member of several Critics Associations including the Critics Choice Association, Hollywood Critics Association, and the Greater Western New York Film Critics Association.