DC's Stargirl steps it up a notch with episode seven as more villains are exposed and Cindy and Courtney go head to head.
DC's Stargirl really steps it up in episode seven. Don't get me wrong, I have been loving them all. But this episode seems to go up a notch. At this point the new JSA has been established and most of the ISA has been exposed to the audience as well. So looking in from the outside is getting really interesting.
Warning: Some spoilers for DC's Stargirl Episode Seven.
In the newest episode, Cindy Burman is exposed for who she really is. The whole show she has been a villain, sure. But a teenage one with seemingly no ties to the ISA. Not anymore. Not only is she a serious jerk, she has super powers! And her father is a member of the ISA — a powerful one. Yup, he is Dragon King.
That was a bit mind blowing to me but I kind of loved discovering it. I also really liked seeing her use her powers for the first time and prove she is just as cold hearted as viewers thought she was. It turns out she doesn't even want to be with Henry, Brainwave's son. She is just assigned to him like a babysitter.
Cindy And Courtney Are A Lot Alike
My favorite part about this whole episode is the similarities between Cindy and Courtney. Both of them want to prove themselves to their father figures. They want to go on missions. To be a part of the "adult table" — and they are willing to do whatever it takes to prove they are ready.
However, viewers will see how the young supers differ as well. Courtney is more respectful of Pat and her teammates, while Cindy will literally kill one of her father's minions in front of him to prove a point. He even mentions her tantrums to her, trying to put her in her place.
The two of them going up against each other toward the end of the episode, in their costumes, was pretty epic. They seem to be fairly well matched up, and I don't think this will be the last time we see them go up against one another.
The Injustice Society Of America
As you likely know about me by now, I love the villains. So it was fun getting a deeper look at the ISA in this episode. Hearing them say that they had sworn to not involve their children was interesting. I am sure eventually all the kids will end up involved and we will see a real battle of good and evil between them.
I love that we are seeing relationships blossom between some of the kids in their personal lives without them even knowing who they are. If I had to guess, I would say that this is going to come between a few relationships by the end of the season.
DC's Stargirl Episode Seven: Shiv Part One
As Pat teaches Courtney, Yolanda, Beth and Rick the importance of teamwork, the ISA converge to figure out who is trying to take them down. Elsewhere, as the school prepares for homecoming, Cindy lashes out against her father's strict rules, while Barbara accepts an offer from Jordan.
Have you read my DC's Stargirl reviews for the other episodes?
About DC's Stargirl
DC's STARGIRL follows high school sophomore Courtney Whitmore as she inspires an unlikely group of young heroes to stop the villains of the past. This new drama reimagines Stargirl and the very first superhero team, the Justice Society of America, in an unpredictable series.
The project focuses on the character that started executive producer Geoff Johns' career as a comic book writer when he created her in 1999, lovingly inspired by his late sister, who was killed in a 1996 plane explosion.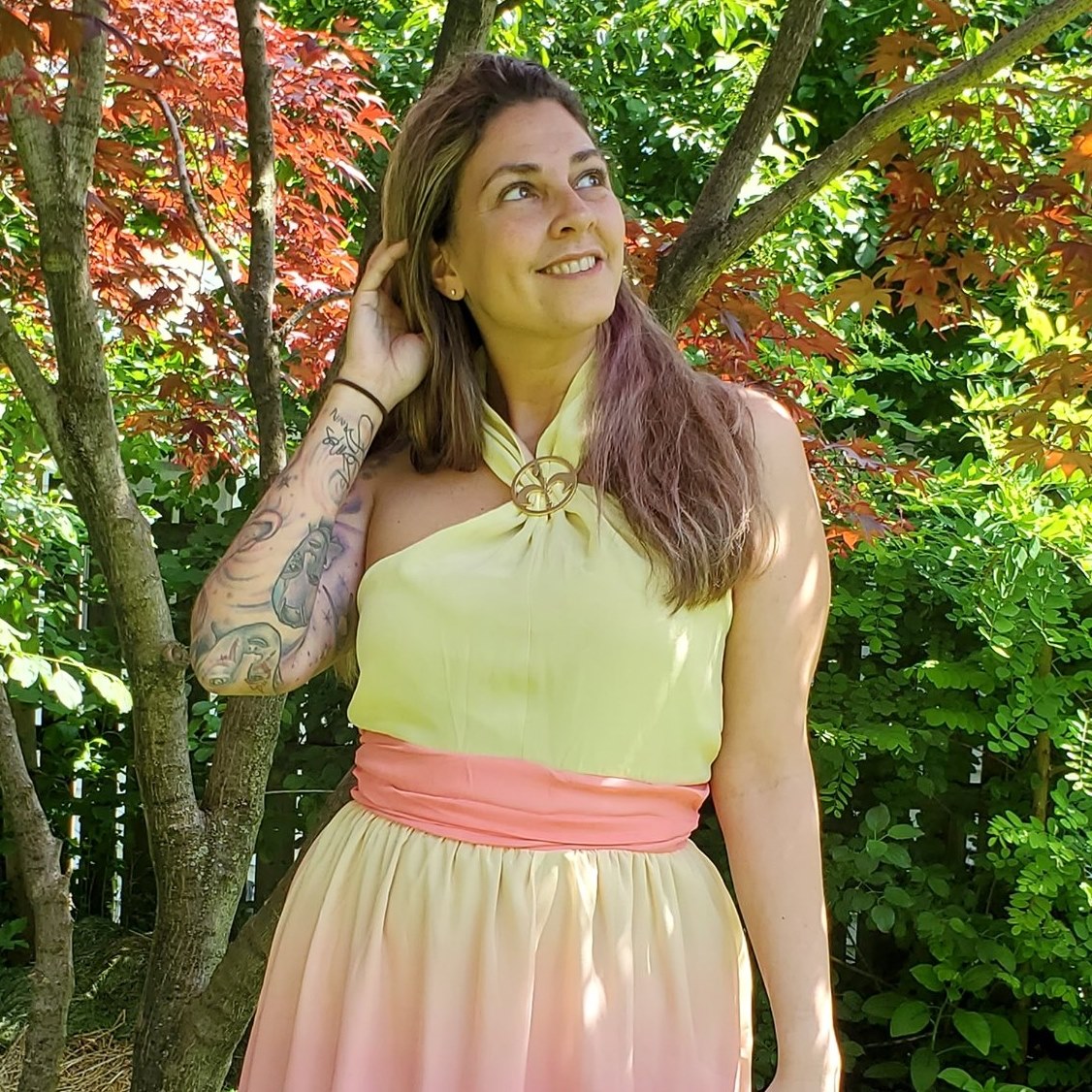 Tessa Smith is a Rotten Tomatoes Tomatometer-approved Film and TV Critic. She is also a Freelance Writer. Tessa has been in the Entertainment writing business for almost ten years and is a member of several Critics Associations including the Hollywood Critics Association and the Greater Western New York Film Critics Association.