Central Park episode six propels the main story forward with more incredible songs, but also gives viewers some really fun side plots.
Central Park episode six really propels the main plot of the series forward when Paige and Molly stay at Bitsy's hotel in an effort to figure out what she is up to. Of course, there is a lot of fun side plots going on that make this one of my favorite episodes.
Warning: Spoilers for Central Park episode six ahead.
If you recall in last week's episode, Birdie spilled the beans when he wasn't supposed to. He interfered with the story, which is not allowed as a narrator. At the very end of the episode we saw him replaced by a new narrator, and the back and forth between the two of them in episode six of Central Park is everything.
I was in stitches during their song, Way Too Close. I also feel like we learned a lot more about Birdie as a character in this episode, which I really like. I am kind of a fan of the fact that they break the fourth wall with him time and time again.
Paige is still trying to crack a big story and thanks to Birdie and the lead he gave her last episode, she is getting close to it. She realizes she needs to stay at Bitsy's hotel to see what she can discover. Bitsy's hotel is hosting Demetri's daughter's wedding, and she is trying to use that to make a deal with him about purchasing Central Park (flash back to an earlier episode).
After inadvertently helping Bitsy, Paige gets a photo that she suspects will help her with the big scoop when she figures it out. She probably isn't wrong, but the irony is that Bitsy's plan would have been foiled if she didn't help Anya realize she wanted to get married.
While Paige and Molly are spending the night at the hotel, Owen and Cole set up an owl cam to watch the new baby owls in the park. Of course, they cannot help but get involved when they see one in trouble. This is kind of a throw to Birdie I think. Where he steps in to help the Tillermans when he should just be watching from the outside.
That part was not lost on me, and when Birdie steps in, yet again, he earns his spot back as narrator of Central Park. Pure perfection. It is things like this that really raise this show to another level.
The more that I watch of Central Park, the more I appreciate it. This show is like nothing ever done before. It is pure genius if you ask me. A hilarious cartoon, mixed with a musical, mixed with a plot I am interested in — the show itself is gold. I am so excited that a second season is already being planned, and I cannot wait for it!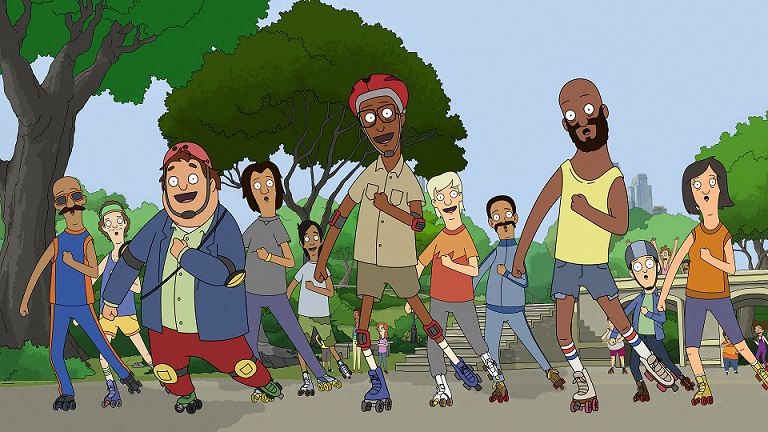 In this animated musical comedy, Owen Tillerman and his family live an unconventional life in New York's bustling Central Park, which Owen manages. Now, they'll have to fend off a wealthy hotel heiress who wants to turn the park into condos.