A Whisker Away is about depression and allowing yourself to be loved. If you don't cry at least once during this film, you aren't paying attention.
A Whisker Away is a new anime film that will hit Netflix globally on June 18th — and it is a must watch. One of my favorite things about anime films is that they really drive a point home without shoving it in your face, in my opinion.
For me, A Whisker Away is about love, but it is also about depression, and what it can do to you. If someone is depressed they often feel like they want to disappear, and it is hard for them to see that others care about them. We get that in A Whisker Away, and if you don't cry at least once, I don't think you are even paying attention.
Dealing With Depression
In A Whisker Away Miyo was abandoned by her mother at a young age. But it doesn't seem like she lets that get to her. She is energetic and always laughing — when others are looking. When she is alone she is often crying.
She is in love with one of her classmates, Hinode, but he seems to barely notice her. When she discovers a "mask seller" who can help her turn into a cat, she realizes this is a great way to get Hinode's attention. Hinode immediately falls in love with the cat, and is always taking care of her.
Over time, he does start to realize similarities between Taro (the cat) and Miyo. For example, they both "smell like the sun." And when one gets injured, the other does as well.
As the movie goes on, the lines between cat and human get blurred for Miyo — and it seems she might give up her human life. Why? Because she is just so miserable, and cannot see that some people truly care about her.
To me this is a great metaphor of depression. She would rather become a cute, cuddly cat, then go on living her life. Yes, Miyo is literally willing to give up her life because she thinks it is not worth living. If that isn't depression, I don't know what is.
But when a fake Miyo shows up and takes her place, she is forced to see how others treat her from the outside. She is also forced to decide what she really wants to do. But will there be time? Soon she will be a cat forever, and she needs to make a choice.
Other Lessons?
There are other lessons besides dealing with depression in A Whisker Away. Hinode has a very hard time being himself, and expressing himself (as does Miyo). Can they learn to do so from each other? Perhaps. I refuse to give any spoilers but I will say that there are several moments in A Whisker Away that made me cry. I mean UGLY CRY.
There is such feeling in this film. There were moments that I related to Miyo and moments that I related to Hinode. I was a teenager once, and this brought back floods of emotions from that time in my life. Even if you aren't into anime, this is a great movie to watch with the family — with a lot of heart and life lessons shoved into it.
Overall Thoughts
A Whisker Away is a must watch movie. My whole family loves animes and I know we will be sitting down time and time again to watch this one. Is it for kids? Yes! Kids can totally watch this movie — and should. There is no real violence, sexual content, or language in it. The hardest part for them will likely be reading the subtitles. So as long as your child can read at a fast enough speed, they should be fine.
This movie is more than worth a watch. In fact, it is worth several. It is actually pretty deep, which I find most anime movies to be. There are lots of lessons to learn when watching A Whisker Away.
The biggest? Learning to be yourself, to accept love, and to look at your life from the outside every now and then. You just might not have it as bad as you think you do.
About A Whisker Away
Miyo Sasaki, nicknamed "Muge" meaning "infinitely mysterious," has a bright personality and is full of energy at school and at home. She is also secretly in love with her classmate Kento Hinode. Miyo tries repeatedly to get Kento's attention, but he takes no notice of her. She realizes that the only way to get close to him is to transform into a cat, but at some point, the boundary between herself and the cat becomes ambiguous, and she is forced to give up her life as a human…
Cast:
Mirai Shida (the main cast of Ghibli's "The Secret World of Arrietty", cast of Ghibli's "The Wind Rises")
Natsuki Hanae (main cast of "Demon Slayer: Kimetsu no Yaiba" and "Tokyo Ghoul")
Koichi Yamadera (main cast of "Ghost in the shell: SAC_2045")
Watch A Whisker Away on Netflix June 18th!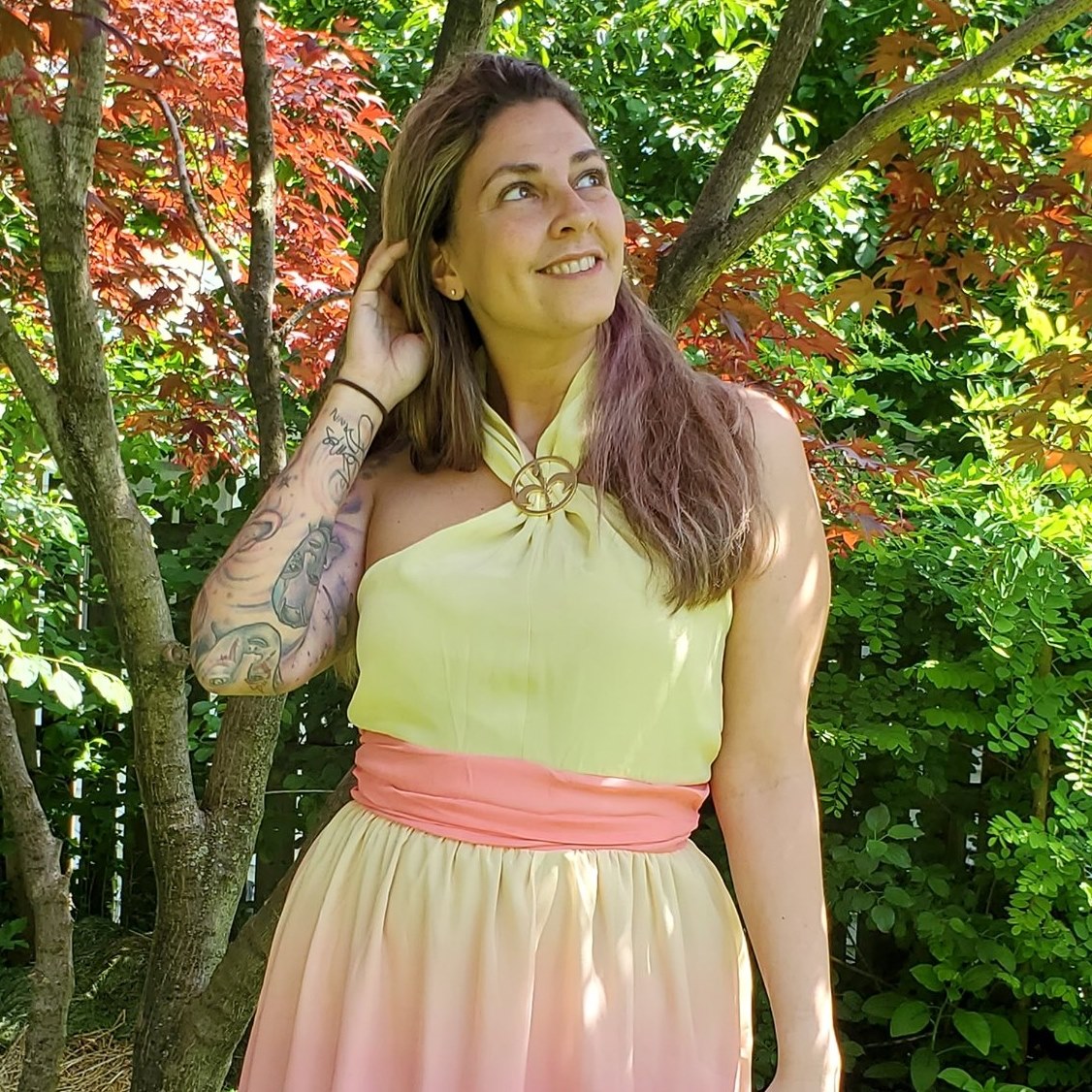 Tessa Smith is a Rotten Tomatoes Tomatometer-approved Film and TV Critic. She is also a Freelance Writer. Tessa has been in the Entertainment writing business for almost ten years and is a member of several Critics Associations including the Hollywood Critics Association and the Greater Western New York Film Critics Association.