Stardog And Turbocat teaches young kids the importance of true friendship and to not judge a book by its cover. Overall, a good family movie that most kids will enjoy.
I have to admit, when I first saw the trailer for Stardog and Turbocat, I wasn't sure what to think. But after showing it to my daughters, who are 7 and 8, they begged me to let them watch it. Of course I had no problem with this at all. We made some popcorn and settled down to watch Stardog and Turbocat, not knowing what to expect.
Stardog and Turbocat is a movie about a dog, Buddy, who was launched into space. After 50 years, he crash lands back on Earth, and things have drastically changed. People have been turned against pets – they are no longer welcome in society. Buddy teams up with G.U.A.R.D. (Glenfield Undercover Animal Rights Division) to try to change that around, and to be reunited with his scientist owner.
Of course, it isn't that simple and a lot of crazy things happen along the way. My kids enjoyed them. I found them a bit slow and honestly, boring. But if you are looking for a movie that will thoroughly entertain your little ones for an hour and a half, Stardog and Turbocat is it.
Side note: How is this dog alive after 50 years in space? My daughters 100% believed that you just don't age in space. Sure. Let's go with that.
While it was certainly not at the top of the list of my favorite animated films, I can tell a different story for my daughters. They were sucked in immediately — hanging on to every word. Parents — this was one and a half hours of pure silence.
Well mostly silence. There were moments they were yelling at the screen, rooting for their favorite characters to get through a dangerous situation. And after the credits (watch the credits with the kids TRUST ME) something popped up on the screen that had them FLIPPING OUT with excitement. My youngest ran around the whole house yelling those words. It seems that there just might be a sequel.
How Is Charli D'Amelio?
I may not use TikTok to it's fullest potential, but that doesn't mean I don't know who Charli D'Amelio is. She is very much TikTok famous for her dances. From what I can tell, she was an addition to this movie, and honestly, that made sense while watching the film. Her character, Tinker, is often interrupted and ignored. So if she was a last minute addition to the plot, that would avoid them having to redo a lot of lines.
Of course, I don't know if this is true or not, but it seems to be what the internet thinks about Charli's role in Stardog and Turbocat. My young daughters said that Tinker was a "good character" but "not in the movie a lot". She seemed quiet and shy, and she let a lot of people, or pets rather, walk all over her.
Considering she is a fifteen year old girl, she didn't do a BAD job voicing Tinker. But it was obvious that she is not a seasoned voice actor. I am sure the more she does this though, she will get better at it.
Lessons For Kids
Like I said above, this isn't really a movie for adults. You are likely to get bored and zone out, fall alseep, or be on your phone for most of it if you try to watch it with the kiddos. But I assure you, young kids are going to LOVE it. Mine have watched it twice in two days. So it is sage to say they are big fans.
The thing that I like about this movie is it teaches kids some good lessons — which is what I think all kids movies should do. My seven year old told me that she learned stray animals aren't bad. That is what G.U.A.R.D., the team of animals, is made up of in this movie. My oldest said she learned about how true friendship will last, even if you haven't seen each other in a long time.
And of course, the whole "let's work together" lesson is in there too. Which is never a bad thing for little ones. Especially when they have been stuck inside with just their siblings for more than seventy days with no end in sight.
Is It Appropriate For Young Kids?
This animated film features the voices Luke Evans (Beauty and the Beast, The Girl on the Train), Nick Frost (The World's End, Ice Age: Continental Drift), Gemma Arterton (Prince of Persia: The Sands of Time), Bill Nighy (Love Actually, Pirates of the Caribbean), and TikTok sensation Charli D'Amelio.
It is rated PG and I think it is pretty true to that rating, considering some cartoon violence. Nothing more than you would expect, but it is there. So if you worry about that sort of thing, just be warned. My seven year old said some parts were a little scary, but they went by fast and they didn't bother her too much.
Want more details on what makes this kid friendly? My girl Tania over at Lolalambchops is the expert on parent reviews, so if you want to know more details, check her out.
Stardog and Turbocat Activity Sheets
These Stardog and Turbocat activity sheets are going to be super fun for your little ones! They can enjoy them after they watch Stardog and Turbocat!
Download them here: Stardog_Turbocat_Activity_Sheets
About Stardog And Turbocat
Launched into space by his scientist owner in 1969, loyal dog Buddy crash lands in the present-day in a small town where pets are no longer welcome. Desperate to be reunited with his owner, Buddy recruits a tech-wiz cat named Felix and together they embark on a daring, madcap adventure. Starring Luke Evans, Nick Frost, Gemma Arterton, Bill Nighy and Charli D'Amelio; STARDOG AND TURBOCAT is a hilarious animated tale about friendship, heroism and the bond between a pet and owner.
STARDOG AND TURBOCAT is available now on DIRECTV Cinema
and arrives in theaters and VOD on June 19th.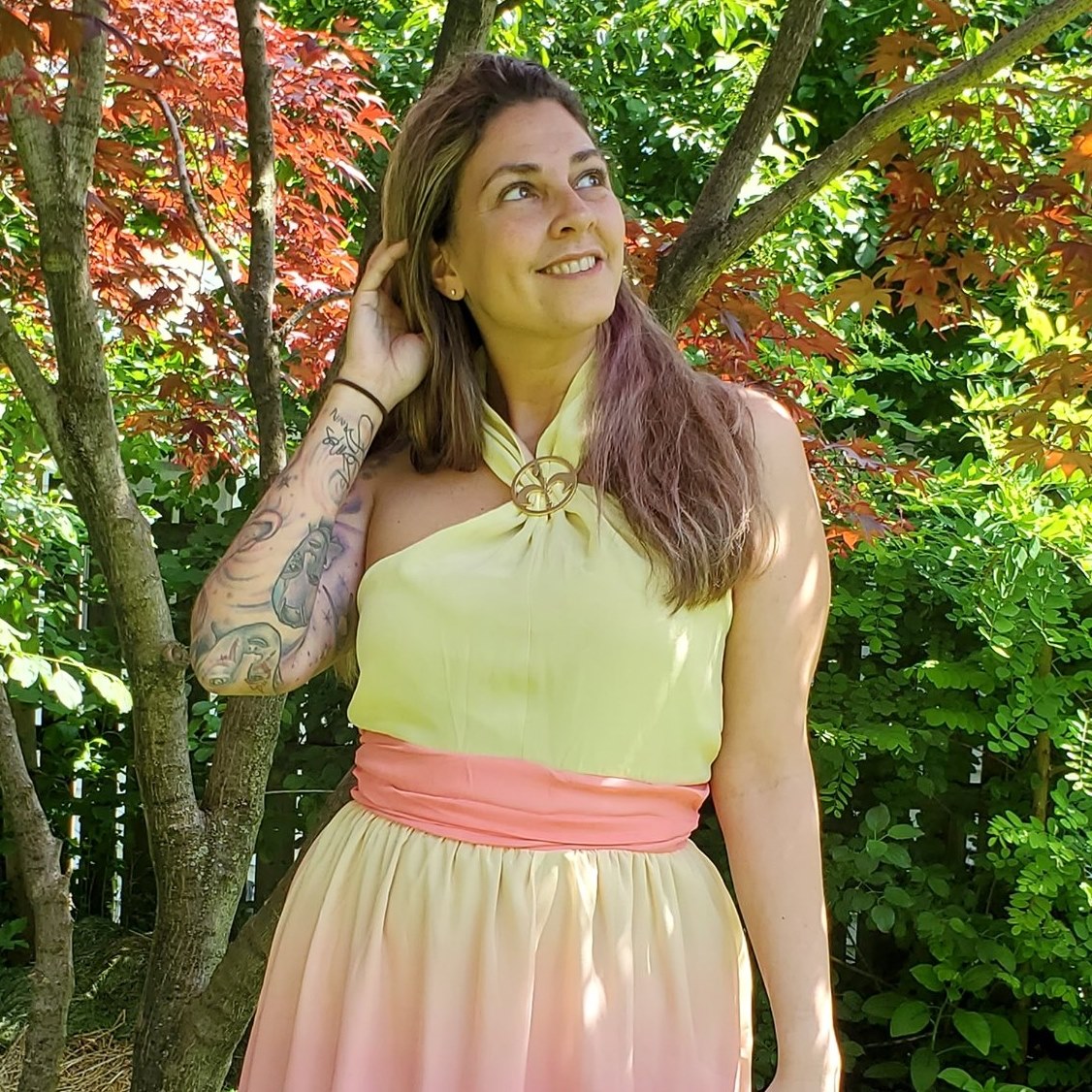 Tessa Smith is a Rotten Tomatoes Tomatometer-approved Film and TV Critic. She is also a Freelance Writer. Tessa has been in the Entertainment writing business for almost ten years and is a member of several Critics Associations including the Critics Choice Association, Hollywood Critics Association, and the Greater Western New York Film Critics Association.