With the final season of Agents of S.H.I.E.L.D. coming soon, here are some of the best memes about the show! Hope you enjoy them.
I was not a fan of Agents of S.H.I.E.L.D. at the start, I admit that. I did not like the first episode, and it took me a couple years to finally make myself get past it and try again. Then I fell in love with it! I am finishing up season 6 now and am HYPED for season 7. I know I can't be alone. And to celebrate the final season, here are some of my favorite Agents of S.H.I.E.L.D. memes!
Why should you binge Agents of S.H.I.E.L.D. if you haven't already? So many reasons!
Agents Of S.H.I.E.L.D. Memes
Yes most are Fitz-Simmons related but I can't help it. I love them!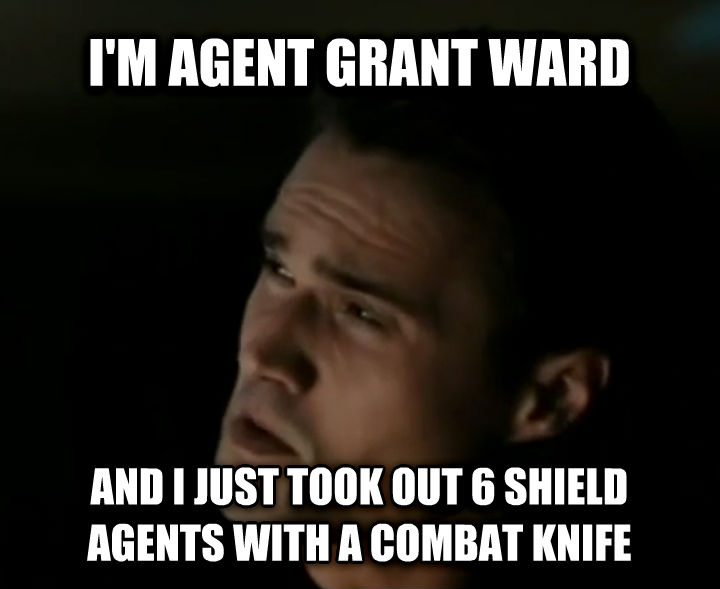 Like these memes? Be sure to check out my other collections of memes — for basically any occasion!
About Agents of S.H.I.E.L.D.
The worldwide law-enforcement organization known as S.H.I.E.L.D. (Strategic Homeland Intervention Enforcement and Logistics Division) employs an elite team of agents who investigate strange occurrences around the globe and beyond. Its members — each of whom brings a specialty to the group — work to protect those who cannot protect themselves from extraordinary and inconceivable threats, including a formidable group known as Hydra.
The series is set in the Marvel Cinematic Universe and acknowledges the continuity of the franchise's films and other television series.
Agents of S.H.I.E.L.D.'s final season starts May 27, 2020.