Birds Of Prey (and the Fantabulous Emancipation of one Harley Quinn) is a really fun movie filled with action and humor. But it could have been so much better.
Birds of Prey has a ton of action, humor, and CRAZY — which makes me totally here for it. I went into this movie with high expectations after talking to a few friends and perhaps that is why I didn't LOVE it. Don't get me wrong I liked it. Heck, I would even say I really liked it. I just didn't love it. It felt like something was missing.
Was Birds of Prey trying too hard to be Deadpool? Maybe. The whole thing was voiced over by the one and only Harley Quinn, in true Deadpool fashion. I wouldn't say it bothered me, but it seemed very Deadpool. As I was leaving the theater I overheard several people saying the same thing. I just feel like Harley is original enough, they didn't need to copy this bit. But that wasn't the worst part of the movie, and certainly didn't take it down a notch in my book. So what did?
Kick Ass Women
Was it all the kick ass women the movie was filled with? It sure wasn't. These girls are amazing. I love me some Harley, as you all know, but these women she surrounded herself with certainly held their own. Black Canary was a standout character for me. She almost outshone my Harley (and if you know me, it is big for me to say that). To see her stand up for herself, and other women, it was pretty amazing. And sends a positive message to little girls (not that they should be watching an R rated movie but whatever).
Huntress was pretty badass too. I love the way they showed her backstory (and the fact that no one called her by the name she chose for herself). She made me laugh quite a few times — out loud even. Montoya was great. Another strong, powerful woman, who was not afraid to stand up for herself. And Cassandra Cain is destined for greatness. I hope they keep her in the DCEU because I would love to see more of her.
Seeing a trend here? Lots of amazing women. I LOVED this aspect of the film. So what was it that bothered me so much?
A Better Harley Than Suicide Squad
I loved seeing Harley break out on her own — and become her own person. The first 5 minutes or so, we see that her breakup with Joker hurt her. As it should have. She was obsessed. But that wasn't healthy. Watching her deal with heartbreak, and come out on the other end a better (is that the right word?) person, was empowering.
She deserves better than him (although they are one of my favorite comic book couples so I am conflicted by this breakup). One of my major gripes with Suicide Squad was they made her seem dumb. And I didn't like that. This version of Harley is much better. She is dead set on proving that she is fine without Mr. J and his protection. She is a big girl, and can take care of herself.
Just check out my favorite Harley Quinn quotes from Birds of Prey.
Amazing Action Scenes
One of my favorite things about comic book movies are the action scenes. And Birds of Prey brought it in this department. I don't think I have ever seen so many legs broken in a movie before. Every time I heard a crunch I would go "ooooohhhh" and giggle. It was awesome.
I was really trying to pick a favorite fight scene and it was hard. Like really hard. There are so many good ones. In Harley's apartment, at the police station, at Amusement Mile. I couldn't pick. They are all THAT GOOD. So the action was there. It was off the wall. And if you don't laugh at "When did she have time to do a shoe change?", who even are you?!
Victor Zsasz Failed Me
As most of you know by now, I am a villains girl. It is one of the reasons I love Harley and Joker so much. They are ridiculously toxic for each other — which drives them to do banana pants things. Another person who is dark and a literal psychopath in the DC Universe is Victor Zsasz. Perhaps I am spoiled by the stellar portrayal of Zsasz in Gotham by Anthony Carrigan, but Chris Messina's Zsasz was just.. well… WRONG.
Zsasz would never be that obsessed with another villain. He works for others sometimes, sure. But he doesn't commit himself to one person like that. And he wouldn't be giggling, and smiling, and being a yes man either. That isn't him. He is stoic. Rarely says a word. And when he does, you better watch out. He is insanely deadly. And amazing.
Excuse my language but Zasz seemed like a little bitch in Birds of Prey and I was NOT here for it. His portrayal annoyed me every single time I saw him on screen. I couldn't stand him. I kept thinking, Zsasz would not do that. So that is what brought this movie down for me.
Don't Stay Through The Credits
There is something after the credits. But it isn't worth staying for. Trust me. There isn't even a video. It is just a couple of lines of voice over from Harley. It's a joke. Making fun of end credit scenes. And you will get nothing out of it. I mean, stay if you want to, but it won't be worth it. Everyone in my theater that was left boo'd at the screen.
Instead of staying through the credits, go out and get yourself an egg sandwich. Trust me, you are going to want one after this movie.
Overall Thoughts
This movie was about showing how the Birds of Prey come together — and Harley isn't a member of the Birds of Prey in the comics. My initial thoughts were that it might cause some issues for me, but it all makes sense at the end. I think the full title of the movie is perfect — Birds Of Prey (and the Fantabulous Emancipation of one Harley Quinn).
I was really hoping for a quick Joker cameo. And we didn't get it. That was disappointing, but understandable. That was really part of my wish list I didn't expect to get checked off. But it would have been nice.
My main issue was Victor Zsasz. I know it is silly to let one character bring down the enter movie, but he made this a movie I like, over a movie I love. Like I said, whenever he was on screen I couldn't help be annoyed that this is not the Zsasz I know and love. Perhaps I need to watch the movie again and just ignore him. That might help.
So it Birds of Prey worth a watch in the theater? Absolutely! The action alone needs to be seen up on the big screen. Will I buy a copy of this movie? Probably not. But I would totally watch it again. If I didn't have to pay for it.
Check out my favorite Harley Quinn quotes from Birds of Prey.
It's open season on Harley Quinn when her explosive breakup with the Joker puts a big fat target on her back. Unprotected and on the run, Quinn faces the wrath of narcissistic crime boss Black Mask, his right-hand man, Victor Zsasz, and every other thug in the city. But things soon even out for Harley when she becomes unexpected allies with three deadly women — Huntress, Black Canary and Renee Montoya.
Birds of Prey is in theaters now!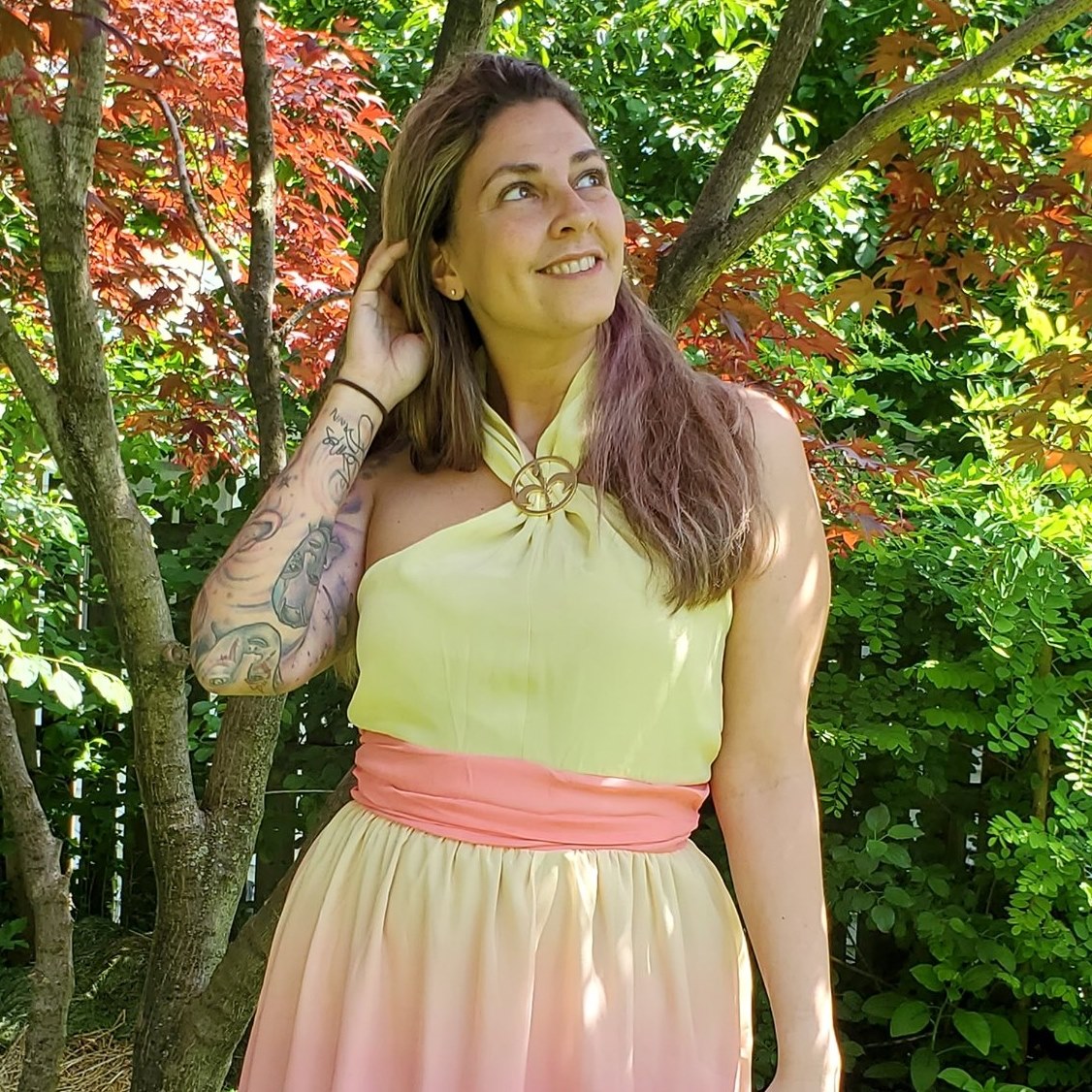 Tessa Smith is a Rotten Tomatoes Tomatometer-approved Film and TV Critic. She is also a Freelance Writer. Tessa has been in the Entertainment writing business for almost ten years and is a member of several Critics Associations including the Critics Choice Association, Hollywood Critics Association, and the Greater Western New York Film Critics Association.