Black Widow is hitting theaters May 1, 2020 and to help you get ready for the movie, here are some comic books you should read.
Black Widow has always been one of my favorite comic book characters because she is ridiculously badass. She kicks butt, and she has some of the best story lines. She has also dated several of my favorite male characters in Marvel comic books, but we can come back to that another time.
With her prequel movie coming out in May 2020, I have had a lot of friends asking me which comic books they should be reading to get to know her a little better. I usually come up with a list of five comic books to read before each of these Marvel movies is released, but I admit, it was hard to keep the Black Widow list to just five.
5 Black Widow Comic Books You Should Read
Like I said, Black Widow has some of my favorite story lines. However, I did eventually narrow it down to five of my all time favorites. Check them out and let me know what you think! I promise you will love her even more once you are done reading them!
Black Widow Volume 1: S.H.I.E.L.D.'s Most Wanted
They wowed you with Daredevil, now the Eisner Award-winning team of Mark Waid and Chris Samnee take Black Widow to new heights -by forcing her to go on the lam! Natasha has a lifetime of secrets, and when some of the darkest ones are made public, nobody is safe. As S.H.I.E.L.D. turns on its once greatest asset, she seeks out her own answers in a knockdown drag-out tale of action and espionage!
But will the Widow's hunt for the Weeping Lion send her back to the one place she never wanted to go? And, when a S.H.I.E.L.D. funeral makes the assembled top brass an attractive target, it's lucky for them that the Black Widow is still on their side, even if they aren't on hers.
COLLECTING: BLACK WIDOW 1-6
Purchase.
Black Widow: No Restraints Play
Natasha Romanoff was trained to kill. For years now she's tried to overcome that programming, to side with the angels…to be a hero. And where'd that get her? Killed. By one of the few true friends she allowed herself to have. Now she's back from the dead, angry as hell, and finding those better angels harder and harder to hear. Jen and Sylvia Soska – The Twisted Twins of horror – join with rising artist Flaviano to weave a web of vice, violence, and vengeance that will net Natasha the biggest bad men she's ever faced…or put her back in the ground for good.
COLLECTING: BLACK WIDOW (2018) 1-5
Purchase
Black Widow Volume 2: The Tightly Tangled Web
On a snowy night in Prague, Natasha must fight her way out of disaster alongside the Winter Soldier! Meanwhile, Isaiah has business in London, but a simple plan soon gets very complicated. Then, the Black Widow finds herself fighting against – or alongside? – the Punisher for access to a deadly criminal network. But trapped on an exploding oil rig with Crossbones and his Skull Squad, will Frank and Natasha complete their missions…or take each other out?
And because you demanded it: Hawkeye! But how could his fight with the Widow cost Isaiah his life? Finally, in the wake of Wolverine's death, Black Widow bonds with the despondent X-23 over punching and espionage. Nathan Edmondson and Phil Noto continue their run on one of the most acclaimed books of the year!
COLLECTING: Black Widow 7-12, Punisher 9
Purchase
Black Widow Volume 1: The Finely Woven Thread
You've seen Black Widow as an Avenger and even an agent of S.H.I.E.L.D. But on her own time she searches for atonement for her past as a KGB assassin – in ways of which those teams just wouldn't approve. The Black Widow goes undercover in Russia, but from its cold streets, the Hand of God reaches out to crush her…and it is as merciless as its name implies.
Outmatched by the brute force of a powerful new villain, Natasha faces her deadliest test, and discovers a deadly plot unfolding that spans the entire globe. From the Marvel Universe's darkest corners, Nathan Edmonson (Who is Jake Ellis?) and Phil Noto (Thunderbolts, X-23) bring you a new series as gorgeous and mysterious as Natasha Romanov herself!
COLLECTING: Black Widow 1-6, All-New Marvel Now! Point One
Purchase
Black Widow: Deadly Origin
Before she steals the world's heart in Iron Man II, get caught in the wicked web of Marvel's sexiest and deadliest super-spy! She's been everything from a Russian espionage agent to a Champion to an Avenger… now a skeleton from Natalia Romanova's past is reaching out for those she's loved and lost, and the Black Widow has many victims to choose from!
From the frozen streets of Moscow to the upper stratosphere, writer Paul Cornell (Captain Britain and MI13) and artists Tom Raney (Dark Reign: Hawkeye) and John Paul Leon (The Winter Men) deliver a globe-hopping, bone-breaking, high-tech thriller that reveals how Natalia's shadowy past threatens all she now holds dear. Guest-starring the Winter Soldier and Wolverine!
Collects Black Widow: Deadly Origin #1-4.
Purchase
Black Widow Trailer Quotes
There were tons of fantastic quotes in the Black Widow trailer, and these are my favorites.
"I used to have nothing. Then I got this job, this family, but nothing lasts forever." – Natasha
"I'm done running from the past." – Natasha
"We have unfinished business. We have to go back to where it all started." – Natasha
"One thing's for sure. It's gonna be a hell of a reunion." – Natasha
"Family. Back together again." – Alexei
"You got fat." – Melina
About Black Widow
International spy and assassin Natasha Romanoff becomes the superhero Black Widow.
Black Widow is coming to theaters May 1, 2020!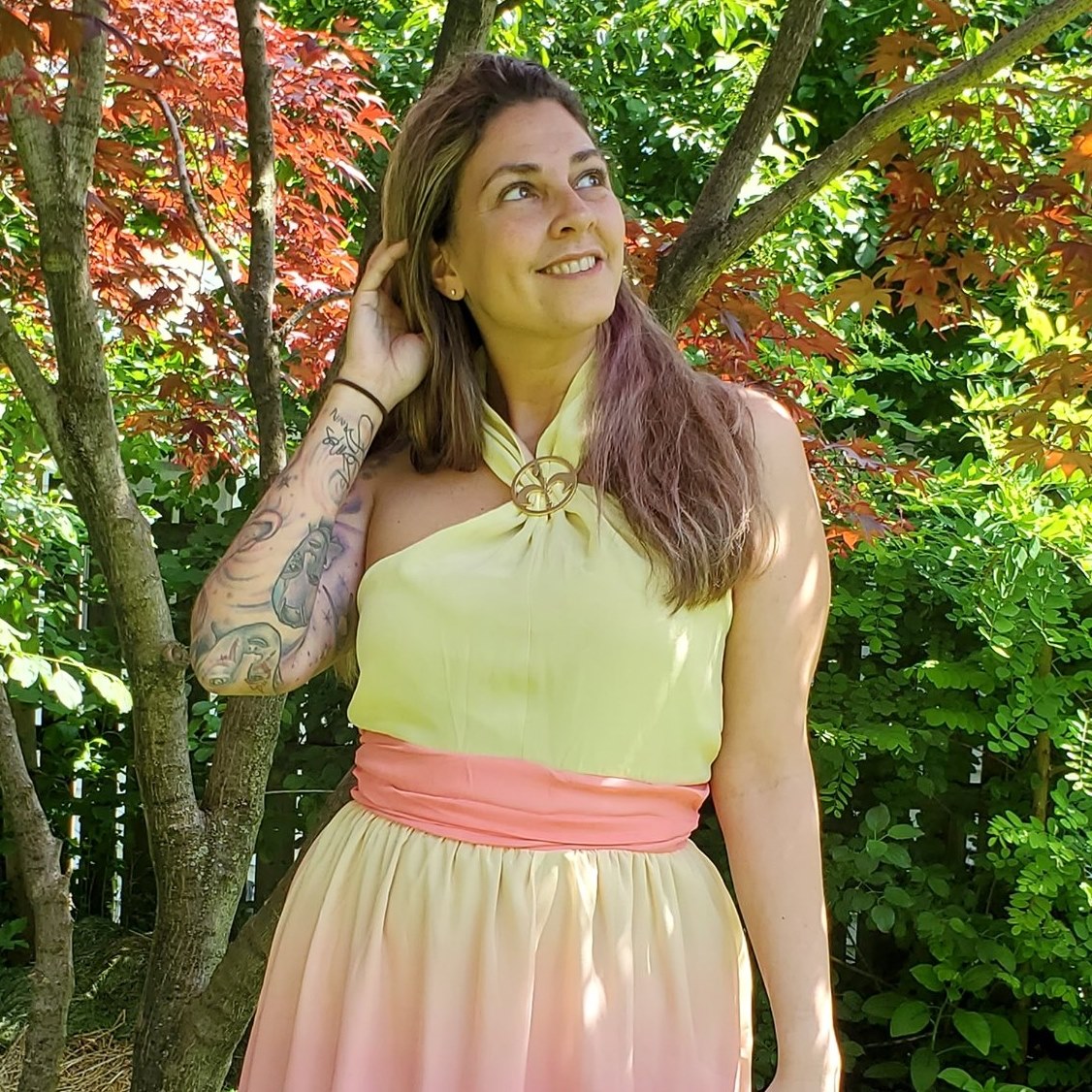 Tessa Smith is a Rotten Tomatoes Tomatometer-approved Film and TV Critic. She is also a Freelance Writer. Tessa has been in the Entertainment writing business for almost ten years and is a member of several Critics Associations including the Hollywood Critics Association and the Greater Western New York Film Critics Association.