Hosting a party for the big game this year but don't know what appetizers to serve? Don't worry because I have you covered with over 50 delicious and easy recipes that will have your guests begging for more!
Looking for the perfect big game appetizers to serve at your party? I have you covered with this collection of over 50 recipes — that are all easy and delicious! I have chicken wing recipes, dip recipes, and so much more! Any appetizers that you think would be perfect to munch on during the big game — I guarantee I have the recipe here!
Perfect for other parties and get togethers too – be sure to bookmark this page so you can find these big game appetizers recipes all year long. Some of them are keto friendly too! ENJOY!
These sweet or spicy bacon wrapped stuffed peppers are sure to be a hit at your Big Game party! They are keto and low carb approved, but even if you don't follow these diets, you will gobble these right up!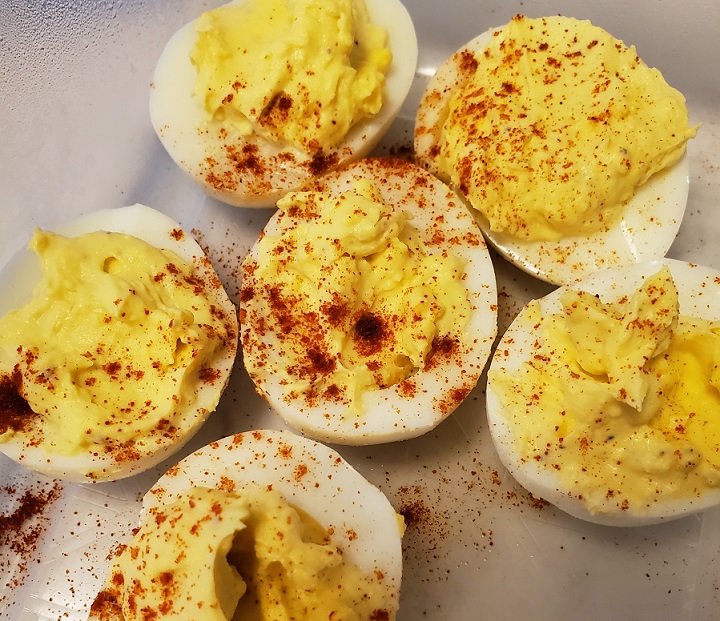 This deviled eggs recipe is the easiest recipe I have come across. it is also super delicious, and keto friendly! A win win!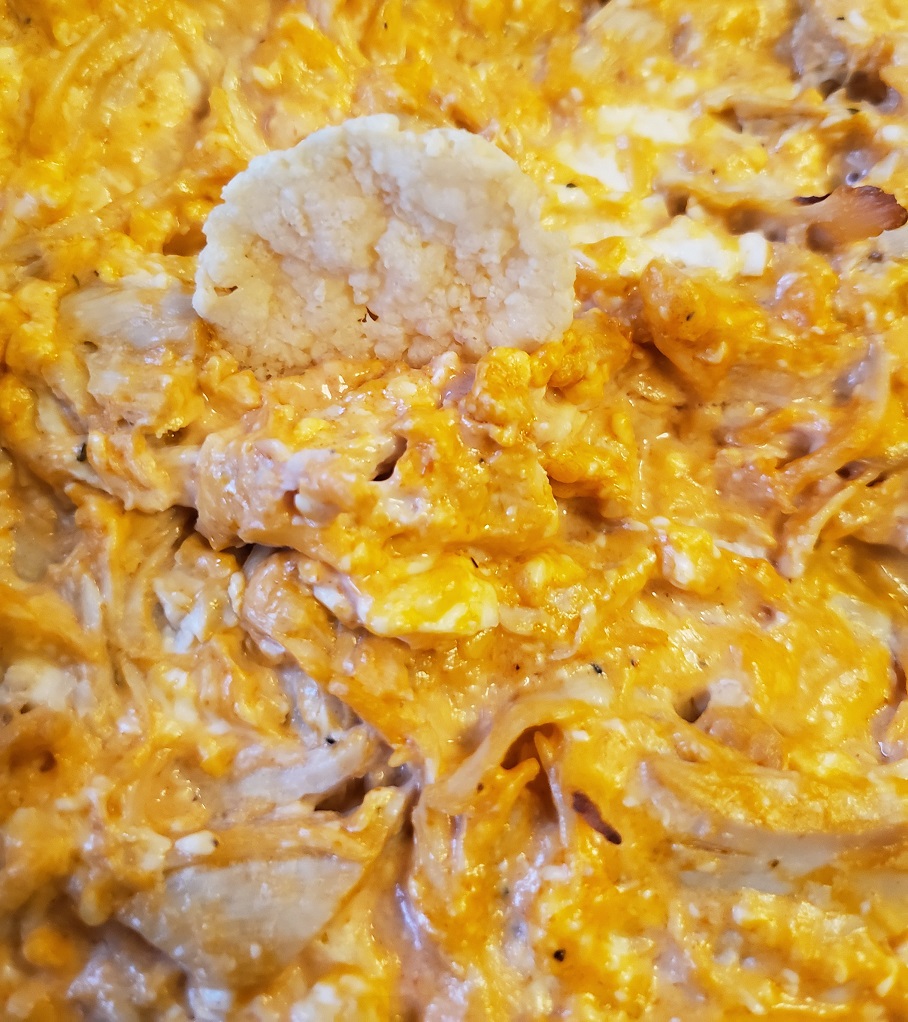 Super easy and delicious buffalo chicken wing dip! This is keto approved and easy to customize to your favorite level of spice!
Keto and low carb approved — and super easy to make! Use a mini-muffin pan to create appetizer size portions. Your guests will love them!
Copycat LongHorn Steakhouse White Cheddar and Bacon Dip! Chances are, you have had this in the restaurant and guess what, it is pretty easy to make at home. Vermont white cheddar mixed with bacon and green onions and topped with applewood smoked bacon and cheddar jack cheese – tell me your mouth is not watering right now? Serve it with crispy flatbread and your guests will eat it right up!
These are easy and delicious! Featuring oh-so-good spinach artichoke dip. Stuffed in a mushroom. Plus these are keto friendly.
Try this Air Fryer Toasted Perogi recipe. it is not only delicious but you won't believe how easy it was to make!
These wings are the perfect finger food to serve at your Big Game party. Not only are they easy and delicious, they are keto friendly too!
This chicken is great for family meals, snacking, adding to leftovers, and for creating marvelous appetizers. For many families, football Sunday is a time for getting together, sharing with friends, celebrating favorite teams, and eating favorite foods.
Delicious and easy — and sure to be a hit on football Sunday! Something the whole family will love!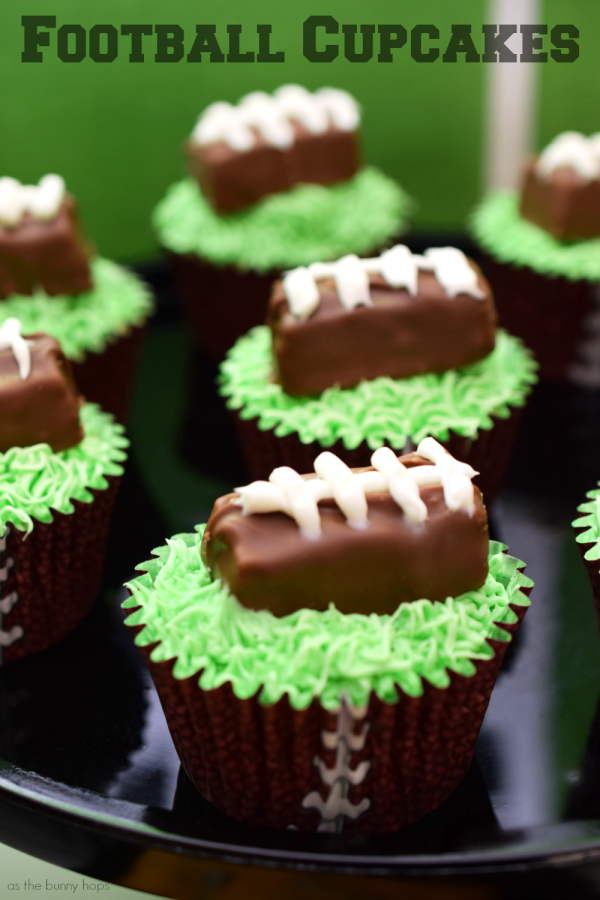 I used Snickers to create easy and fun football-themed cupcakes. Adding chopped Snickers to your favorite cupcake batter makes them extra special.
This Indian dish made in the air fryer is delectable! Check out my Air Fryer Samosas Recipe: quick, easy and delicious!
A unique twist on the usual hot wing, these cranberry hot wings use canned cranberry sauce as the secret ingredient.
This Mexican Street corn dip takes everything tasty about Mexican street corn and makes it easier to eat. It's creamy, tangy and just a tiny bit spicy.
Make every night Taco Tuesday with this easy, two-ingredient Instant Pot Shredded Chicken Tacos recipe!
These homemade Alabama Firecrackers will be the fiery hit of your next bash! Simply combine ingredients and let them do their magic. This seasoned cracker recipe is a super easy appetizer to get ready the day before your party or picnic.
We affectionately refer to these Sweet Chicken Bacon Wraps as Chicken Candy. You'll have to force yourself to share, they're so good. Perfect appetizer for game day!
This Dill Pickle Dip is the absolute best cold dip where dill pickles are the star! Whip up a batch in 10 minutes.
This easy pepperoni pizza dip with cream cheese is always a crowd favorite appetizer at a party or game day.
These bacon wrapped sausages are delicious. It's the perfect lil smokies recipe for your next family gathering or game day party.
Easy Crock Pot Rotel Dip with ground beef and real cheese (no Velveeta). This dip recipe makes a large amount and is perfect to serve a crowd.
An ooey, gooey, spicy and meaty cheese dip made with bacon and sausage. This low-carb, rich dip pairs well with crackers, tortillas, and celery sticks.
Quickly marinated in a homemade sauce and then easily added to the air fryer for a handful of minutes to create the juiciest centers and crispiest and tastiest outsides you've ever had in a chicken drumstick recipe!
An easy Italian stromboli recipe made with refrigerated pizza dough and Italian cold cuts. Stuffed with provolone, salami, pepperoni and ham and baked to perfection, this makes an easy party appetizer or can be used for football finger food.
These AirFryer Toasted Ravioli recipe is not only delicious but really easy to make.
This Cajun Crab Dip is hot, creamy and a bit spicy! Ready in abotu 5 minutes and delicious with chips, pretzels or vegetables.
A super easy-to-make appetizer featuring a creamy ranch spread topping, and loads of rainbow vegetables, perfect for game day gatherings and cookouts.
These Italian stuffed mushrooms are sure to be a hit at your next football party.
Homemade crackers are great for healthier appetizers and snacks! Our Gluten Free Garlic Herb Crackers are whole grain, dairy free, and peanut free too.
Pineapple cream cheese wontons are a fun twist on the usual appetizer, and taste even better when made in the air fryer.
These cranberry meatballs with spicy bacon bbq are the ultimate in sticky finger foods just in time for the holidays!
Mini Bacon and Onion Pasties are so simple to make, and can be made the day before you need them. They also freeze well. Delicious caramelised onion and bacon, wrapped in flaky puff pastry.
These chicken nacho bites are neater and easier to eat on the couch while watching the Big Game than traditional nachos are!
The meatballs turned out amazing in the Air Fryer and it was so quick and easy!
Sweet & Spicy Shrimp & Sausage Skewers are made with Hatch Green Chili chicken sausage and a jumbo shrimp, paired perfectly with a sweet chili dipping sauce.
This delicious canned crab recipe is for easy mini crab cakes! Serve them with a spicy yogurt sauce as tapas or hors d'oeuvres.
This easy caramelized onion dip is made with onion, shallot, garlic, yogurt, and fresh chives. Try it for a healthy twist on the classic chip dip!
These Lightly Loaded Purple Hasselback Potatoes are a delicious appetizer perfect for any occasion, plus they are made with wholesome ingredients like fingerling potatoes that make this recipe packed with antioxidants, dietary fiber and naturally gluten-free.
Sweet & savory, these Baked Teriyaki Chicken Wings are perfect for the big game. Make them ahead of time & there's almost no clean up! Guests love them
These Sweet Chili Chicken Wings are super crispy and prepared in the Ninja Foodi air fryer for easy clean up. This game day appetizer will be gone before you know it (yeah these wings are that good)!
Bake up a batch of Bacon Wrapped Potatoes with BBQ Ranch dipping sauce for your next gathering, and watch them disappear right off the platter.
These Cheddar Chive Cauliflower Bites will be a hit at your big game party. Made with just 4 ingredients this make-ahead recipe is ready in just 30 minutes!
Our family loves this queso, perfect for big crowds, keep hot and dippable in a warm cast iron pan. Comes together quickly with no fake cheese and tastes amazing!
These Filipino Lumpia are light and Crispy, with a juicy ground meat and vegetable filling. Not to mention, they're easy to prepare.
Fried Hot Wings are a game day favorite with a delicious blend of hot sauce.
These easy sausage, pepper and onion puff pastry bites make the perfect bite size appetizer for any occasion! Just be sure you make plenty because they won't last long!
Easy Gluten-Free Cream Cheese Sausage Balls are soft and tender bite-sized hand-rolled pieces of sausage, cheeses, with a sweet hint of flour mix. So easy to make and so drool-worthy to devour!
These little Bacon Halloumi Bites are SO simple to make and very quick to disappear! With that beautifully squeaky halloumi wrapped up in sultry salty bacon, little hints of black pepper & tangy chives, you're not gonna go far wrong are you?!
These Crockpot Carrots are simmered in tangy bbq sauce and are mouthwateringly delicious. They are perfect for holidays, game days, birthday parties, and even family dinners. Be forewarned, they're super addictive!
An easy homemade queso dip made with three types of real cheese, onion, garlic, peppers, and spices in 30 minutes or less. Perfect for game day parties, holiday gatherings, or a relaxing night in!
Vegan Spinach Artichoke Cups ~ a crowd favorite tucked inside a crispy and flaky shell.
Enjoy the taste of macaroni and cheese in handheld form. These cheesy cups are elevated with bacon and jalapeno!
The ultimate nachos: tacos ground beef, served with fresh pico de gallo and drizzled with chipotle cream. Great for crowds, perfect for game day!
Juicy steak strips, green pepper and onions are piled high on top of golden fries, then smothered with melty cheese.
French Onion Roast Beef Sliders, an easy roast beef slider recipe with caramelized onions. A great snack for game day!
Buffalo Pretzels, a delicious snack that can be made in big batches for parties and game day.
These Bacon Wrapped Pickles are unbelievably easy to make and super tasty! Easy game day recipes are the best, so be sure to add this one to your list!
Cucumber Hummus Bites make the perfect finger food and appetizer for your next party or get together. Crisp cucumbers slices are topped with roasted red pepper hummus, tomatoes, feta cheese and fresh parsley.
Air Fryer Breaded Chicken Wings. How to air fry breaded chicken wings to make the most delicious crispy air fryer chicken wings. Loaded with a tasty crispy coating and a perfect air fryer beginner recipe.
Pressure Cooker Shredded Beef And Cheddar Appetizers are perfect for snacking and entertaining! This easy 4-ingredient recipe is ready in under an hour!
The delicious flavors of Jalapeno Poppers in dip form!
Do you have a big game appetizers recipe that is not featured here? Let me know in the comments and I will be sure to add it!