One of the best perks of being a Disney Vacation Club member is the Moonlight Magic events! You get unlimited free ice cream, special character meet and greets, exclusive merchandise, and shorter ride lines! Here is all you need to know about the 2020 Animal Kingdom Moonlight Magic!
Last year we attended out first Moonlight Magic Event and we decided right then and there we would always go if they lined up with our vacations! Last year it was at Typhoon Lagoon, which is fine… but we knew one of the four main theme parks would have been better. That's why we were thrilled when our January family trip lined up with an Animal Kingdom Moonlight Magic event!
You can check in at 6:00pm inside or outside the park. That is when you will get your map, wristbands, and meal voucher. Something really fun about the Animal Kingdom Moonlight Magic is that we all also got a free ticket to play a game at Chester and Hester's Dino-Rama! They ever have a special welcome and chat with DVC Executives. I told them we want a DVC lounge in every park — not just Epcot.
Exclusive Merchandise
I am a sucker for exclusive merchandise and that is one thing I love about Moonlight Magic events. Whenever I can show off my Disney Vacation Club pride, I do! The exclusive merchandise they have available for purchase (at a very decent price) often includes hats, shirts, and even board games! Of course, you can use your DVC discount on everything you buy.
For this Moonlight Magic they had a Pluto shirt, DVC car magnet, and a special DVC Jenga game! You know I got the shirt. It was just $27.99 before the discount.
Special Character Meet and Greets
One of my favorite things to do when visiting Walt Disney World is character meet and greets. So you can bet that my favorite thing about Moonlight Magic events is the special and rare character meet and greets. I heard that during the Animal Kingdom Moonlight Magic you can meet so many rare characters — even Carl and Kevin from Up!
Here is the full 2020 Animal Kingdom Moonlight Magic character list:
Jose Carioca and Panchito
Baloo and Mowgli
Kevin
Tarzan, Jane, and Friends
Kodak and Kenai (Brother Bear)
Pocahontas and John Smith
Chip n Dale Rescue Rangers
We even found a couple meet and greets that were not on the map! So don't miss them!
BONUS: Jim Hawkins from Treasure Planet in the same area as Mowgli and Baloo
BONUS: Jimminy Cricket is across from Starbucks
I walked in to the night with my eyes on the prize — I was going to get those rare character meet and greets! And that is just what I did! They did not disappoint!
These characters don't sign autographs, however they ALL have autograph cards, with the exception of Kevin, because she is a 12 foot bird and can't really sign anything.
You will also be able to find characters at the Best Friends Fur-Ever Dance Party which is in DinoLand U.S.A. We saw Safari Mickey, Safari Minnie, Safari Daisy, Safari Donald, and Safari Goofy. The dance party was a blast and there was even a lip sync battle between girls and boys (the girls won of course)!
Free Ice Cream
My husband's favorite thing about Moinlight Magic events is the free unlimited ice cream. And when I say unlimited, I mean UNLIMITED. All you can eat Mickey Mouse Ice Cream and Starwberry Ice Cream Bars. We must have had at least 10 between our family of four at Tyohoon Lagoon, and we planned to eat more than that at our Animal Kingdom Moonlight Magic.
Even though you can purchase these at stores nationwide now, they just taste better at Disney World. Attendees can find the ice cream at Creature Comforts. Especially when they are free! There is also free drinks, so be sure to take advantage of that as well!
Quick Service Dinner Locations
Something that is really cool about the Moonlight Magic events is that every one gets a free quick service dinner. When you check in, you get a coupon that you can use at several quick service locations:
Satu'li Canteen
Flame Tree Barbecue
Restaurantosaurus
Pizzafari
TIP: Get your meal early because these lines can get fairly long. Especially around 8pm after everyone has worked up an appetite dancing and riding rides. We always eat an early lunch before a Moonlight Magic event so we are ready to grab dinner as soon as it opens up. Then if we get hungry again, we just grab a free ice cream! (Other snacks and beverages are also available for purchase.)
Shorter Ride Lines
While not every ride is open during Moonoight Magic events, the favorites usually are. Of course we went into this night hoping to ride both Flight of Passage and the Na'vi River Journey at least once! My youngest loves DINOSAUR, so we knew we would be riding that one as well!
The rides that are open for 2020 Moonlight Magic are:
It's Tough To Be A Bug
Na'vi River Journey
Avatar Flight Of Passage
Kilimanjaro Safaris
Expedition Everest – Legend Of The Forbidden Mountain
Primeval Whirl (this is a seasonal ride but IS open for this special event!)
TriceraTop Spin
DINOSAUR
TIP: Don't let the wait times on the My Disney Experience app fool you! Even though they are very short, Flight of Passage said 45 minutes but it was a walk on (twice). Just don't go right at 9 when everyone rushes there. All the other rides were walk on as well. The longest we waited was for characters (about 30 minutes for the Up characters).
There is also a special Rivers of Light: We Are One showing at 9:30pm. We did not attend but heard other members ranting and raving over it!
Moonlight Magic events are free for Disney Vacation Club members! About 60 days before the event, members just log on to the computer and request tickets in. You will have to wait in a virtual queue, and they will confirm that you are staying in a Disney resort during that time, just it is so worth it! I highly recommend that every DVC member take advantage of this perk!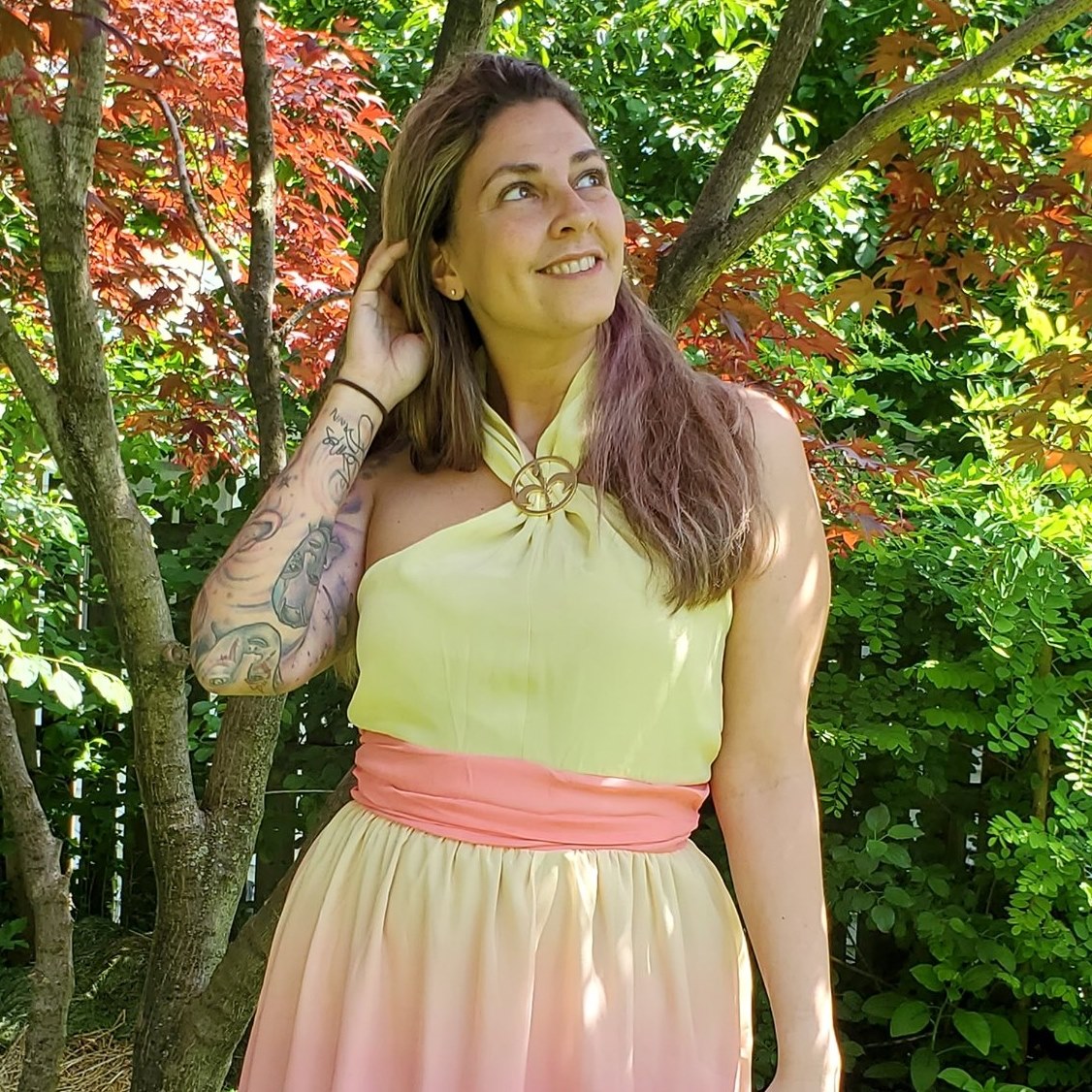 Tessa Smith is a Rotten Tomatoes Tomatometer-approved Film and TV Critic. She is also a Freelance Writer. Tessa has been in the Entertainment writing business for almost ten years and is a member of several Critics Associations including the Critics Choice Association, Hollywood Critics Association, and the Greater Western New York Film Critics Association.