The Mandalorian is easily the best Disney+ Original Show — and quite possibly the best television show of 2019.
Today the season one finale of The Mandalorian dropped on Disney+, and it was a great season finale to a darn near perfect season of television. A combination between a western and a samurai show, The Mandalorian is an epic Star Wars show, and I hate that I have to wait nearly a year for season two.
WARNING: Minor spoilers ahead for The Mandalorian season one.
Badass Battles
There are so many badass battles in season one of The Mandalorian — every episode just got better and better. I mean, what Star Wars show or movie is complete without a whole bunch of battles. Without checking, I think that every single episode of season one had an epic battle. There is nothing quite like watching The Mando take on others. He is an amazing fighter, and I grew to love him over the season.
Check out these badass The Mandalorian quotes.
The Child
With the introduction of "Baby Yoda", The Mandalorian quickly became one of the most watched television shows, not only on Disney+, but on everything. While he is one of my favorite parts of the show, there is so much more that I love about it.
However, we know that The Child is a big draw. We have been told that he has a name, but we don't know what it is yet. Over the season, we have seen him grow even. We have seen him be strong in the Force, and we have even seen him heal with it.
Hopefully we get a lot more of The Child in season two — and if The Mando succeeds with his mission he received at the end of season one — we might just see where he comes from.
Check out these Baby Yoda Shirts that every The Mandalorian fan needs!
Overall Thoughts
The Mandalorian season one is an epic story that gets better and better with every episode. The perfect mix between a western, a samauri show, and a Star Wars story. I have always loved the Mandalorians in the Star Wars films and shows — Boba Fett and Sabine are two of my all time favorite characters. So to see a show revolving around one, was pretty amazing.
Even if you aren't a Star Wars fan, you are sure to enjoy The Mandalorian. Honestly, you don't need a strong background in Star Wars to understand this show. You can start it knowing nothing, and I am sure you will still enjoy it — love it even.
About The Mandalorian
A lone gunfighter makes his way through the outer reaches of the galaxy, far from the authority of the New Republic.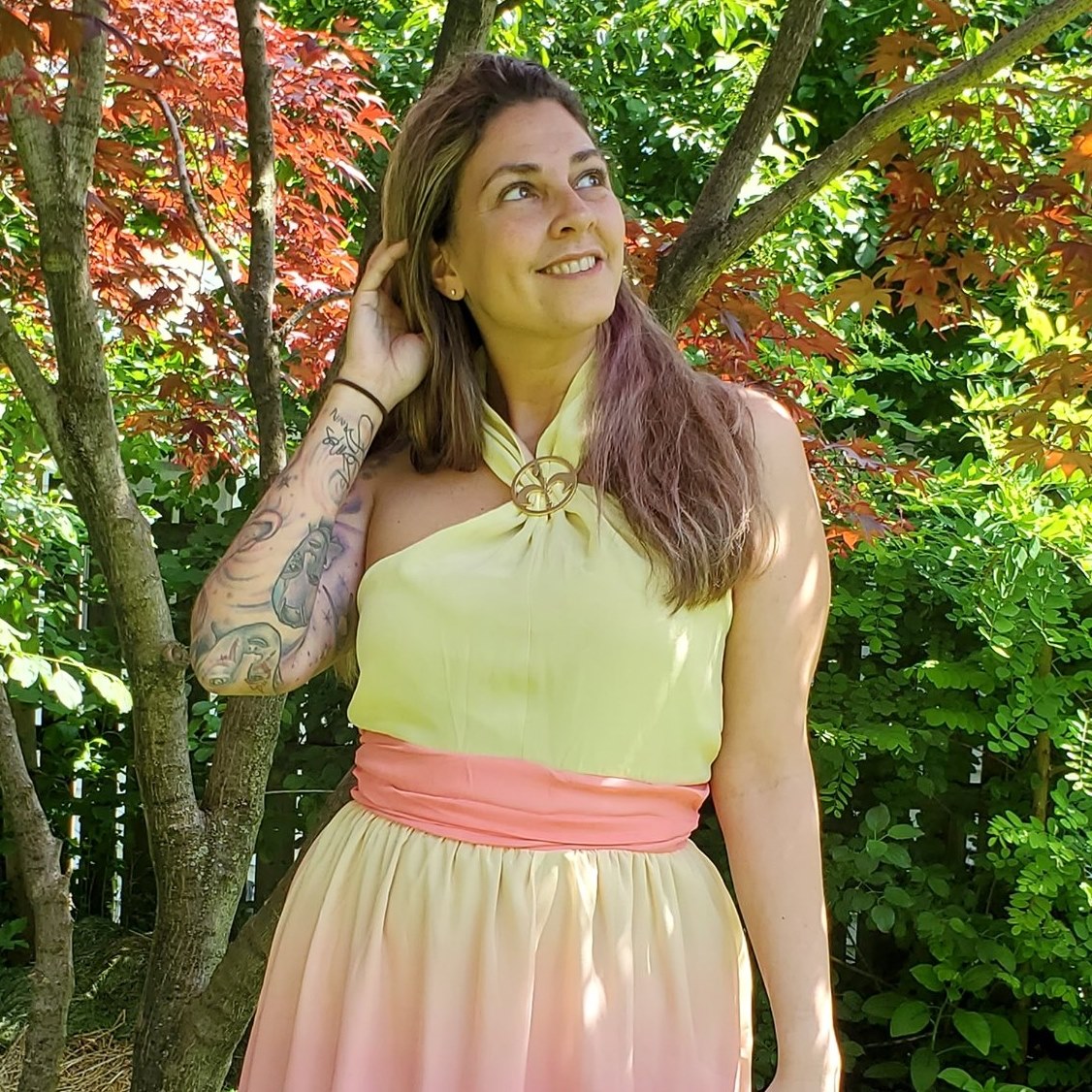 Tessa Smith is a Rotten Tomatoes Tomatometer-approved Film and TV Critic. She is also a Freelance Writer. Tessa has been in the Entertainment writing business for almost ten years and is a member of several Critics Associations including the Hollywood Critics Association and the Greater Western New York Film Critics Association.