Frozen 2 dives into the unknown backstory of Anna and Elsa with new characters, new songs, and all the feels. From beginning to end, fans will be on the edge of their seats eager to see what happens next. You will laugh, you will cry, and you will sing along! Frozen 2 is sure to be an even bigger hit than Frozen was — and get ready to listen to the soundtrack over and over.
Being a mom of two girls, nothing quite warmed my heart like Frozen did. I shed many tears watching it, and watching my daughters play as Anna and Elsa for years after it came out. It makes me chuckle to think just how much they are like the sisters from Arendelle. They know it too — and they are sure to tell them whenever the come across them at Walt Disney World.
We have been eagerly waiting for the release of Frozen 2 so we can see it in theaters. I was able to watch it at the World Premiere and they told me they were very "peanut butter and jealous.". However, I promised to keep my lips zipped when it comes to spoilers — and I will do the same for you in this Frozen 2 review.
See More Of Young Anna & Elsa
Frozen 2 kicks off with seeing more of young Anna and Elsa. I have to admit, this sucked me right in — and reminded me a lot of my daughters. Seeing Anna and Elsa playing together, laughing together, and cuddling up with their mama for song time, really tugged at my heartstrings. Not to mention that their mom would stroke their noses to make them sleep — because this is something I do with my girls. I knew I was going to love this movie from that exact moment.
Engaging From Beginning To End
While I love a good animated film, I have to admit, sometimes there can be some lulls. When a movie is made for kids, sometimes parts just get boring for me. I can't help it. But not with Frozen 2. From beginning to end I was sucked in. I was wondering what would happen next. I was trying to sing along to the songs even though I didn't know the words, and I was laughing uncontrollably.
Throughout the entire movie I think I had a smile on my face. It was just such a fun movie, despite some parts being emotional. And making me sob. Like a baby. You will learn a lot more about Anna and Elsa's parents — and their past. My favorite part about that is that you discover it through Anna and Elsa's eyes. Frozen 2 also dives more into magic, and the origin of Elsa's magic.
You Will Love The Soundtrack
When I tell you that this soundtrack is better than the first one, I know it will be hard for you to believe me. But it is true. Talk about earworms! These songs are all amazing, and I am counting down the moments until I can download the soundtrack. Each main character has a song that you are sure to sing over and over again – Anna, Elsa, Olaf, and Kristoff (his is my FAVORITE!).
The Panic At The Disco! version of Into the Unknown plays during the credits, and that alone is worth staying through them. And there may be something after the credits you want to stick around for too (there is!).
I Laughed Harder Than I Ever Imagined I Would
There are so many moments of this movie that had me belly laughing. Several times I started crying because I was laughing so hard, and once (ahem – Kristoff), I had a hard time catching my breath. This movie was funnier than I ever imagined it would be.
Moments throughout the entire film had me giggling. They did a great job of working in the jokes where they made sense. They didn't seem pushed or in your face at all, they were integrated well and made sense. Olaf totally steals the show this time as he grows up to ask the serious questions that every child is thinking.
Yes, There Are Tear Worthy Moments Too
The first Frozen had some moments that made me cry — I think we all know what moments I am talking about. Frozen 2 seemed to have a lot more of them. I cried sad tears, and happy tears. But mostly sad tears. There were so many moments that literally hurt my heart. And also a few that made my heart sing with joy.
Have a whole lot of tissues ready when you watch Frozen 2. You will need them throughout the movie, and when you least expect it.
Overall Thoughts
Frozen 2 remains true to the original, continuing with a powerful female centered film. The music is just as good, if not better. And I laughed ridiculously hard at more scenes than I care to admit. I also cried more times that I care to admit. But the best part? There were some moments where Frozen made fun of itself.
This movie adds a lot of new characters in to the mix, but the ones that we know and love are not lost in the story line. We get a glimpse at what their life has been like, and it feels like hanging out with old friends. Frozen 2 picks up a few years after the last one ended, but we still see the characters learn and grow throughout the film.
Frozen 2 literally made me feel all the feels, and every emotional imaginable. But I loved every second of it. My daughters are 6 and 8 years old and I know that they will love this movie just as much as I do. Oh and trust me, replacing Let It Go! in our house will be a welcome change! I just know this is a movie that the Smith family will be watching time and time again — and I am here for it!
About Frozen 2
Why was Elsa born with magical powers? What truths about the past await Elsa as she ventures into the unknown to the enchanted forests and dark seas beyond Arendelle? The answers are calling her but also threatening her kingdom. Together with Anna, Kristoff, Olaf and Sven, she'll face a dangerous but remarkable journey. In "Frozen," Elsa feared her powers were too much for the world. In "Frozen 2," she must hope they are enough.
Frozen 2 Hits Theaters November 22, 2019!
Facebook: https://facebook.com/DisneyFrozen/
Twitter: https://twitter.com/DisneyFrozen
IG: https://www.instagram.com/DisneyFrozen/
#Frozen2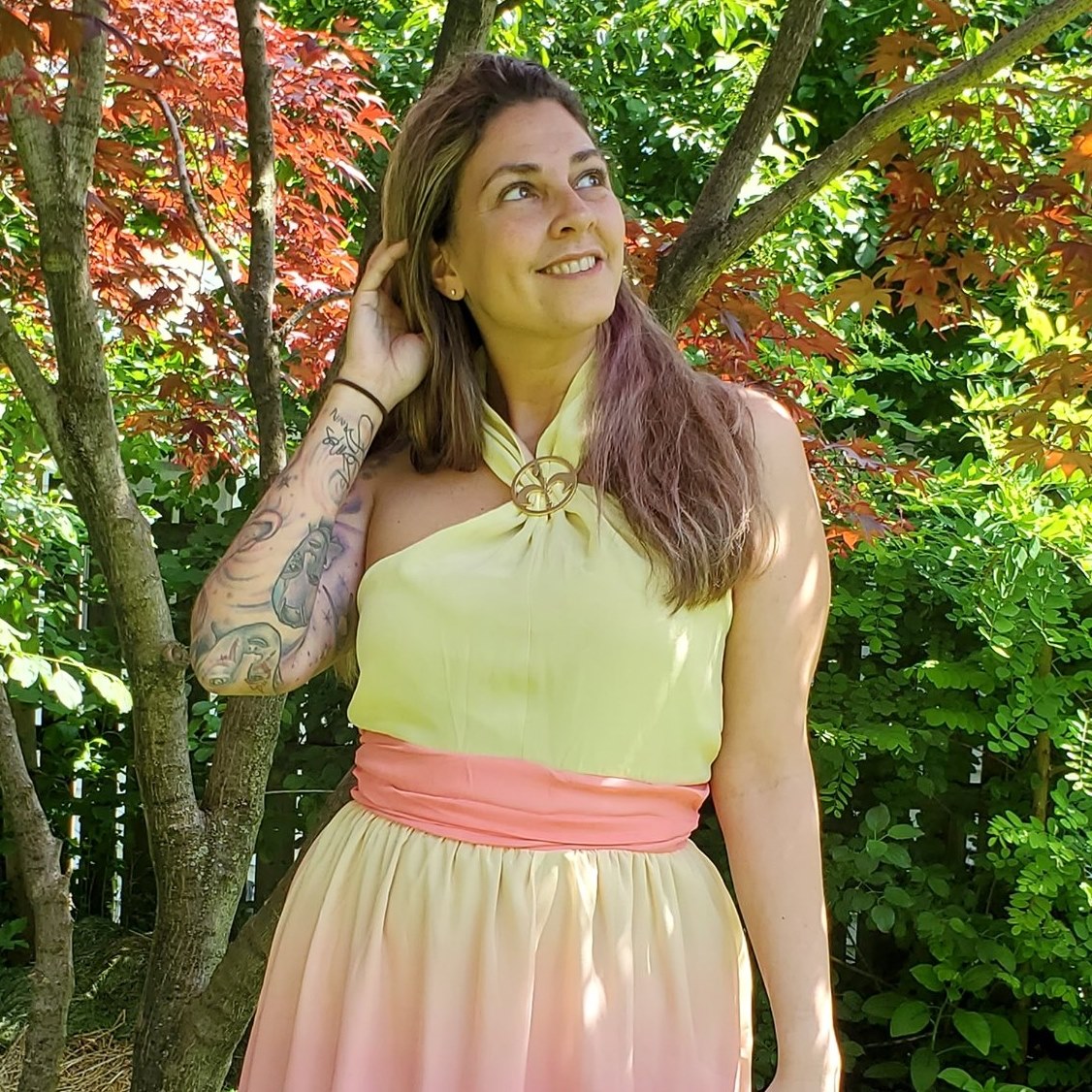 Tessa Smith is a Rotten Tomatoes Tomatometer-approved Film and TV Critic. She is also a Freelance Writer. Tessa has been in the Entertainment writing business for almost ten years and is a member of several Critics Associations including the Hollywood Critics Association and the Greater Western New York Film Critics Association.