Descendants 3 is filled with emotional moments, and in my opinion, is the best of the trilogy. You might already know this about me, but I am a big fan of Disney Villains. In fact, I am planning another full sleeve tattoo — and this one will be all villains from my favorite Disney movies. Because of this, I am a huge fan of the Descendants movies.
A while back, I was lucky enough to meet the main cast and interview them. This was in promotion of Descendants 2, but it really invested me more in these kids (so my heart was broken over Cameron Boyce's passing). Probably my favorite interview session was with Kara Saun actually, because I just loved learning about all of the costumes!
Descendants 3 had moments where I laughed, cried, and cheered. It was hard to come up with my top 10 most emotional moments, but I did. And now I am going to share them with you.
These emotional moments are in the order that they appear in the film, not in the order of emotional ranking.
VKs Get To Choose Kids to Go to Auradon Prep
These kids have come SO FAR from being the new kids that everyone hated. I loved seeing Mal, Carlos, Jay and Evie having the opportunity to give hope to others that were like them — lost. I even teared up a little seeing how excited the kids who were chosen were, and how excited the others were for them.
Ben Proposes to Mal
I knew this part was coming from the trailer, but I still gasped when I saw it. The way he proposed was so special, and I almost wish the song was a bit longer. Still, it was exciting to see them get engaged, even if Audrey was being pretty mean to Mal about it after the fact. (But honestly, who can blame her.)
Mal Fights Hades in Dragon Form
When Hades tries to escape the Isle of the Lost, Mal transforms in to her dragon self and it was pretty amazing. Hades gets the upper hand for a minute, but Mal ends up pushing him back and they are able to close the barrier. I was screaming and rooting for her as I watched her fight him. When I learned that he was draining her with
Queen of Mean
I mean… if you saw my reaction video to this song, you know I was really looking forward to seeing it in the movie. Sarah Jeffery absolutely kills it with the vocals. I love her rapping and her voice — I was floored the first time I heard it. And then to see it again in Descendants 3 was magical. It was perfect. And I loved every single second of it (yes, you know I was singing and bopping along).
Ben Loses His Dream
After Audrey steals the Queen's Crown and Maleficent's Scepter, Mal makes the decision to keep the barrier closed. This breaks Ben's heart and smashes his dreams of giving more chances to villain kids. When Evie and Mal have a conversation about it. Seeing how upset Ben was about it though really proved how much he truly cares about making things right with the villain kids.
Hades is Mal's Dad
I knew that this was coming, because my 6 year old is the WORST at keeping spoilers to herself, however, I was really excited when it was revealed. Hades is hands down one of my favorite villains, along with Maleficent, so to think they had a child — that is like a dream come true for me. And for that child to be Mal, probably my favorite VK, yea, that is perfect.
And their song together, Do What You Gotta Do, is hilarious. Like father, like daughter, am I right? I just loved Hades trying to say that Mal is who she is because he left her. I had already reacted to the music video before seeing it in Descendants 3, so I was singing along and giggling when it was on.
Uma and Mal Join Forces
Uma and Mal have obviously had their differences in the past, and to see them join forces for the greater good was something I never expected to see. I love that Uma's intentions were only to help all of the villain kids — and keep them from being locked up. Her and her crew were some of my favorite characters in Descendants 2, and the same goes for Descendants 3. I was thrilled to see Mal and Uma work together. Hands down one of my favorite moments of this movie.
Mal's Friends Turn to Stone
Audrey was really enjoying being bad. Like REALLY. When putting everyone to sleep didn't work, she started turning them in to stone. But seeing Mal's friends turn to stone right in front of her broke my heart. This was a great lead in to her song, My Once Upon A Time. Of course, when Evie and Mal fight right before that moment, and the truth about the barrier comes out, is what makes these part even more emotional.
The Apologies
After Hades wakes Audrey up using his powers, and everyone starts apologizing to each other, I had all the feels. Audrey realizes how much bad she did, Ben and Mal both apologize to Audrey — and Audrey's grandmother apologizes to Mal. It was so great to see everyone getting along. And that moment Mal kisses Hades on the cheek and he gives her the ember… that made me tear up to see her forgive her father like that. And to see him appreciate her.
When the Barrier is Taken Down
Of course I totally assumed this is how the movie was going to end, but I was still over the moon when it happened. This was truly the perfect ending to the trilogy — however it really makes me sad to know this journey is over. I have loved seeing how the VKs have grown, and how far they have come from the first movie.
There are more emotional moments than just those listed, but these are the ten that hit me the hardest.
About Descendants 3
This highly anticipated trequel continues the contemporary saga of good versus evil as the teenage daughters and sons of Disney's most infamous villains — Mal, Evie, Carlos and Jay (also known as the villain kids or VKs) — return to the Isle of the Lost to recruit a new batch of villainous offspring to join them at Auradon Prep.
When a barrier breach jeopardizes the safety of Auradon during their departure off the Isle, Mal resolves to permanently close the barrier, fearing that nemeses Uma and Hades will wreak vengeance on the kingdom. Despite her decision, an unfathomable dark force threatens the people of Auradon, and it's up to Mal and the VKs to save everyone in their most epic battle yet.
If you love villains as much as I do, you should totally check out Villains After Hours at Walt Disney World!
BONUS: Seeing Cameron Boyce in the Film
I really couldn't count this as an emotional moment of Descendants 3, but for me, this was really hard. I was lucky enough to meet and interview Cameron Boyce and I can confirm what everyone has said — he was a light. What an amazing young man who was beyond excited for his future, his career, and life in general. He had so much more life to live.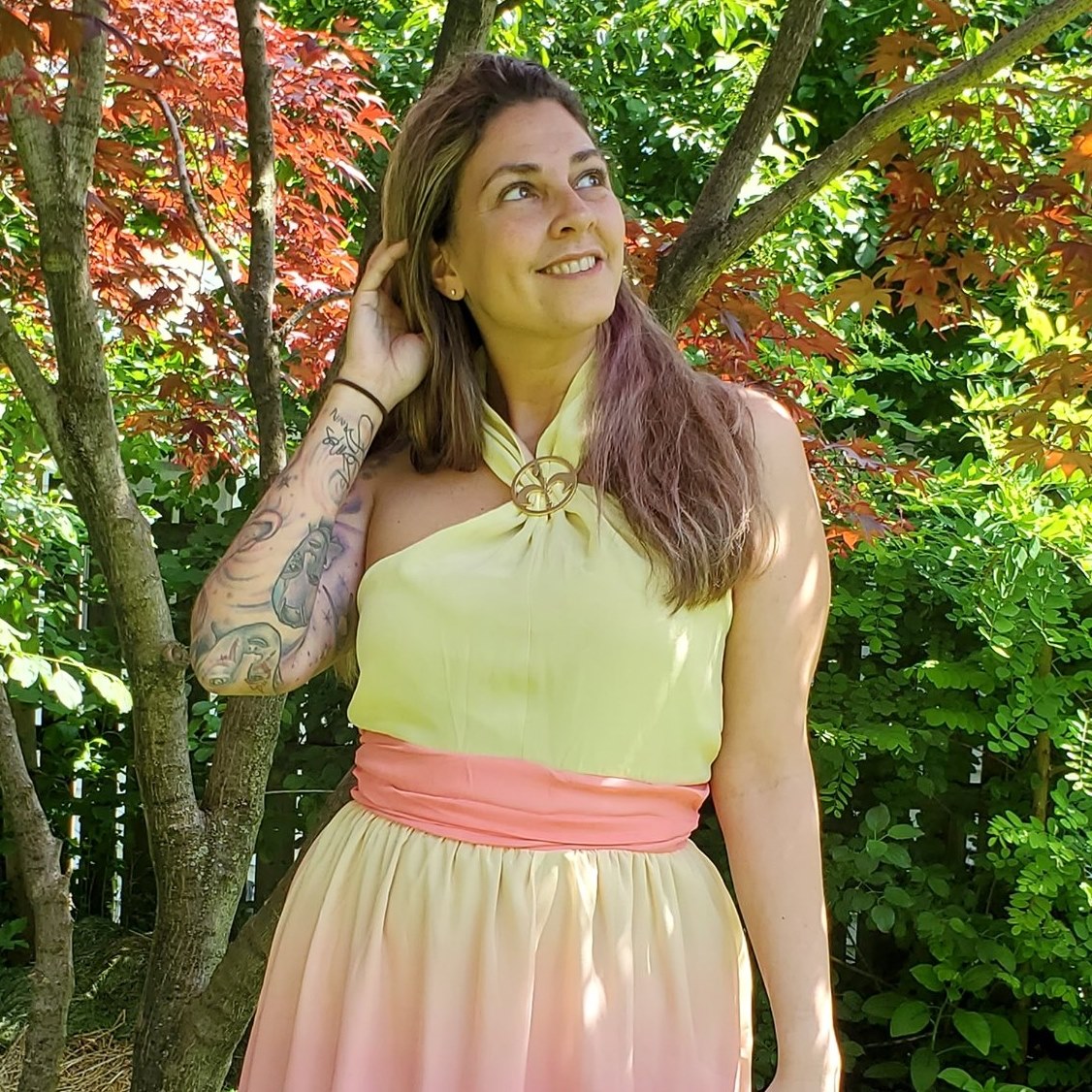 Tessa Smith is a Rotten Tomatoes Tomatometer-approved Film and TV Critic. She is also a Freelance Writer. Tessa has been in the Entertainment writing business for almost ten years and is a member of several Critics Associations including the Critics Choice Association, Hollywood Critics Association, and the Greater Western New York Film Critics Association.