Thanks to Disney for sending a copy of this over for review. All opinions expressed are 100% my own.
One of my favorite animated television shows when I was younger was Kim Possible. I just loved seeing a young girl be a secret agent spy. It was so much fun to watch and I fell in love with the characters. So when I heard that Disney was releasing a live action version of this show, I was thrilled. Of course my family tuned in to see it air on The Disney Channel, and we loved it! Disney sent us an advance copy of the Kim Possible DVD home release – and we watched it right away.
This movie is something that fans of the original series are sure to love! The cast is great and they really channeled the characters that I know and love. I was excited to share Kim Possible with my daughters, and they are now watching the animated television show after seeing this!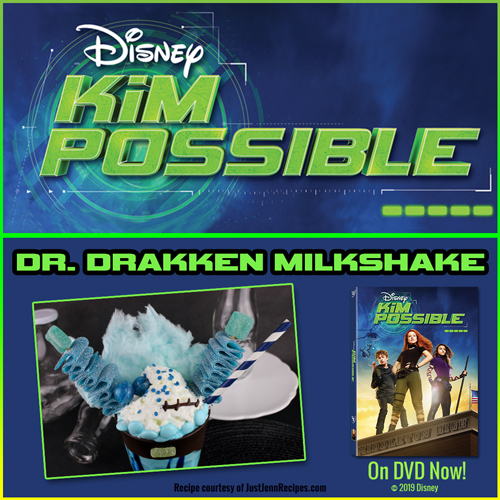 About Kim Possible
Based on the global hit animated series, the live-action "Kim Possible" Disney Channel Original Movie follows everyday teen hero Kim Possible and best friend and sidekick Ron Stoppable as they embark on their freshman year of high school, all while saving the world from evil villains. By their side every step of the way is teen tech-genius Wade and new friend Athena, who also happens to be a Kim Possible super fan and is eager to join Team Possible. While Kim and Ron have always been one step ahead of their opponents, navigating the social hierarchy of high school is more challenging than the action-hero ever imagined. With Drakken and Shego lurking in the wings, Kim must rely on her family and friends more than ever. Now it's up to Team Possible—Kim, Ron, tech-genius Wade, new friend Athena and Rufus, a naked mole-rat that Ron meets along the way—to stop these super villains.
Bonus Features
I LOVE bonus features. I know I sound like a broken record on this but my favorite part about a home release is the bonus features. Kim Possible doesn't disappoint with a Q&A, cast auditions, and a hilarious blooper reel!
Blooper Reel
Q&A with Sadie Stanley and Sean Giambrone
Cast Auditions

Sadie Stanley
Sean Giambrone
Issac Ryan Brown

Music Video
Trailer
Kim Possible comes home March 26th!