This post is in no way sponsored. All opinions expressed are 100% my own.
Marvel's Cloak and Dagger hooked me right from the first episode last season. One of my favorite things about it was the music, it was just so… perfect. Which was something I brought up in my interview with the cast and crew of Cloak and Dagger last year. They let me know that this is very planned out, which is obvious. Well, season two of this show is coming soon, but I was sent a press screener of the first two episodes and WOW! I was right back in it with Tandy and Tyrone – and loving this show! They pick right back up where we left off.
I am going to keep all major plot points out of this review, but I will let you know where we see our favorite characters. I'm HYPED to see more of this season – I am two episodes in and cannot wait for more. I have a feeling it might even be better than last season, which would be hard to beat.
Tandy
The episode starts off with Tandy back in ballet. She is going to group therapy sessions with her mom, and they seem to really be bonding. The first half of the show and it seems like Tandy is doing really, really good. In the last season, she exposed Roxxon and it has given her confidence. But is this just an appearance she is keeping up? Time will tell….
Tyrone
If you remember, Tyrone has been blamed for murder, is being hunted by the cops, and had to flee his home. Cloak and Dagger Season 2 starts off with him hiding in the church (the one that Tandy was living in before). He seems down on himself but he is doing some good. Tyrone has been practicing his transporting skills and has been going to check on his family, but from afar. He has also been hunting down drug runners. Turning in what he finds to, you guessed it, Detective Brigid O'Reilly.
Brigid O'Reilly (Mayhem)
At the very end of Cloak and Dagger Season 1, we saw Brigid O'Reilly come out of the water after she had been shot. We had assumed she was dead because, well, she really took a beating. We can only assume those waters that were filled with pollution from Roxxon changed her. They created Mayhem, who in the comic books is a major Cloak and Dagger character. Sometimes good, sometimes bad. In the premiere of season 2 we see her back in action. Well, sort of. She is practicing in a shooting range and states that she has full rotation back in her shoulder. She seems normal. But we all know she isn't.
About Marvel's Cloak and Dagger "Relentless Energy"
Now living very different lives, Tyrone and Tandy try to stay under the wire while still honing their powers. After coming to terms with their destiny, the two now find it difficult to just stand by and do nothing while bad things continue to happen throughout the city. Meanwhile, Brigid is struggling from her recovery.
Tune in to the Cloak and Dagger Season 2 Premiere on April 4th at 8pm ET on Freeform!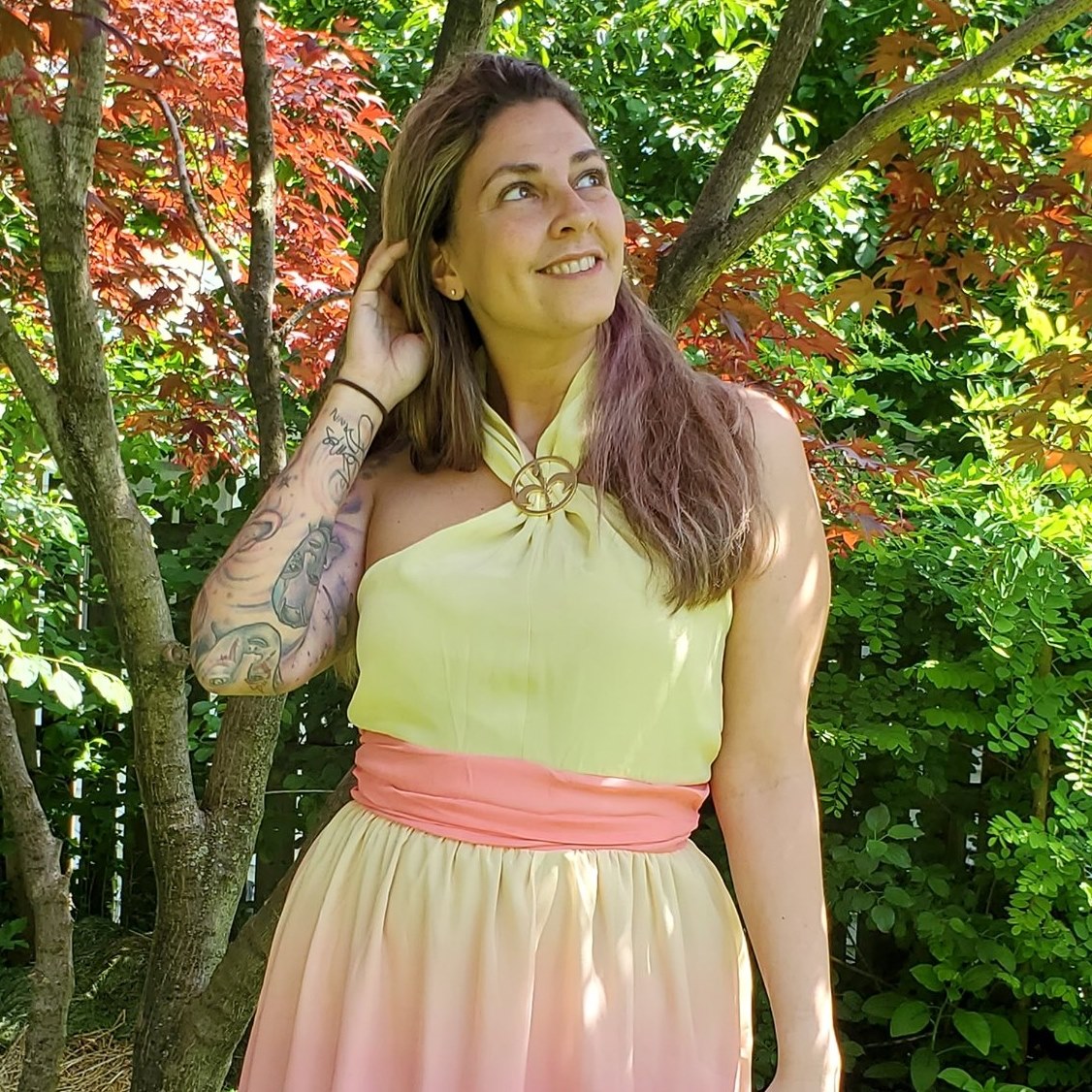 Tessa Smith is a Rotten Tomatoes Tomatometer-approved Film and TV Critic. She is also a Freelance Writer. Tessa has been in the Entertainment writing business for almost ten years and is a member of several Critics Associations including the Hollywood Critics Association and the Greater Western New York Film Critics Association.