Two years ago my family went on an 7-day Disney Cruise which included the Star Wars Day at Sea. We had so much fun, that we decided to go again this year. We were pleasantly surprised at all of the changes that were made! Because of this, we had a whole new experience on board and we loved it. My daughters especially were really happy to see that there were new things to experience this time around.
Changes To The Sign Up Process
On our last Star Wars Day at Sea cruise, the experience sign up process was totally different. There were a few meet and greets – C3PO/R2D2, Kyle Ren, & Chebacca, and then the Jedi Training. Guests were only allowed to choose two experiences to attend. Not only that, they could not pre-book them. Before Star Wars Day, a ballot was left in each stateroom. We had to rank what we wanted to attend in order of preference and turn it in ASAP. The next day we would be given tickets to the events we were chosen for. This time around, not only could you pre-book using the Disney Cruise website, you could attend all of the experiences if you wanted to. We totally did! And were really excited to see that instead of Kyle Ren, this cruise had Darth Vader!
Animation Classes
One of our favorite activities to attend on a Disney Cruise is the drawing classes. There were so many more Star Wars themed animation classes this time around! The last time we were on the ship, each class on Star Wars day was how to draw Yoda. This time there were classes that taught you how to draw BB-8, a Porg, and even a Stormtrooper!
https://www.instagram.com/p/BtUSkPaHpah/
Guest Panels
Perhaps there were guest panels and discussions back in 2017 when I attended the Star Wars cruise, but I didn't notice any on the one I was on. This time, there was a panel with Amy Ratcliffe. This was particularly exciting for me because I have been following her on social media and through her work at Nerdist for a while now. She is a total nerd, like me. I was excited to take my family to listen to her speak. Not gonna lie, after watching her I have a huge list of Star Wars novels and books I want to read!
New Characters Walking Around
There were many of the same Star Wars characters walking around during Star Wars Day at Sea 2019 as there were in 2017, but there were also some new ones. Keep in mind, there are no meet and greet lines for these characters, they are simply wandering the atrium and pool area throughout the day.
My favorite characters were still the Imperial Officers. Last time they threatened my daughter for dressing like Rey and this year was even better. My youngest was dressed as a Stormtrooper, but was wearing flip flops. Twice they stopped her to let he know her footwear was not regulation and she needed to get her boots back on ASAP. They really do make it a great experience!
Summon The Force
While the nighttime spectacular show was still called Summon the Force, it of course had quite a bit of changes made to it. They updated it for the new movie, and we saw even more characters. My favorite change was that it included a pretty amazing Kylo Ren and Rey lightsaber battle! Don't worry, the epic fireworks over the ocean were still a part of the show.
What is next for us? Perhaps a Marvel Day at Sea. I have heard from many people (including the crew on the Disney Fantasy) that is blows the Star Wars Day clean out of the water. I cannot WAIT!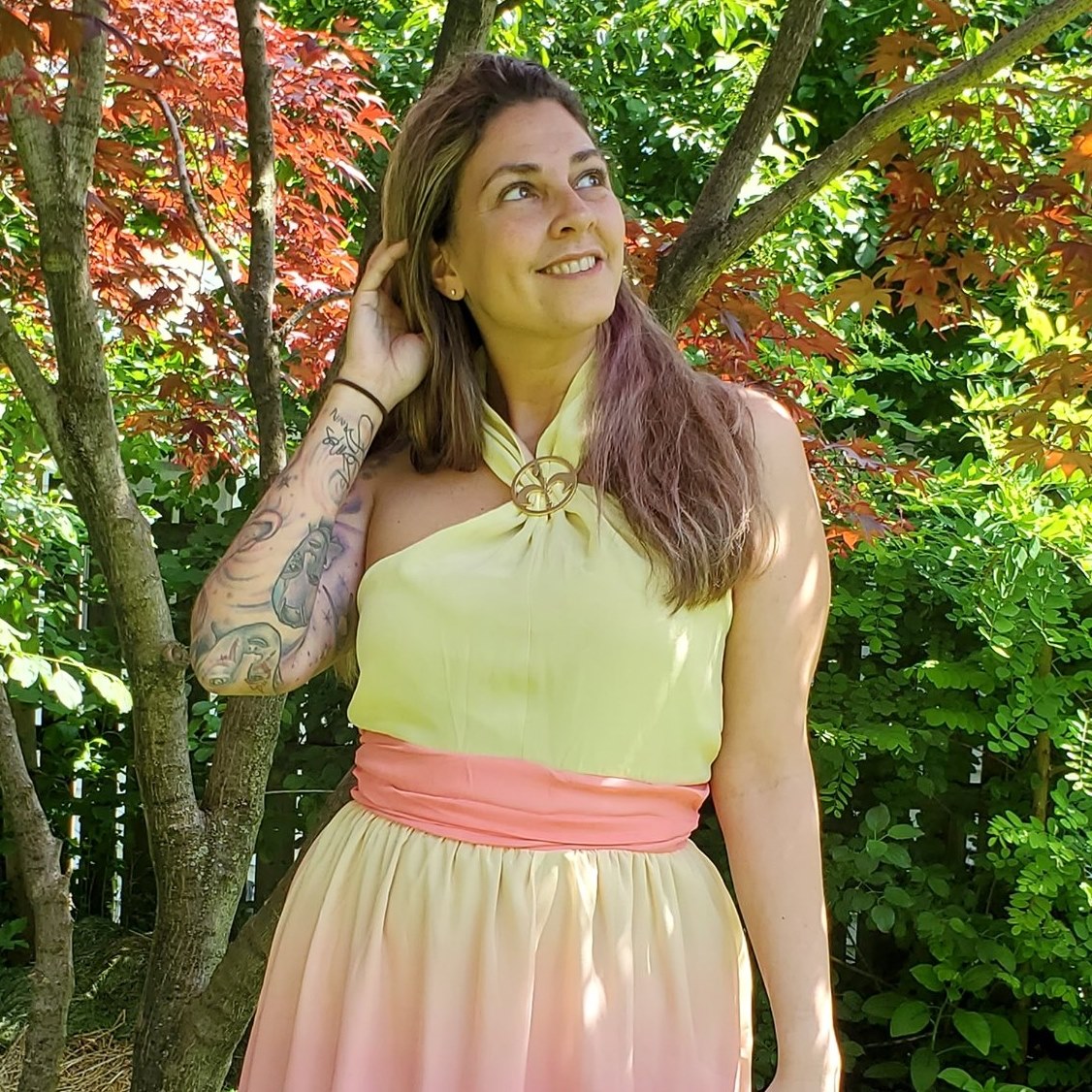 Tessa Smith is a Rotten Tomatoes Tomatometer-approved Film and TV Critic. She is also a Freelance Writer. Tessa has been in the Entertainment writing business for almost ten years and is a member of several Critics Associations including the Hollywood Critics Association and the Greater Western New York Film Critics Association.