Bohemian Rhapsody perfectly captured Freddie Mercury and Queen. If you are a Queen fan, or even if you aren't, you need to watch this movie!
My husband is a GIANT Queen fan, so as soon as this movie was announced he was cautiously optimistic. He loves Freddie Mercury and was worried about how this movie would portray him. We were so nervous about it that we skipped it in theaters and waited until the home release. So what did we think? It hit the mark, and exceeded all expectations.
I got into Queen's music because of my husband, so I am what you might call a newer fan. I really got into them about ten years ago, but have been going strong since. And I absolutely LOVED this movie. More than I ever thought I would. As soon as it ended, I wanted to watch it again.
The Music Made This Movie
The music in Bohemian Rhapsody was pure perfection. It was like the songs were meant exactly for all those moments we heard them. Certain scenes were made so powerful because of the music and songs that were included. And talk about a fantastic soundtrack. I own it on vinyl and CD.
Rami Malek
No one else could play Freddie Mercury like Rami did. Honestly, I had never seen him act before this. I don't watch Mr. Robot even though I have heard great things and plan to eventually. So I went into this movie blind to him and his acting ability. Although I will say that I have always thought he resembled Freddie. But his facial expressions, his mannerisms — it was obvious that he studied Freddie so he could do him some real justice. Also, I read that Rami's vocals were actually blended in with the music which just makes him that much more amazing.
The Shot For Shot Live Show
I live for this scene in Bohemian Rhapsody. It is probably my favorite part of the movie. If you haven't seen the side by side comparison to the actual concert, be sure to check it out. It is uncanny. Right down to the placement of the drinks. Just WOW.
Overall Thoughts
This movie is deep. Sure, it is fun and has some great music that can sing along to or tap your foot to. But it dives into the struggles that Freddie Mercury went through. And whether you are a Queen fan or not, it makes for a great drama.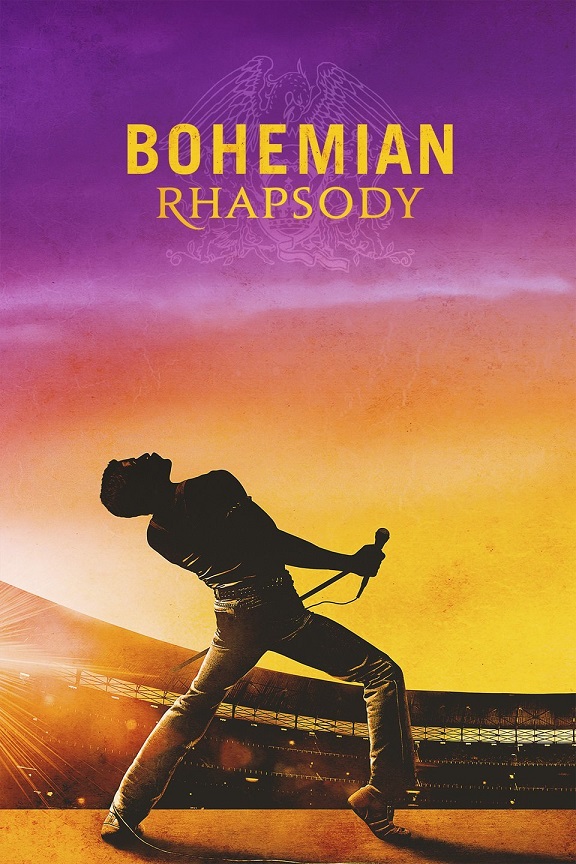 About Bohemian Rhapsody
Bohemian Rhapsody is a foot-stomping celebration of Queen, their music and their extraordinary lead singer Freddie Mercury, who defied stereotypes and shattered convention to become one of the most beloved entertainers on the planet.
The film traces the meteoric rise of the band through their iconic songs and revolutionary sound, their near-implosion as Mercury's lifestyle spirals out of control, and their triumphant reunion on the eve of Live Aid, where Mercury, facing a life-threatening illness, leads the band in one of the greatest performances in the history of rock music.
In the process, cementing the legacy of a band that were always more like a family, and who continue to inspire outsiders, dreamers and music lovers to this day.
Check out my favorite Bohemian Rhapsody Quotes.