This post contains affiliate links.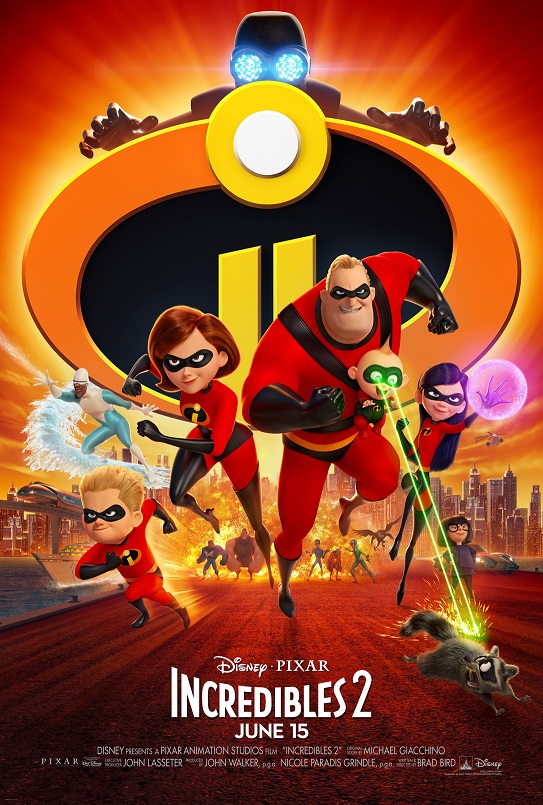 The day is finally here guys! Incredibles 2 is in theaters! I cannot tell you how long I have been waiting for this movie. While at Pixar Studios I saw about 30 minutes of it and have been DYING to see the rest. This weekend I will be taking my daughters to go see it and I am so excited. Don't worry, you know I will have a review up for you, so watch for that. In case you missed my coverage from Pixar, I have linked it all for you here. Plus, I have some pretty awesome downloadable coloring pages for you. And go see Incredibles 2 in theaters this weekend – I just know it will be amazing!
In Case You Missed It
By now I am sure you guys know I was at Pixar Studios this year to learn all about Incredibles 2. It was pretty amazing to go behind the scenes of an animated film and learn about all of the work that goes in to them. I guess I had never thought about the fact that it could be even more work than a live action film because everything pretty much has to be made from scratch! If you missed my coverage or ate new to my site, don't worry, I got you covered!
Coloring Pages
My daughters love to color. I think they take after their mom on that one as I enjoy coloring when I need to relax. It is something that always clears my mind. Because of their love for art, I am constantly searching the web for coloring pages for their favorite movies. So you know the second I found out about Incredibles 2 coloring pages, I printed out a stack. Download your Incredibles 2 coloring pages here (and enjoy!).
Download Here —> Incredibles 2 Dash Coloring Page
Download Here —> Incredibles 2 Elastigirl Coloring Page
Download Here —> Incredibles 2 Jack Jack Coloring Page

Download Here —> Incredibles 2 Mr Incredible Coloring Page

Download Here —> Incredibles 2 Violet Coloring Page
About Incredibles 2
In Incredibles 2, Helen is called on to lead a campaign to bring Supers back, while Bob navigates the day-to-day heroics of "normal" life at home with Violet, Dash, and baby Jack-Jack—whose super powers are about to be discovered. Their mission is derailed, however, when a new villain emerges with a brilliant and dangerous plot that threatens everything. But the Parrs don't shy away from a challenge, especially with Frozone by their side. That's what makes this family so Incredible.
Incredibles 2 hits theaters June 15th!
Like INCREDIBLES 2 on Facebook: https://www.facebook.com/PixarTheIncredibles/
Follow INCREDIBLES 2 on Twitter: https://twitter.com/TheIncredibles
Follow INCREDIBLES 2 on Instagram: https://www.instagram.com/theincredibles/
Visit the official INCREDIBLES 2 website here: http://disney.com/incredibles2