While at Niagara Falls Comic Con this year, I was able to attend a panel with the one and only John Ratzenberger! Not did he play Cliff, one of my favorite characters on Cheers, he also voices many characters for Disney/Pixar. If you know anything about me, you know how much I love Disney and Pixar films, so this was a great experience. At the panel, I learned so much from him and about him.
He Is A Genuinely Nice Guy
Because every member of my family is a massive Pixar fan, we decided to wait in John's line to meet him and get his autograph. There were lots of photo options to choose from, and my oldest really wanted to photo with all of his characters on it. We decided that made the most sense, but my 5 year old was sad because she wanted a Hamm (Toy Story) photo. John asked her what was wrong and she told him. He threw in the extra autographed photo for her without asking. And then he did the voices of their favorite characters for the girls! It made their day!
He Is The Only Voice Actor to Be A Part of All Pixar Films
When it was pointed out to John that he was really the only voice actor to be a part of all Pixar films he joked that it was because he has "some Polaroids of Steve Jobs with farm animals" that Pixar doesn't want getting out. We all laughed but in actuality, this is a pretty amazing stat. "I'm not even sure how it happened, and I don't question it." John admitted. "As long as they call me, I'll show up and do my job, and go home."
He Finds Out About New Films When We Do
I am not 100% sure this is true, but John let everyone know he usually doesn't find out about a movie until we do. Basically when he reads rumors or articles that a new Pixar movie, especially the sequels, is being made, that is when he knows he has a new job. "I get the Google reports that my name is mentioned. 'John Ratzenberger is coming back reprising the role of blah, blah, blah' and I say 'oh I didn't know they were doing another one.'" He did reiterate that he finds out when we do really, adding that he is sure he could ask and find out, but he doesn't.
He Loves That Pixar Does All the Heavy Lifting
As most of us know, with voice acting, you don't record with the people you are working with. Everyone is recorded individuality. John said this is because it takes too long, 'if you have five people recording, four of them could be spot on perfect and the fifth guy, you can hear the change rattling in his pocket, you would have to start at the beginning." He went on to say that Pixar makes it really easy for the voice actors and they do all the heavy lifting. John said that they have worked on the script for three or four years, so the directors "know every punctuation, every pause, every sigh."
For example, on Incredibles 2, Brad Bird can easily say read this line like you just ran a mile, or do this one as more afraid. John likes that he just has to literally do what the director tells him to, with no heavy lifting on his part. If you did not know, John is reprising his role as The Underminer in Incredibles 2, which is in theaters now!
He Changed How Pixar Records For Their Films
Ratzenberger has played several different sized roles in his Pixar career. Some are major roles, and some are very small roles. The moderator asked John how long it usually takes to record a role and he told us something pretty amazing. "I actually invented the system. It was the first Toy Story. [At a recording session] you have the microphone, and in the booth is the director, producer and whoever. You do the first line, and then they confer." John then explained they would maybe ask him to do the line faster the second time and so on and so on, taking up a lot of time. "I said, how about I give you five different ways each time and you tell me which one is the best or the closest. We started that system and shaved off a lot of time so what used to take three hours, might take 45 minutes."
He Likes To Mess With Kids
John has a pretty distinguishable voice, especially to young kids who love Pixar movies. When I say he likes to mess with kids, I mean he does the voices on purpose so as to confuse a child and have them looking around for one of his characters. "There was a Kindergarten class in line like little ducklings following a teacher in Central Park. As the last one passed I said 'Hey where's Buzz Lightyear and Woody?' (he says in perfect Hamm's voice). There was about five or six Kindergarteners spinning around. I have fun with that." My girls' faces lite up hearing him talk in their favorite character's voices, so I can imagine how unsuspecting kids react. To be a fly on the wall one time he does that would be great!
He Will Take A C Job Where He Can Travel Over An A Job
John talked about how he loves to travel. So much so that he would take a smaller movie over a big A-list movie if it meant he could visit somewhere he has never been. "I lived in England for 10 years and did a lot of movies over there. When an agent would pitch a movie to me, I would never ask who is the Director, or who wrote it, or let me see the script. I would always say where is the location? Because I thought this is a cool gig if I get to travel all over the world and have someone else pay for it. If it was an A film, filmed in London, I would shoo that and instead go for a B or C film being filmed in Malta. I'm probably the dumbest actor in the world but I just like to travel."
His Favorite Pixar Character He Voices Is P.T. Flea
My daughter was waiting patiently to ask John who his favorite Pixar character he voices is, but another kid beat her to it. That is OK, though because we still got his answer. His favorite Pixar movie – A Bug's Life – and his favorite character – P.T. Flea from that very same film. "I like P.T. Flea because he is so avaricious. He is always on the edge, his anxiety. When I meet people like that, it always makes me laugh."
He Created the Character of Cliff On Cheers
John let us know that he auditioned for a different role in Cheers and blew it. He never went to acting school and Cheers was actually his first audition. On his way out the door, he asked if they had the character of a bar know-it-all yet. The casting people asked him what he meant and the rest is history. "I explained this character. I really just wanted to make them laugh so I could get out of there with my dignity. Two days later they said hey, we want to try this character out. I said whoever it is, he has to have keys hanging from his belt. Because if you notice, they are showing you how much stuff they know." Well, I sure am glad that he suggested his character because I can't imagine Cheers without him!
He Wanted To Do A Cliff & Norm Movie Series
After Cheers ended, John Ratzenberger and George Wendt were approached by Paramount Pictures to do a series of films. "Bing Crosby and Bob Hope did a series of films: Hope and Crosby Go To Morocco, Hope and Crosby Join the Navy. They wanted to tdo the same thing with us and Cliff and Norm Go To Sea, Cliff and Norm Work at a Hospital. Which we both thought was hysterical. We both wanted to do it but the Cheers producers wouldn't allow it because they wouldn't have part of it." Can you imagine how amazing these movies would have been?
Watch half of the panel with John Ratzenberger below!
Do you have a favorite character of John's? Let me know in the comments!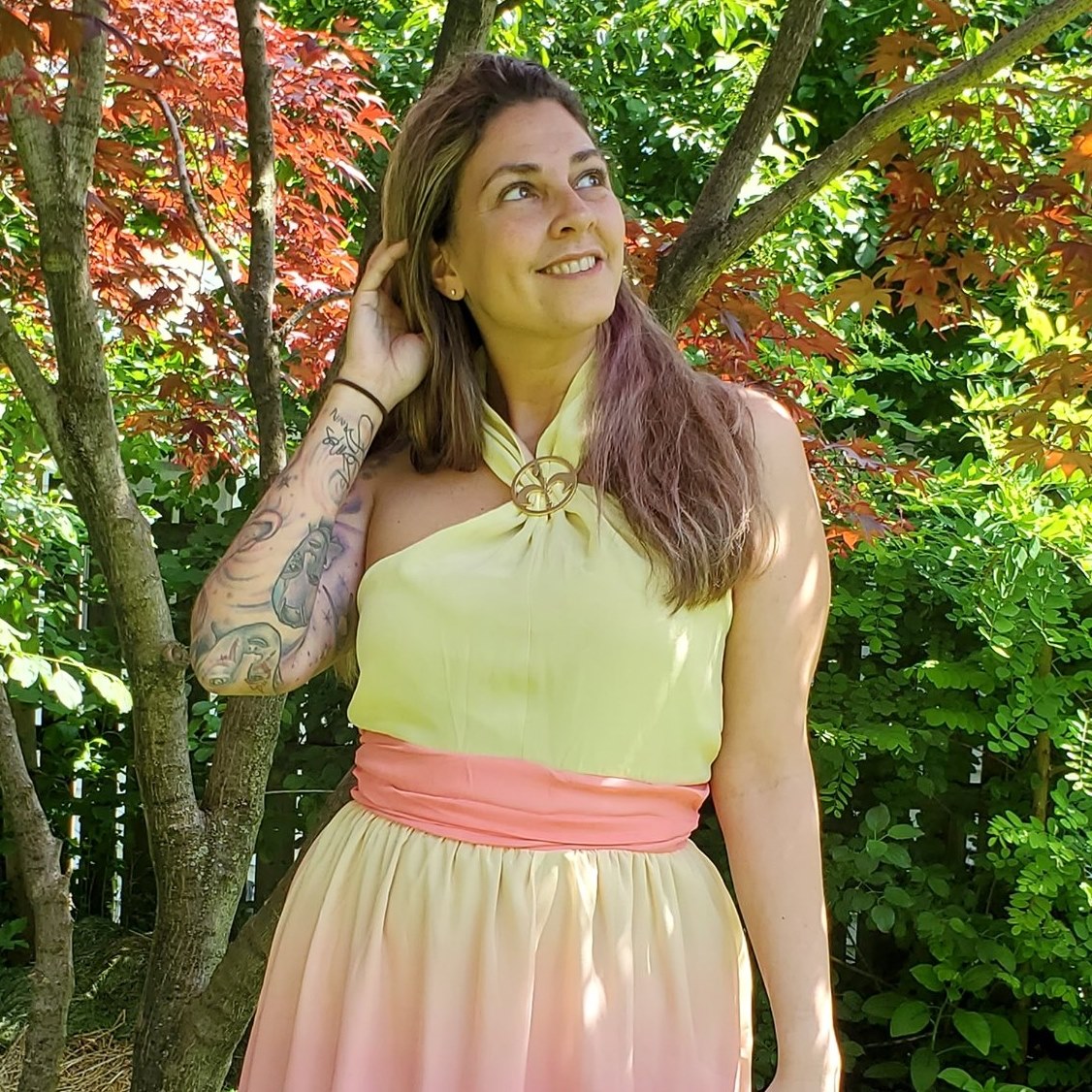 Tessa Smith is a Rotten Tomatoes Tomatometer-approved Film and TV Critic. She is also a Freelance Writer. Tessa has been in the Entertainment writing business for almost ten years and is a member of several Critics Associations including the Hollywood Critics Association and the Greater Western New York Film Critics Association.