Monday night was the World Premiere of Avengers: Infinity War in California. I was lucky enough to attend along with 24 other amazing bloggers. After the movie, we headed to the after party to mingle with the cast and filmmakers. I ran into Kevin Feige, the President of Marvel Studios, who I have talked with on several occasions. We discussed the movie, the feelings it gave me, as well as my predictions for Avengers 4 (stay tuned for a full article about that). He also told me that a certain actor had to leave the theater during a certain scene.
Warning: Major Avengers: Infinity War Spoiler Below!
During one of the most emotional scenes in Avengers: Infinity War, Thanos (played by Josh Brolin) kills Gamora (played by Zoe Saldana). In order to retrieve the soul stone, Thanos learns he must sacrifice the soul of someone he loves. There are not many people in the universe that Thanos loves, perhaps Gamora is the only one. In the scene, Gamora laughs saying the universe denied him what he wanted, because he loves no one. As he turns around, with a tear in his eye, she discovers that tear is for her. It is that moment that she realizes what is about to happen.
I will not lie, I was sobbing pretty hard as I watched Thanos drag Gamora to the edge of the cliff and throw her off. It was very reminiscent of when he took her hand when she was a young girl, as he murdered half of her planet's inhabitants. Zoe Saldana and her husband left the room after this scene – which I am sure is because it was so hard to watch. I can only imagine how it feels to watch a character you have played for so many years perish. Especially like that. It is a hard enough scene for fans, but for the actress who plays her, it must be near unbearable. Don't worry, she did return a few moments later to watch the rest of the film.
Was this scene hard for you to watch? Let me know in the comments!
ABOUT AVENGERS: INFINITY WAR
Iron Man, Thor, the Hulk and the rest of the Avengers unite to battle their most powerful enemy yet, Thanos. On a mission to collect all six Infinity Stones, Thanos plans to use the artifacts to inflict his twisted will on reality. The fate of the planet and existence itself has never been more uncertain as everything the Avengers have fought for has led up to this moment.
Avengers: Infinity War is in theaters now!
Like AVENGERS on Facebook: https://www.facebook.com/avengers
Follow AVENGERS on Twitter: https://twitter.com/avengers
Follow AVENGERS on Instagram: https://www.instagram.com/avengers/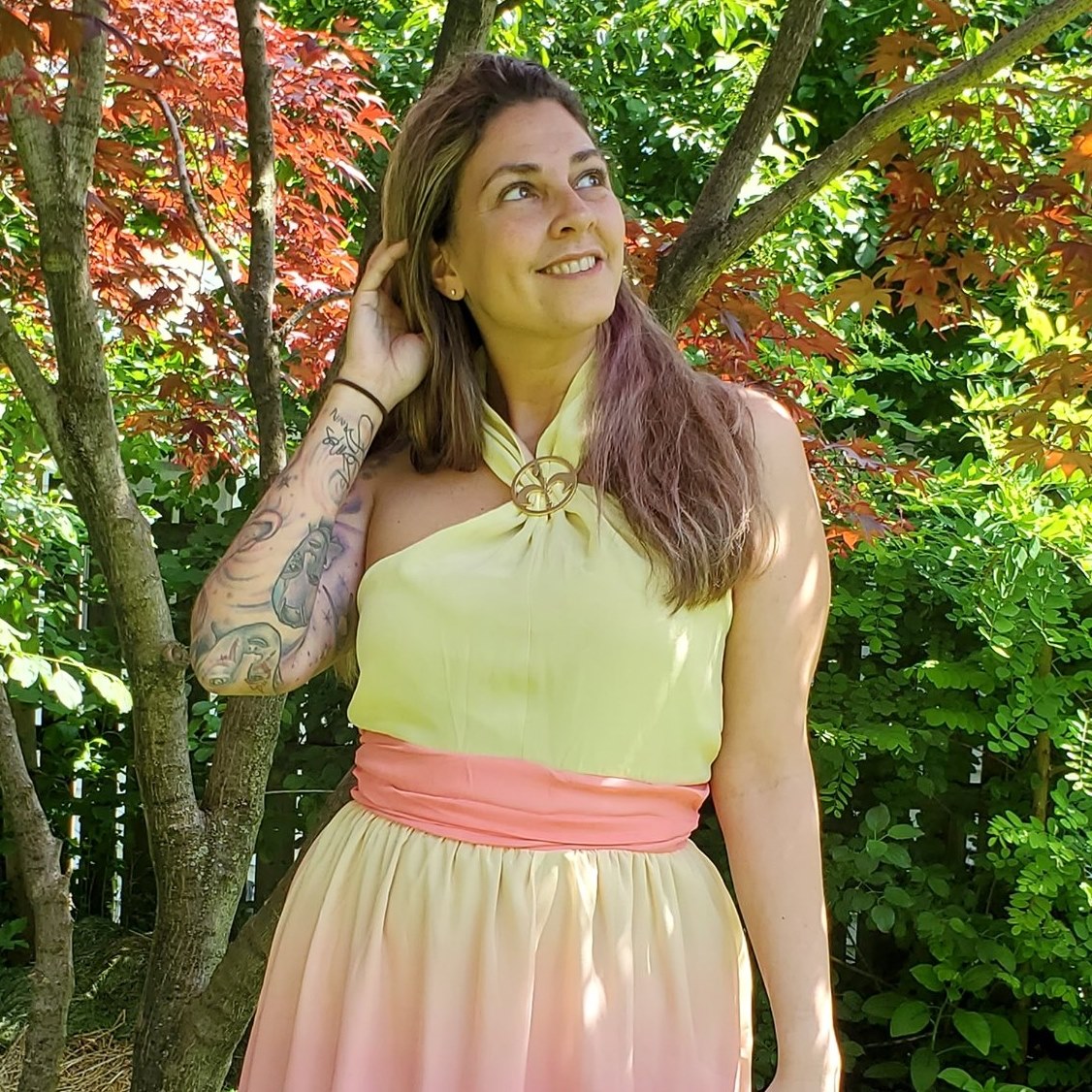 Tessa Smith is a Rotten Tomatoes Tomatometer-approved Film and TV Critic. She is also a Freelance Writer. Tessa has been in the Entertainment writing business for almost ten years and is a member of several Critics Associations including the Critics Choice Association, Hollywood Critics Association, and the Greater Western New York Film Critics Association.