This post contains affiliate links.
As you likely know by now, I have changed my way of eating to a Keto lifestyle. It has been about two months know and I feel better than ever. I knew going in to this that I would be spending nearly two weeks (12 days) at the most magical place on Earth, Walt Disney World.
Being Disney Vacation Club members allowed us to be able to escape this snowy, frigid, and downright depressing winter, and enjoy some fun in the sun. It is no secret that Disney is our favorite vacation spot – I mean, it is why we joined the DVC. But there are temptations everywhere for someone trying to cut out carbs – here is how I survived my extended Disney vacation on Keto!
Cheat A Little
Honestly, if I hadn't gone in to this vacation with the plan to cheat a little, I would have ended up binging on carbs. I told myself that I was going to eat a churro, a Mickey Mouse shaped pretzel, and enjoy a sweet or two. Getting to Disney with the mindset that I would MOSTLY stay eating Keto is what really helped me.
Sure, some days I went over my carbs and indulged on sugary treats, but for the most part, I stayed on my way of eating. And I am so proud of myself for that. If I had tried to be good from the start, I would have come home bloated and full of carbs!
Enjoy Casey's…Without The Bun!
Who doesn't love a good hotdog at Casey's? I know that for me, that is one of my favorite laces to eat at. Lucky for me, Keto is totally fine with hotdogs – just not the bun.
Sure it pained me a little to pay that much for a hotdog and toss half of it in the trash, but it kept me on track. Plus, it gave me an excuse to order the foot long!
Skip (or Limit) Breakfast
While I am a huge fan of the sticky bun for breakfast at Garden Grill, I only had a few bites (that was really hard!). If we had a breakfast booked, I chose to eat a lot of eggs and bacon (most places have an omelette station that is to DIE for!). Although, I did enjoy breads on occasion – I couldn't pass up those biscuits and gravy at Crystal Palace!
Any day that we did not have a breakfast meal already booked, I just skipped breakfast. I had a few cups of coffee and headed out to the parks, making lunch my first meal of the day. This was pretty easy for me considering I haven't been eating breakfast for two months now. In fact, the mornings that I did eat breakfast, I was pretty full and able to skip lunch easily, so it all evened out.
Extra Veggies For Sides
While the steak fries at Be Our Guest are to die for, they are also full of carbs. We planned three (yes, three…) meals at Be Our Guest during our stay there. The first time, I got those fries, but after that I substituted them for something with a lot less carbs – extra green beans.
Disney will let you substitute sides at just about any restaurant you eat at – quick service or sit down. I opted for a lot of salads and no to low carb sides like Keto approved veggies.
Drink Lots of Water
This was an easy one. It is pretty hot and humid in Florida, even in February, so this was not challenging at all. I did not have much soda at all (just a couple of Sprites when it was really hot and I wanted something refreshing).
I also indulged on a couple LeFou's Brews (and lattes!) – but shared them with family so I was not drinking a whole one at once. Drinking a lot of water helped to keep me full and cut back on cravings.
My Weight Change
I somehow managed to arrive home with only gaining 7 pounds. When I left home for Disney I weighed 155 (my first goal!), and when I arrived home (12 days later mind you!), I weighed 162. That being said, I was back down to 155 within one week of being home and going back to a strict Keto diet.
Overall, I am totally happy with how well I stuck to a healthy way of eating while there. Again, allowing myself those cheats and treats every so often was my saving grace. I could have been better and more strict, but you only live once – right?
Do you have a hard time sticking to healthy eating while on vacation?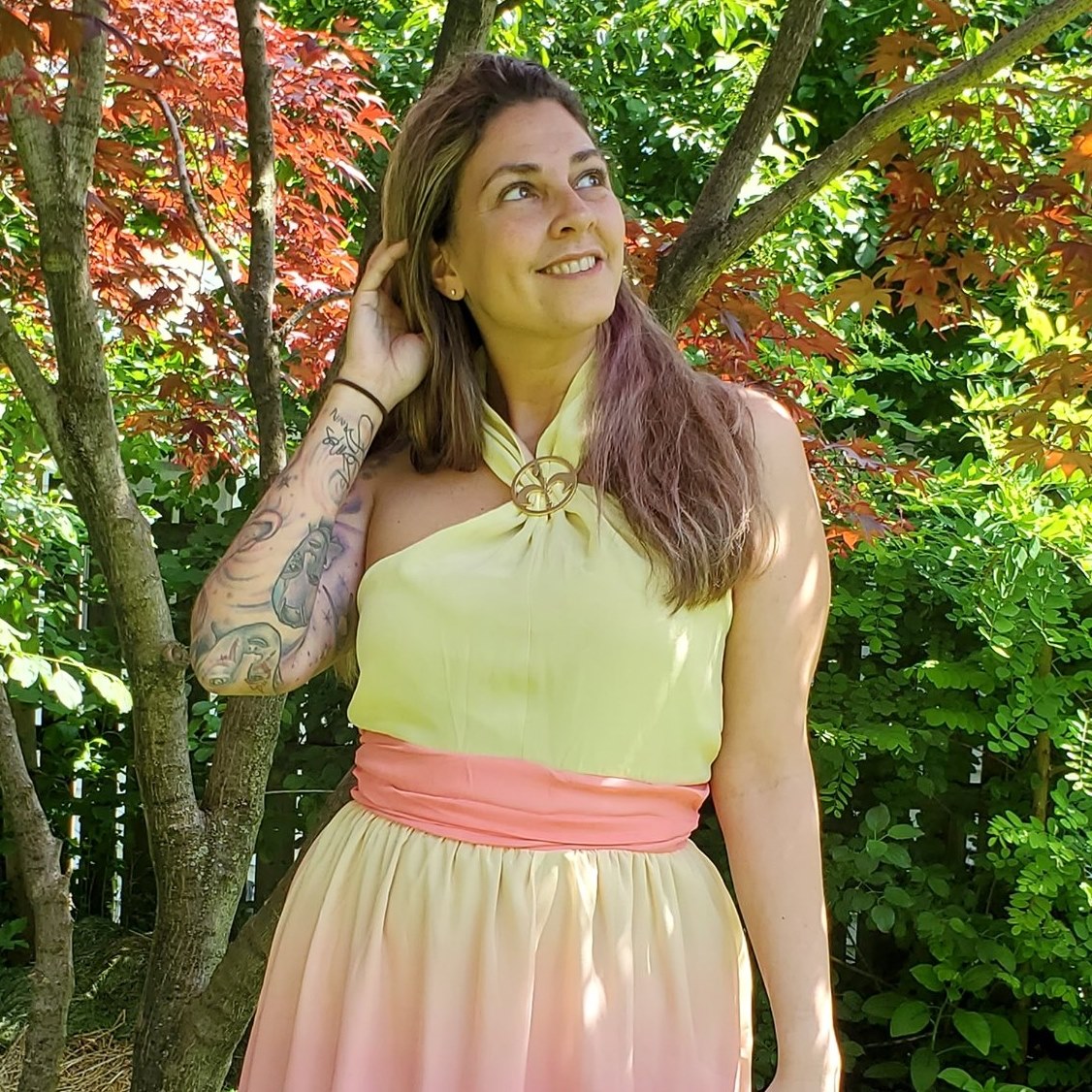 Tessa Smith is a Rotten Tomatoes Tomatometer-approved Film and TV Critic. She is also a Freelance Writer. Tessa has been in the Entertainment writing business for almost ten years and is a member of several Critics Associations including the Hollywood Critics Association and the Greater Western New York Film Critics Association.