This adventure was sponsored by Kia, however all opinions expressed are 100% my own.
When Kia asked me to take a California road trip in their brand new 2018 Kia Niro Plug-In Hybrid for a couple of days, I didn't even have to think about it. The icing on the cake? I would be doing it with one of my best friends – Shelley from A Magical Mess. I have known her for a few years now and can honestly say she is one of my favorite humans on the face of the Earth. She is also just like me – Type A personality. So of course we had multiple documents detailing what we wanted to do with our trip before we even left our homes. But it wasn't until the morning of our trip that we came up with our full theme – Pineapples, Puppies, & Superheroes.
Pineapples
If you know anything about Shelley, you know she has a love of Pineapples. Well, whatever is more than love. That is what she has. Unfortunately we couldn't find any Pineapple Farms in California along our route, but it wasn't for lack of trying. So instead, we decided to spread happiness in the form of pineapples along our way. Our first stop was a grocery store to purchase 10 pineapples. We wrote encouraging notes (along with #PineappleTrail and #NiroRoadTrip) and attached them to each pineapple.
The Kia Niro Plug-In Hybrid has a huge backseat so we buckled all our pineapples in safely and took off! We were sure to leave one at all of our stops along the way to bring a little bit of happiness to those who would find them. It made us smile to see people using the hashtags on social media and knowing we brought joy to some lives. We even caught someone in the act of taking a photo of one of our pineapples!
We came across the PERFECT place – the Pineapple Hill Saloon and Grill. This saloon was incredible. All of the decor was pineapple related. I mean, you should have seen their lamps! They even had a lovely saying on their chalkboard "Be a Pineapple. Stand Tall, Wear a crown, and be sweet on the inside." I have heard this saying before, but really love it! Seeing it was a great way to kick off our road trip around California. Shelley and I, we want to be like pineapples.
Puppies
The one plan that we had made that we knew was going to happen no matter what – was helping out some shelter animals. Shelley and I both strongly believe that every animal deserves a loving home. We popped in to the Salinas Animal Services building during our trip and visited with some of the dogs and cats there. Of course, we gave them some cuddles (and totally fell in love with them). We decided to donate $500 of our road trip money to cover the adoption fees of some of the animals so that they could find their furever home. We nicknamed three of the dogs – Kia, Niro, and Stinger.
While on our adventure through #California, @MagicalSiblings & I were lucky enough to be able to do something amazing and help out some shelter animals! We covered the adoption fees for 5 animals, and named these dogs Kia, Niro, & Stinger! #NiroRoadTrip #KiaPartner #StingerisHere pic.twitter.com/SqdcybNiBZ

— Tessa Smith – Mama's Geeky (@MamasGeeky) December 16, 2017
Stinger was my rambunctious little girl and I really wish I could have brought her home. It broke my heart to put her back inside her cage when we had to leave. Not to mention the fact that she did NOT want to go back in, and was looking at me with the biggest puppy dog eyes I have ever seen.
This facility is truly amazing, but lacking the man power that they need. They are understaffed and overworked. If you are local to them, please stop in and donate some of your time to play these incredible animals. In fact, check your local animal shelter, as I am sure they could use some help too. Besides, animal cuddles are the perfect therapy for anyone.
Along the way, we also decided to stop at the beaches in San Simeon and see the elephant seals. This fit our theme because baby seal are called pups. What an incredible site to see! These beasts are gorgeous – and to see them in person was breathtaking. The males were HUGE and the mommies cuddling the babies was totally adorable. I wish we could have gone down to hang out with them, but we watched them from afar. There was even a box where you could donate cash to help the Friends of the Seals and we left some money in there for them.
https://www.instagram.com/p/Bc8QPrsluRs/?taken-by=mamasgeeky
Superheroes
As you likely know about me by now, I kind of love comic books. I started reading them when I was a young girl and never looked back. When traveling, I try to always stop in at a local comic shop, grab a couple of books, and check out what they have to offer. So we stopped in at Comics Toons 'N' Toys in Tustin, CA. While there, we saw several customers come in and out and I could tell this was a place where local readers come to hang out and see friends. We left one of our pineapples there and bought a few books. Their shop is pretty amazing – and I highly suggest checking it out if you are ever in the area.
As if by design, as we left the comic shop, we saw a group of firefighters having lunch. We asked these real life superheroes if we could get a photo with them. They were super nice and said of course. Sometimes you need to just stop and focus on the real people that put their lives at risk constantly for the rest of us. They are the real superheroes.
Road Trip Highlights
This road trip with one of my best friends was so much fun. Yes, we were trying to get all of our plans fulfilled because that is the type of people we are, but we had a blast! We stopped at a few charging stations along the way that we found thanks to ChargePoint to keep us chugging along. ChargePoint is a super easy app to use that will show you where all of the charging stations near you are! You can even use it to map out chargers along your route in advance, which is what I would recommend (I can't believe two planners didn't think of that ahead of time!). The Kia Niro PHEV charges fully in just two hours, so plug it in as you shop or eat and it should be mostly charged (if not fully) by the time you get back to it.
No road trip is complete without blaring music and singing along! We put those Harman Kardon speakers to good use as we listened (and sang along to) 90s music. We did suddenly realize just how dirty some of these songs we used to sing when we were younger are – thanks to the crystal clear sounds of HK.
Not to mention, we were uber comfortable the entire trip – even spending many consecutive hours in the car. Not once did we need to stop and stretch out our legs – which I normally have to do on a long road trip. The Kia Niro is hands down one of my favorite vehicles.
Probably the funniest part of the trip came when Shelley nearly killed me. Yes, it is true. She nearly killed me. Someone flashed their lights at us and she thought that meant our high beams were on (they weren't) and in the process of frantically trying to turn them off (super late at night, as we were exhausted, on a winding mountain road) she turned off the headlights. Yup, we were sitting in pitch dark! Apparently my reaction wasn't all too urgent and Shelley started cracking up. Then I followed suit. Basically we laughed until we cried for a full 20 minutes and then realized we must stop for the night. We ended up staying in Pismo Beach at a lovely seaside resort, and woke up to the waves crashing. So serene and perfect. The best part? They had a charging station for our Niro Plug-In!
Be sure to read Shelley's post to learn more about our trip and how Zebras fit into this story – yes, Zebras!
Go test drive a Kia Niro Plug-in Hybrid at your local dealership! It is the PERFECT road trip vehicle – a weekend warrior!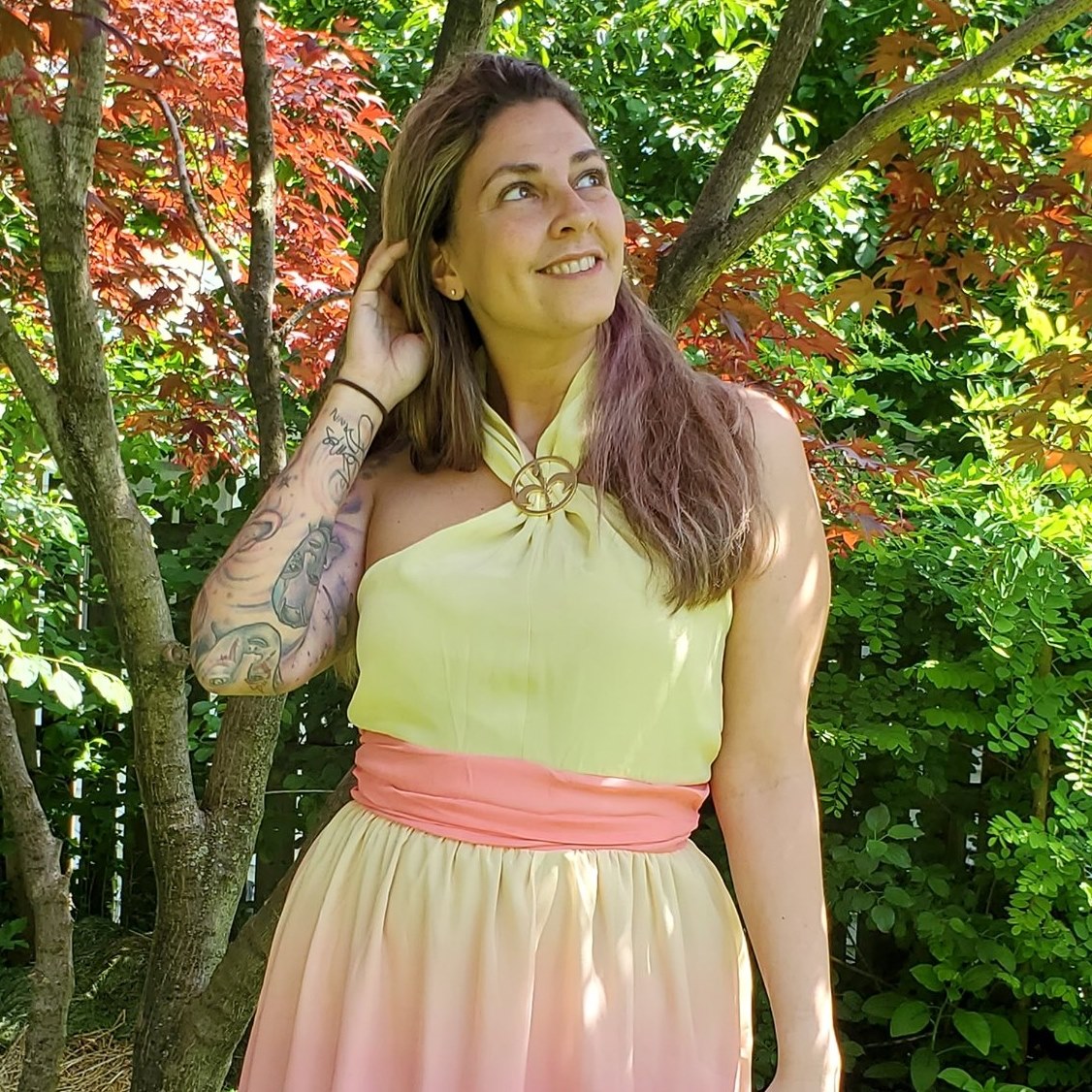 Tessa Smith is a Rotten Tomatoes Tomatometer-approved Film and TV Critic. She is also a Freelance Writer. Tessa has been in the Entertainment writing business for almost ten years and is a member of several Critics Associations including the Hollywood Critics Association and the Greater Western New York Film Critics Association.