Thanks to GameStop and SpinMaster for sending me some of the items featured in this guide. All opinions expressed are 100% my own.
With the latest film, The Last Jedi, hitting theaters, Star Wars is on everyone's minds. We ALL have at least one mega Star Wars fan on our shopping list this year, and if you are like me, you might be one of them. There are so many Star Wars items out there, that it can be difficult to weed out the must haves for huge fans. Don't worry though, GameStop has you covered. With a huge selection of toys, games and even kitchen gear, you can make your Star Wars fan a VERY happy Jedi this Christmas!
But that's not all. GameStop wants to help you save as well. From December 10-16, they are making your Star Wars shopping spree even sweeter with a special sale! Save up to $30 on select games AND when you buy one of these games, get 20% on ANY collectible (toy, figure, gadget, housewares, or apparel). For example, buy Star Wars Battlefront II (which is a MUST-HAVE for Star Wars lovers) and save $45 on the Star Wars: The Last Jedi Hero Droid BB-8 – or save almost $20 on the Mandalorian Nerf Blaster, which is a GameStop exclusive!
Games included in the offer are:
NBA 2K18
Overwatch
Destiny 2
Call of Duty WWII
Grand Theft Auto V
Another fun deal going on it GameStop's Stuff n' Save Grab Bag! Snag a GameStop bag for just $1.99, stuff it full of collectibles, and get 25% everything you can fit – including items already on sale or clearance! It is the size of a reusable grocery store bag so I bet you can fit a lot of awesome in there! For those of you that don't know a lot about Star Wars (blasphemy!), I have created a list of some must have gifts for you. This way, you know what the ultimate Star Wars fan is looking for. Trust me, any fan would FLIP to find any of these under their tree!
---
Star Wars: The Last Jedi Hero Droid BB-8
This interactive droid stands at a lifelike scale of 16 inches tall (19 inches with antenna)! It moves smoothly and is capable of realistic interactions – just like in the film! Set Hero Droid BB-8 to Follow Me mode and it will roll beside you just as loyally as it would follow Rey or Poe! With voice recognition and remote control capabilities, it is fully interactive and ready to spin into action. This Star Wars RC droid has authentic lights and sounds, plus film-accurate aesthetics, making it perfect for fans of all ages. Hero Droid BB-8 brings to life the amazing hero from Star Wars: The Last Jedi! Now you can re-create your favorite scenes from the movie or embark on new exploits with this RC droid by your side! Take home Hero Droid BB-8 from Spin Master and roll into adventure!
---
Star Wars Monopoly
It's the Fast-Dealing Property Trading Game taken to a galaxy far, far away! Celebrate the 40th anniversary of the original Star Wars movie with this special edition of the Monopoly game. Players can relive the story of Star Wars: A New Hope as they travel around the board. Collect memorable scenes and iconic ships inspired by the 1977 movie. Strengthen power and influence over opponents by building Fleets and Bases. Force and Smuggler's Cargo cards shape players' destinies in this exciting game. The only player left after everyone else has gone bankrupt wins! On sale for only $21!
---
NERF Mandalorian Blaster and Face Mask
Gear up like a Mandalorian warrior with this Nerf Rival Apollo XV-700 blaster and face mask! Boba Fett is my family's favorite bounty hunter so this is easily a must have for us! Talk about cool! This set is inspired by the new Star Wars: Battlefront II video game and available exclusively at GameStop.
---
Porg Electronic Plush
Jedi Knights, Sith Lords, Stormtroopers, X-Wings, Star Destroyers, AT-AT Walkers, droids, Wookiees, Rebel heroes, and more! Discover the exciting stories of good versus evil in a galaxy far, far away with the Star Wars: The Last Jedi Electronic Porg Plush. Small, flat-muzzled avians that flock about the rocks and roost in the cliffs of Luke Skywalker's secluded island, porgs are inquisitive creatures. Imagine the porgs scuttling around their island home and spying on Jedi Master Luke Skywalker with this waving, wadding, flapping, chattering Porg plush! This soft plush creature waves and flap its arms, moves forward and turns, and includes porg sound effects – tweeting, chirping, and more! Inspired by the memorable porgs from Star Wars: The Last Jedi, the Porg plush is a perfect addition to any Star Wars collection. May the Force be with you!
---
Star Wars: The Black Series – Battlefront II Inferno Squadron Agent Figure
In the wake of the Death Star's destruction, the Empire created the Inferno Squad to ensure that Imperial secrets would remain safe. Pretend to fend off the REBELLION with this STAR WARS: THE BLACK SERIES 6-INCH INFERNO SQUADRON PILOT Figure from the all-new Star Wars: Battlefront II video game. Figure is available exclusively at GameStop!
---
Death Star Waffle Maker
COME TO THE DARK SIDE; WE HAVE WAFFLES. The Death Star Waffle Maker is perfect for all your evil waffle needs. This Death Star, a ThinkGeek creation and exclusive, produces a 7″ diameter round waffle with two sections. My girls love destroying the Death Star over and over every morning – and you will too!
---
Star Wars Funko Pops
Who doesn't love collecting Funko POPs? I admit, I am quite addicted. There are TONS of Star Wars ones out there. From The Force Awakens, to Rogue One, and even The Last Jedi – at least 30 to collect, probably much more!
---
Star Wars Trivial Pursuit
This Star Wars the Black Series edition of the Trivial Pursuit game gives players a chance to imagine that they are Jedi Masters of trivia! In this edition, players can recall favorite movie moments from the entire Star Wars saga including Star Wars: The Force Awakens. The game includes 1,800 questions in 6 Star Wars themed categories: The Cantina, The Force, Heroes, Villains and Scoundrels, The Saga, A Galaxy Far, Far Away, and Hyperspace. Players choose their allegiance and move around the board with a Jedi, Rebel Alliance, First Order, or Galactic Empire sculpted mover. The first player to collect all 6 wedges and answer the final question correctly wins.
---
Star Wars TIE Pilot Bust
Imperial pilots relied on lightning-quick reflexes and fearlessness to survive tours of duty against the Empire's enemies, as TIE fighters were lightly armored and lacked shields. Only the very best pilots earned their wings as fighter aces. Depicted as they appear in Star Wars Episode IV: A New Hope, the Gentle Giant Ltd. 1:6 scale TIE Fighter Pilot Classic Bust combines the timeless aesthetics of sculpture from Greek and Roman antiquity, with one of popular cultures most recognizable characters. Only at GameStop.
---
Star Wars Wampa Cave Snow Globe
We're going to be honest here: we squeed when we first unboxed this product. Our excitement might have drawn other employees over to look. There are SO many little details. "Oh look! Luke's lightsaber is in the snow!" "I love how the ice of the cave starts on the inside of the globe and continues outside it." "OMG. THERE'S A DEAD TAUNTAUN ON THE SIDE." A Hoth snow globe just makes sense. And this Star Wars Wampa Cave Snow Globe created by ThinkGeek's team is magnificent. It perfectly captures the tense atmosphere of the cave scene while still being a flippin' snow globe. Watch the snow gently settle around Luke in what looks like a hopeless situation. And the Tauntaun isn't gory so it's appropriate for all ages. Stick it behind your little holiday village diorama as a reminder to the elves and reindeer not to wander out alone.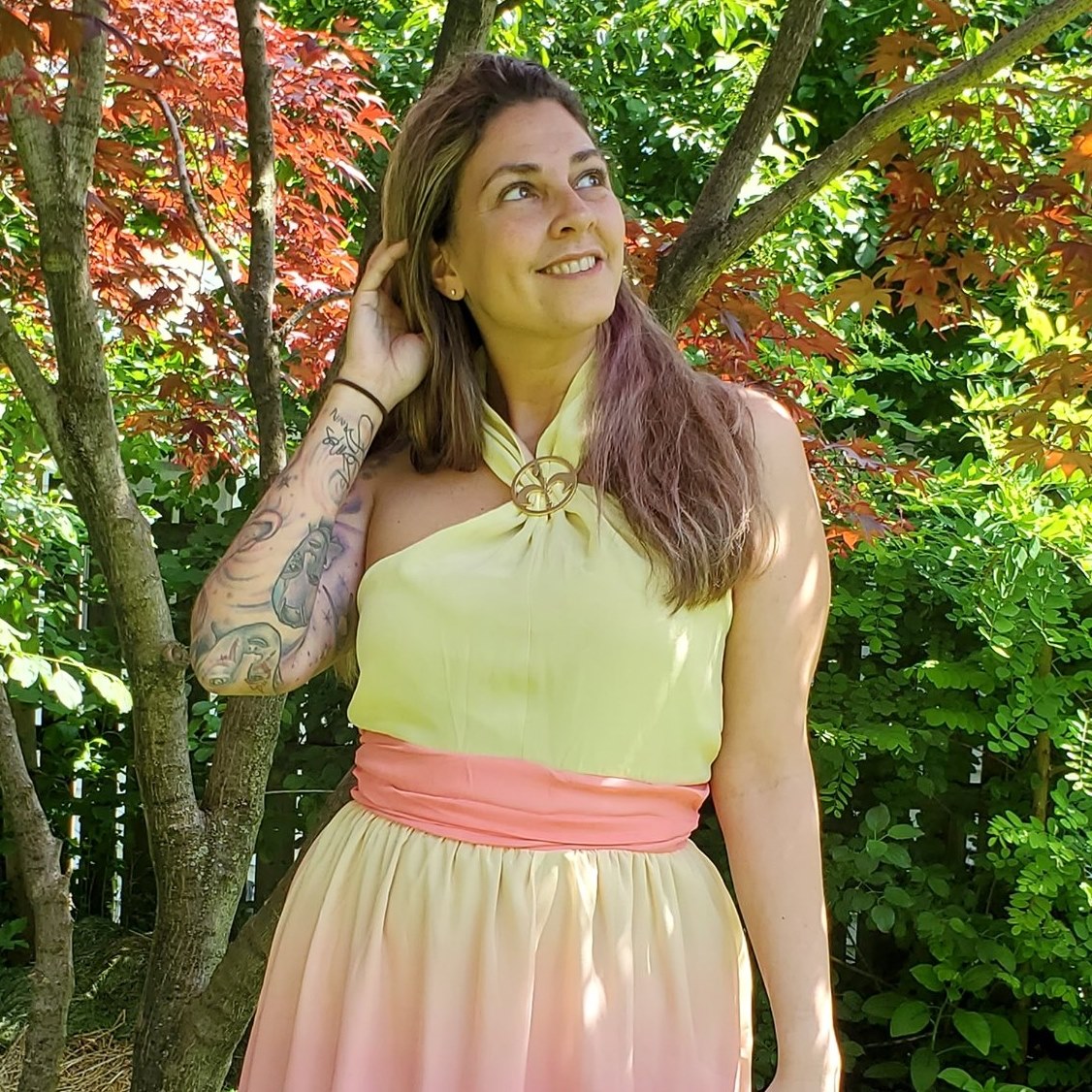 Tessa Smith is a Rotten Tomatoes Tomatometer-approved Film and TV Critic. She is also a Freelance Writer. Tessa has been in the Entertainment writing business for almost ten years and is a member of several Critics Associations including the Critics Choice Association, Hollywood Critics Association, and the Greater Western New York Film Critics Association.