One of the best things about Mickey's Not So Scary Halloween Party at Walt Disney World is the exclusive character meet and greets. During this party, there are many villains and characters that this is the only time you can see them. We went in 2015 and there were some pretty amazing characters there – so we have been dying to go back. When our August 2017 Disney World plans allowed us to attend MNSSHP, we were so excited. We couldn't wait to find out who we would bump in to!
Full List of Meet and Greets
There are many meet and greets during the 2017 Mickey's Not So Scary Halloween Party. It is virtually impossible to do all of them, but here is the full list and where to find them:
Main Street, U.S.A.
Liberty Square
Jack Skellington and Sally
Fantasyland
Seven Dwarfs
Winnie the Pooh, Piglet, Eeyore, Tigger (in Halloween costumes)
Alice in Wonderland & the Mad Hatter
The Queen of Hearts, Tweedle Dee, & Tweedle Dum
Cruella DeVil
Minnie Mouse (in Halloween Costume)
Mickey Mouse (in Halloween Costume)
Donald Duck (in Halloween Costume)
Daisy Duck (in Halloween Costume)
Goofy (in Halloween Costume)
Cinderella
Princess Elena
Princess Tiana
Rapunzel
Ariel (with legs) and Prince Eric
Belle (in blue dress) & Gaston
Adventureland
Moana
Tarzan, Jane, & Terk
Jasmine & Genie
Aladdin & Abu
Jafar
Tomorrowland
As much as it pained us to do so, we opted to skip some of our favorite meet and greets this time around. We had already met Jack Skellington & Sally, the Seven Dwarfs, and Moana. Since their lines were each over 3 hours, we figured we would see some other characters that we had never seen before. These were our choices:
Jafar
We had previously met Jafar at the 2015 MNSSHP, but his line was short enough that we hoped in it at the start of the night. He was a ton of fun – we joked that if he got out of hand, the girls had magic wands so they could put him in his place!
Goofy (in Halloween Costume)
Goofy is one of our favorite Disney characters. He is always a really fun meet and greet. For Halloween, he was a pirate! We talked with him about our recent Disney Cruise – and how we can't wait to sail with him again!
Daisy Duck (in Halloween Costume)
If you were lucky enough – you just might catch her alongside Donald Duck in his costume. Unfortunately, we were not some of the lucky ones but we did see Donald Duck dressed as a pumpkin when we were in our next character line.
Minnie Mouse (in Halloween Costume)
Every so often, Mickey Mouse (in Halloween Costume) would come out to join Minnie Mouse. As far as I could tell, there was no rhyme or reason to when this would happen. Minnie was super sweet, as always, and we just loved seeing her dressed as a witch!
Cruella DeVil
Cruella is a meet and greet we have been waiting forever to get to do. In 2015 she was a bit late coming out and her line was INSANE so we just could not make it work. This time we waited about 45 minutes and it was super worth it! My daughters talked with her about our puppies at home – and she offered to come by and bring them some treats. They were excited, but I don't think it is something we should allow her to do!
The Queen of Hearts, Tweedle Dee, & Tweedle Dum
Our last meet and greet of the night was The Queen of Hearts, Tweedle Dee, and Tweedle Dum. We were all so excited because immediately Tweedle Dee knew exactly who our girls were for Halloween. Star Vs. The Forces of Evil is a lesser known DisneyXD show, which made their costumes a bit obscure. Not many people knew who they were. So when Tweedle Dee started asking about the wands – we pulled them out of our stroller to show him. It seemed like he was VERY excited about it, which made the girls very happy. Tweedle Dee & Tweedle Dum even each grabbed a wand and had a little battle.
Hopefuls
We had hoped to get Winnie the Pooh, Piglet, Eeyore, & Tigger in their Halloween costumes as well, but their line was very long as we were heading out for the night. Winnie the Pooh was a bee, Piglet was a butterfly, Eeyore was a clown, and Tigger was a Pirate. These are some of our favorite characters, but at least we had a yummy Crystal Palace breakfast with them the next morning.
We were also hoping to see Genie and Abu. In order to meet them, you stand in a line where they rotate between Aladdin & Abu and Jasmine & Genie. Every half hour they swap out, so you don't know for sure who you will be meeting when you get in line. The next MNSSHP we make it to, these will be a must do for us! Hopefully we will be able to get in line twice, and meet both Genie and Abu!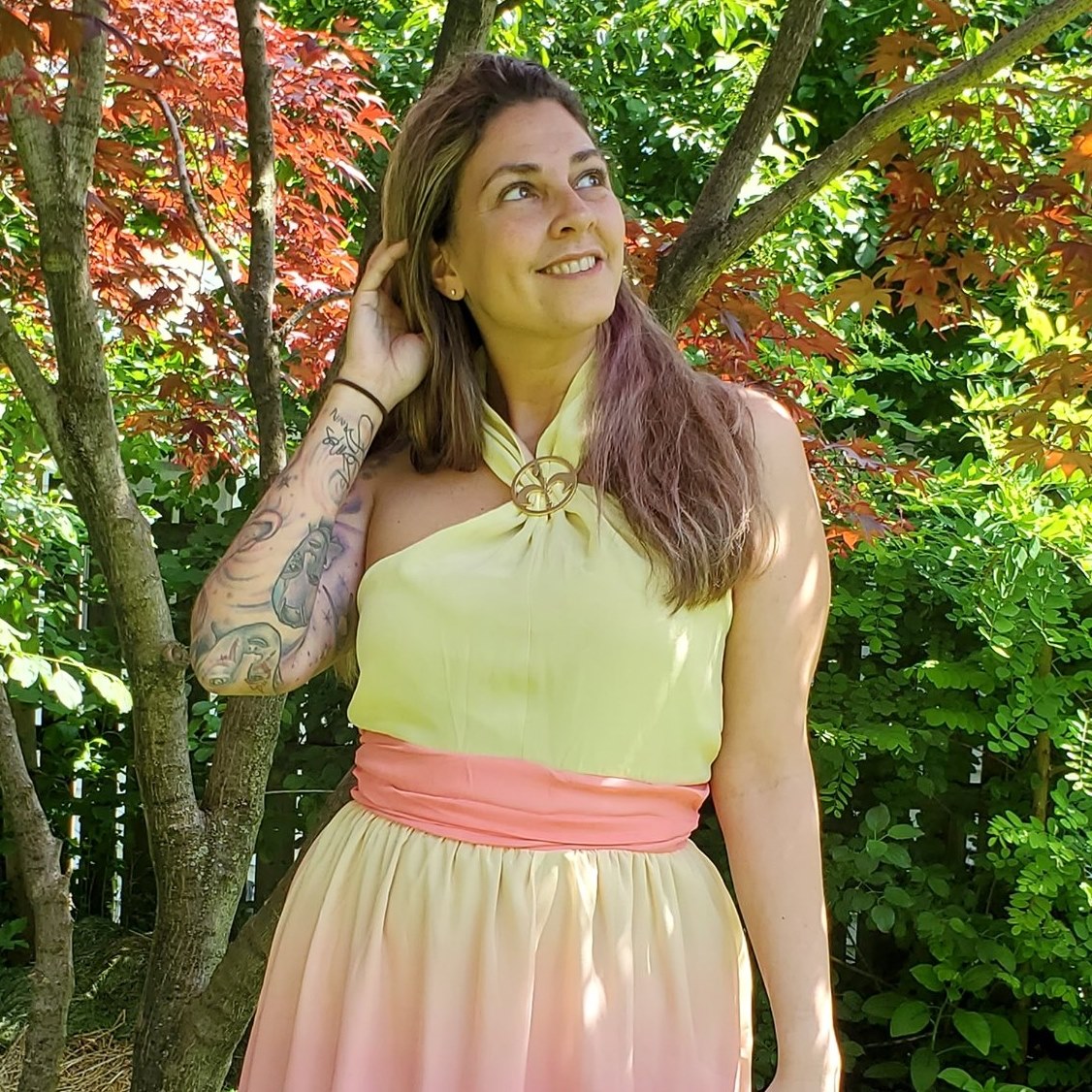 Tessa Smith is a Rotten Tomatoes Tomatometer-approved Film and TV Critic. She is also a Freelance Writer. Tessa has been in the Entertainment writing business for almost ten years and is a member of several Critics Associations including the Hollywood Critics Association and the Greater Western New York Film Critics Association.