This post contains affiliate links.
My oldest daughter is big in to trading card games and she is only (almost) 6 years old. Because of this, Yu-Gi-Oh has quickly become one of her favorite shows to watch. She has quite the collection of cards and is actually really good at the game. There is nothing like getting to watch your favorite characters and creatures come to life on the TV though. That is why she was super thrilled to get an advance copy of Yu-Gi-Oh: The Dark Side of Dimensions.
As a massive fan of the franchise, I can tell you that my daughter was very impressed. The rest of my family, myself included, likes Yu-Gi-Oh as well, but our daughter is the expert. She is one of those fans that needs everything to be perfect, in order to enjoy it. Yes, we have taught her well – she can already tell when there are plot holes in something. So if she likes it, you know it is good. Thanks to her, I can say with confidence that this is a movie any true Yu-Gi-Oh fan will enjoy! And hey, even if you don't know much about it, I can tell you it is entertaining and likely to keep your attention through the whole thing.
About The Dark Side of Dimensions
The iconic anime franchise with a worldwide fan base returns when Yu-Gi-Oh!: The Dark Side of Dimensions arrives on Digital HD June 13 and on Blu-ray (plus Digital HD) and DVD June 27 from Anchor Bay Entertainment. The film celebrates the 20th anniversary of the global phenomenon, which remains one of the top trading-card games in the world. In this installment, Yugi Muto and his friends reunite to battle their enemies in an exhilarating fight that transcends time and space.
The stakes have never been higher; the rivalries never as fierce; the risks never so great. One wrong move, one card short, and it's "game over" for good. A decade in the making, Yu-Gi-Oh!: The Dark Side of Dimensions features new designs and an all-new story from the original creator of the global phenomenon, Kazuki Takahashi. His masterful tale features anime's most beloved characters in their long-awaited return: Yugi Muto, Seto Kaiba, and their faithful friends Joey Wheeler, Tristan Taylor, Téa Gardner, and Bakura.
Special Features
"Show Us Your Cards" Featurette
"Dan Interview" Featurette
"Eric Interview" Featurette
"Cast's Favorite Moments" Featurette
Oh, and did I mention that it even comes with an exclusive Yu-Gi-Oh Trading Card? That alone made my daughter extremely happy (I am talking jumping up and down happy). Grab your copy today, you won't regret it!
YU-GI-OH: The Dark Side of Dimensions Comes Home 6/27!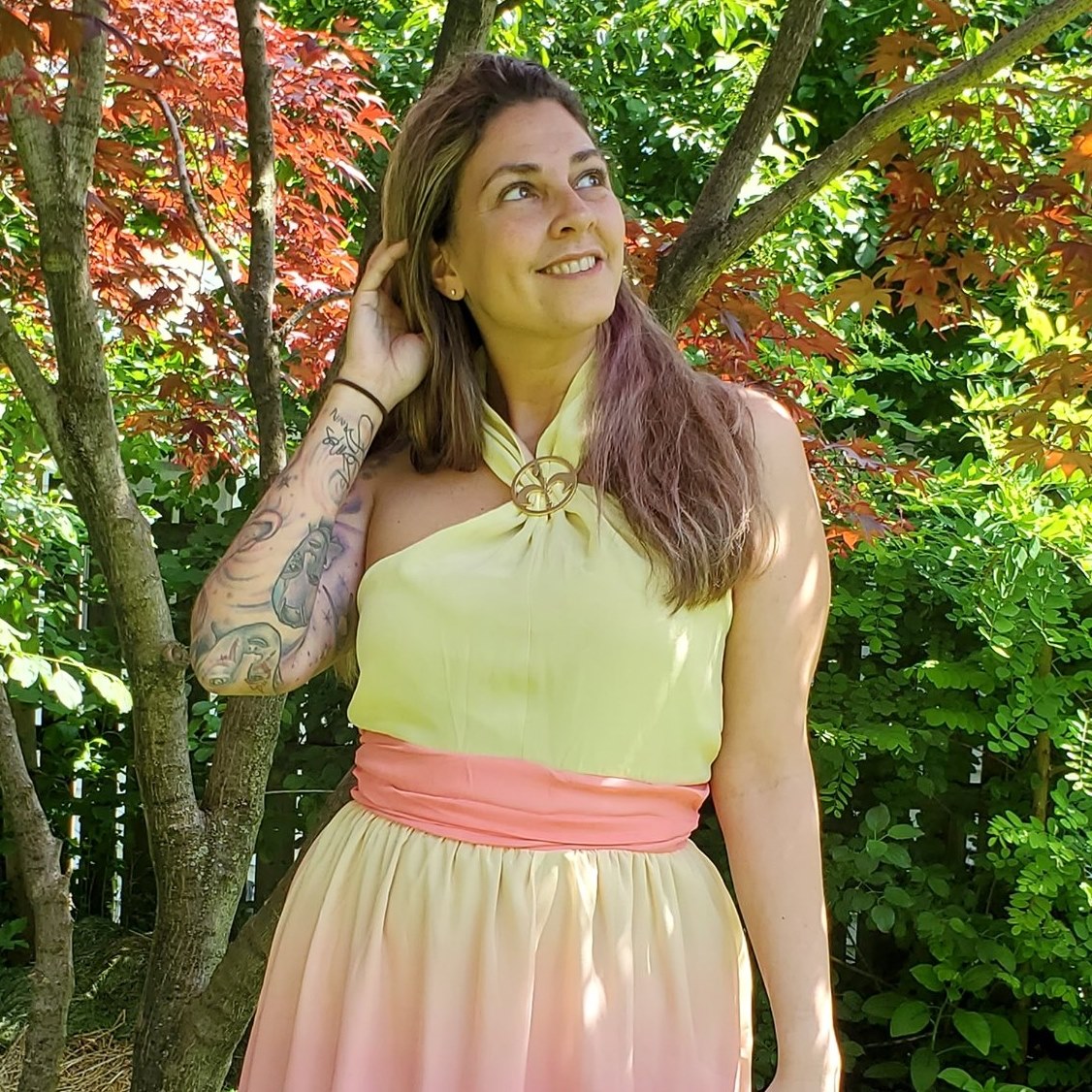 Tessa Smith is a Rotten Tomatoes Tomatometer-approved Film and TV Critic. She is also a Freelance Writer. Tessa has been in the Entertainment writing business for almost ten years and is a member of several Critics Associations including the Critics Choice Association, Hollywood Critics Association, and the Greater Western New York Film Critics Association.