I am so excited to let you all know that I will be heading to Los Angeles from Tuesday, April 18th – Friday, April 21st for another amazing press trip! This one is filled with Marvel, Disney, DisneyNature, and ABC events! Myself and 24 other bloggers will be bringing you exclusive photos, interviews, and more while there so be sure to follow along. Trust me, you don't want to miss any of this! We will be posting on Twitter, Facebook, Instagram (you can find a lot of my content using the multiple links in bio that I recently created!), Snapchat, and more using these hashtags:
#GotGVol2Event
#Descendants2Event
#RDMAEvent
#ABCTVEvent
#AmericanHousewife
#DownwardDog
#BornInChina
#DWTS
Guardians of the Galaxy, Volume 2
While in town, we will be screening Guardians of the Galaxy Volume 2! That isn't even the most exciting thing. We will be screening it AT THE HOLLYWOOD PREMIERE! Yup, we will be walking the red carpet and brushing elbows with the cast and other celebrities! I cannot wait! I have been dying to see this movie since, well, before I even saw the first one. The comic book series is one of my favorites and has been for years and years. I was lucky enough to visit the set and interview some of the cast (and Director James Gunn!) last year – read all about that here.
While in LA we will also get to attend the press junket where we will interview talent from the film! This list incredible guys, so brace yourself. Are you ready for this?
Chris Pratt ("Peter Quill / Star-Lord")
Zoe Saldana ("Gamora")
Dave Bautista ("Drax")
Kurt Russell ("Ego")
Michael Rooker ("Yondu") & Sean Gunn ("Kraglin") (paired)
Karen Gillan ("Nebula")
Pom Klementieff ("Mantis") & Elizabeth Debicki ("Ayesha") (paired)
Director James Gunn and Producer and President of Marvel Studios Kevin Feige (paired)
Let me know if you have any questions for any of them!
Synopsis
Set to the all-new sonic backdrop of Awesome Mixtape #2, Marvel Studios' Guardians of the Galaxy Vol. 2 continues the team's adventures as they traverse the outer reaches of the cosmos. The Guardians must fight to keep their newfound family together as they unravel the mystery of Peter Quill's true parentage. Old foes become new allies and fan-favorite characters from the classic comics will come to our heroes' aid as the Marvel Cinematic Universe continues to expand.
Guardians of the Galaxy Vol. 2 blasts into theaters on May 5, 2017!
Like GUARDIANS OF THE GALAXY VOL. 2 on Facebook: https://www.facebook.com/guardiansofthegalaxy/
Follow GUARDIANS OF THE GALAXY VOL. 2 on Twitter: https://twitter.com/Guardians
Follow Marvel on Instagram: https://www.instagram.com/guardiansofthegalaxy/
#GotGVol2 | #GotGVol2Event
Dancing With The Stars
I just started watching Dancing With The Stars on ABC this season – and I don't know why I waited so long to do it! Truth be told, I started watching is solely because of Nick Viall from The Bachelor. I adore him. Well I am sure glad I started watching because while in LA we will be taking a dance lesson led by Dancing with the Stars troupe members Brittany Cherry, Britt Stewart, Hayley Erbert, Brandon Armstrong and newest member Artur Adamski! I have absolutely no coordination but I am super excited about this because I know it will be a ton of fun!
The troupe is a group of immensely talented dancers who perform on every episode in special dance bits and as back-up dancers with the celebs & pros. They also sometimes sub in for an injured dance pro, as troupe member Alan Bersten is doing now for Maksim Chmerkovskiy – he's dancing with actress Heather Morris while Maks is healing from an injury.
Tune in to Dancing With The Stars Monday Nights at 8 EST on ABC!
Subscribe to DWTS on YouTube: https://www.youtube.com/user/ABCDWTS
Follow DWTS on Twitter: https://twitter.com/DancingABC
Follow DWTS on Instagram: https://www.instagram.com/dancingabc/
Follow Britt Stewart on Twitter: https://twitter.com/BrittBStewart
Follow Britt Stewart on Instagram: https://www.instagram.com/brittbenae/
Follow Brittany Cherry on Twitter: https://twitter.com/Dance10Brittany
Follow Brittany Cherry on Instagram: https://www.instagram.com/dance10brittany/
Follow Hayley Erbert on Instagram: https://www.instagram.com/hayley.erbert
Follow Brandon Armstrong on Twitter: https://twitter.com/brandonkstrong
Follow Brandon Armstrong on Instagram: https://www.instagram.com/brandon_armstrong94/
#DWTS | #ABCTVEvent

Born in China
While in town we will also be screening Disneynature's new film Born In China! I honestly have been really intrigued by this movie! I love watching Disneynature movies because I love animals – and I know my girls are dying to see it too. My youngest is very sensitive so I am glad I have to chance to watch it before she does just to make sure she can handle it. Either way, I alreayd know I will be watching this with my oldest daughter in theaters the weekend I get home! This movie looks so adorable, I just love Pandas!
Synopsis
Disneynature's "Born in China" ventures into the wilds of China, capturing intimate moments with three animal families: a doting panda bear mother who's guiding her growing baby as she begins to explore, a two-year-old golden snub-nosed monkey who feels displaced by his baby sister, and a mother snow leopard who faces the very real drama of raising her two cubs.
Born in China opens in theaters on Earth Day, April 21, 2017!
Like Disneynature on Facebook: Facebook.com/Disneynature
Follow Disneynature on Twitter: Twitter.com/Disneynature
Follow Disneynature on Tumbler: http://disneynature.tumblr.com/
Follow Disneynature on Instagram: http://instagram.com/disneynature
Visit the official BORN IN CHINA website: http://nature.disney.com/born-in-china
#BornInChina

Downward Dog
In LA, we will also be getting an exclusive sneak preview of the ABC Series Premiere for "Downward Dog"! This show looks really good. I am a dog lover (I have two pups of my own) so I think I will really enjoy this show! I have watched the trailer a few times and this show is sure to be hilarious! I am even more excited about this because our screening will be followed by a Q&A with Allison Tolman "Nan" and Samm Hodges (Co-Creator / Executive Producer AND the Voice of "Martin," the dog)!
Synopsis
Martin is the lonely, philosophical type. Martin is also a dog. That doesn't stop him from making observations on the life of his owner, struggling millennial, Nan, and the complexity of relationships in the 21st century. While both are waging their own battles concerning life in the modern age, a session at obedience school makes it clear to both of them that even at their lowest points, they might just be the best thing for each other. Executive producer Samm Hodges also provides the voice for Martin.
Special Sneak Peek airs May 17th at 9:30 EST!
Time Slot Premiere on May 23rd at 8 EST!
Like Downward Dog on Facebook: https://www.facebook.com/DownwardDogABC
Follow Downward Dog on Twitter: https://twitter.com/downwarddog_abc
#DownwardDog | #ABCTVEvent

American Housewife
I love American Housewife! It is one of my favorite comedies on TV right now. The more I watch it, the more I relate to Katie Otto – the perfectly imperfect wife and mom! This show is hilarious and every mom should watch it. If you watch already, then you know Katie Otto loves her "second breakfast" time with her pals after dropping her kids at school. While in L.A., I am so excited to tell you that I'll be enjoying a quintessential "Second Breakfast," Katie Otto-style! And as if things couldn't get better than that – afterwards I will be meeting and interviewing the "American Housewife" herself: Katy Mixon!
Synopsis
The wealthy town of Westport, Conn., is full of cookie-cutter mommies and their seemingly perfect offspring, but the members of the Otto family can't be counted among them. Confident housewife Katie Otto shares a home with her husband, Jeff, and their three children Taylor, Harrison and Anna-Kat, and while she loves them all dearly, she recognizes they probably aren't going to land themselves in a magazine spread anytime soon. The matriarch knows her family is beautifully flawed, and she's far from sorry.
American Housewife airs Tuesdays at 8:30/7:30c on ABC!
Like American Housewife on Facebook: https://www.facebook.com/AmericanHousewife
Follow American Housewife on Twitter: https://twitter.com/americanwifeabc
Follow American Housewife on Instagram: https://www.instagram.com/americanhousewifeabc/
#AmericanHousewife | #ABCTVEvent
Descendants 2
Descendants is one of my favorite movies to watch with my daughters! I have always had a soft spot for Disney villains so I just love all the Villain Kids! So I am beyond excited that Disney Channel will give me peek at key scenes from "Descendants 2," while I am in LA! And that is not all – some of the cast will be on hand for a very special Q&A session – check Twitter for that morning to find out who! WHAT! How awesome is that!
Synopsis
The story deepens in the music-driven sequel to the global smash hit "Descendants," as the teenage sons and daughters of Disney's most infamous villains – Mal, Evie, Carlos and Jay (also known as Villain Kids or VKs) – try to find their place in idyllic Auradon. When the pressure to be royally perfect becomes too much for Mal, she returns to her rotten roots on the Isle of the Lost where her archenemy Uma, the daughter of Ursula, has taken her spot as self-proclaimed queen of the run-down town. Uma, still resentful over not being selected by Ben to go to Auradon Prep with the other Villain Kids, stirs her pirate gang including Captain Hook's son Harry and Gaston's son Gil, to break the barrier between the Isle of the Lost and Auradon, and unleash all the villains imprisoned on the Isle, once and for all.
Coming to The Disney Channel Soon!
Follow Descendants on Twitter: https://twitter.com/descendants
Follow Descendants on Instagram: https://www.instagram.com/disneydescendants/
#Descendants2Event
2017 Radio Disney Music Awards
One last thing – we will also be celebrating the 2017 Radio Disney Music Awards, music's biggest event for families! We will be attending a special musical performance and Q&A about the fifth anniversary of the show! I must say this has me beyond excited as I love music. I am dying to find out more details!
About
The 2017 Radio Disney Music Awards take place on Saturday, April 29th at the Microsoft Theater in Los Angeles with performances by some of the biggest artists along with tomorrow's rising stars in music. The ceremony will be shown on Radio Disney and Disney Channel the following night on April 30, 2017 from 7:00-9:00 p.m.
https://www.youtube.com/watch?v=sWbcxZ_zIjg
Tune in April 30th at 7/6c on the Disney Channel!
Vote for your favorites here: http://partners.disney.com/rdma-vote
Visit the official website here: http://radio.disney.com/radio-disney-music-awards
#RDMAEvent

Follow me on Social Media so you don't miss all the exclusive content I will be sharing!
Instagram: https://www.instagram.com/mamasmith424/
Twitter: https://twitter.com/MarvelGoddess24
Facebook: https://www.facebook.com/MamaSmithReviews/
Snapchat: MamaSmiths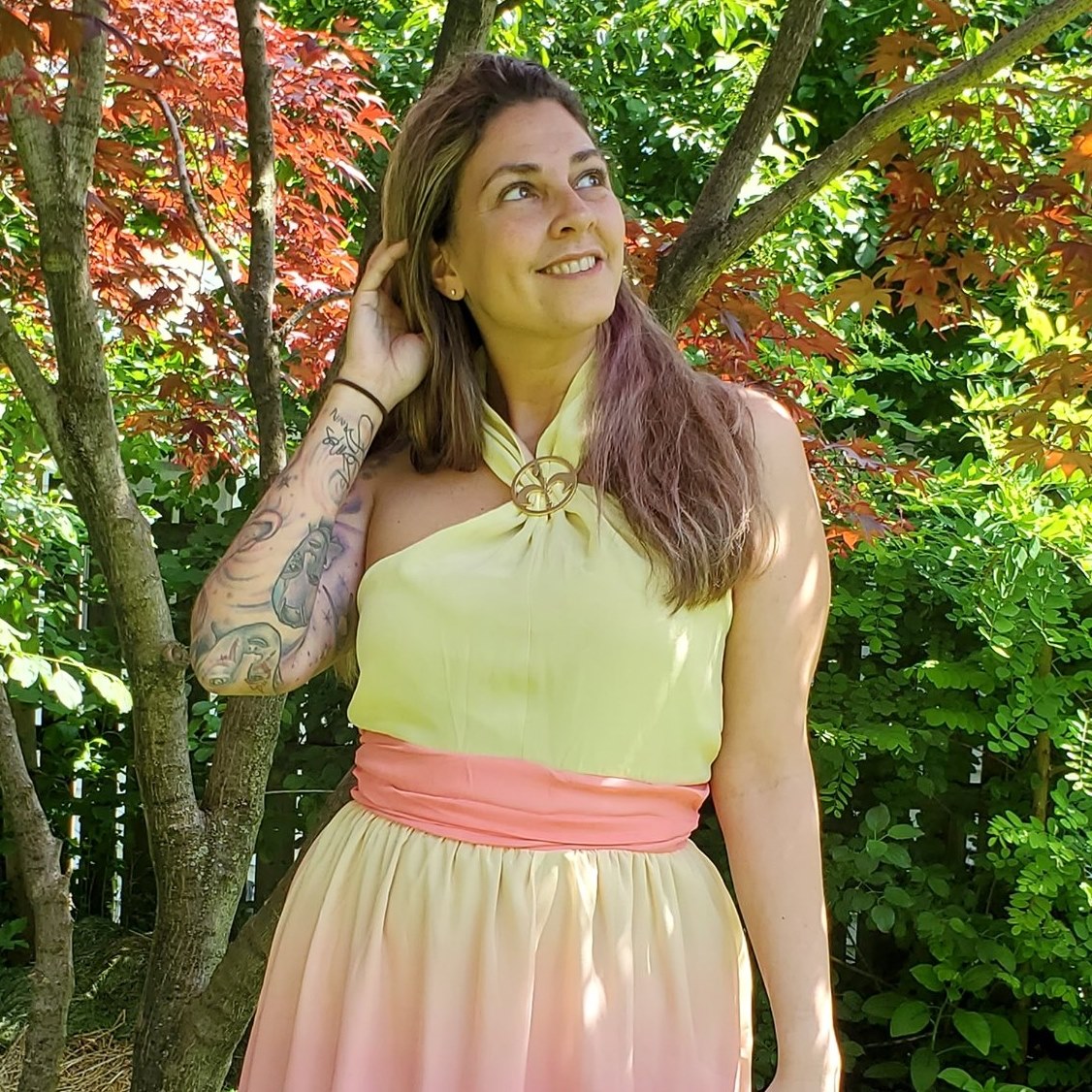 Tessa Smith is a Rotten Tomatoes Tomatometer-approved Film and TV Critic. She is also a Freelance Writer. Tessa has been in the Entertainment writing business for almost ten years and is a member of several Critics Associations including the Hollywood Critics Association and the Greater Western New York Film Critics Association.