While on board the Disney Dream last August, I learned all about Fish Extender groups. What exactly is a fish extender? Well, outside your room on the ship is a message holder – in most cases it's shaped like a fish (but can be a starfish or sea horse). This is there for Disney to place important communications to you, such as excursion tickets and notes from the Cruise staff. It is basically a mailbox for your room.
A Fish Extender (FE) it is something that you hang off the fish, much like a pocketed organizer. By hanging the Fish Extender off of the fish the Cast Members can still use it for its original purpose.
Once a cruise meet thread is up and running, someone in the group will offer to maintain the Fish Extender list. That person is the center point for all those who want to participate in the exchange. The list can be as simple as room number/number of guests/ages of kids or as involved as full names/room number/ages of guests/like & dislikes/allergies/favorite characters/etc.
Each person on the list will then bring a gift that they purchased or made for the other people on the list. There were only 10 staterooms on the list for my cruise, so it is not normally an overwhelming task to participate in. Plus, my kids LOVED getting (and giving!) gifts around the ship!
DIY Fish Extender
Even if you are not crafty, a Fish Extender is pretty easy to make. Follow these simple steps and you can't go wrong!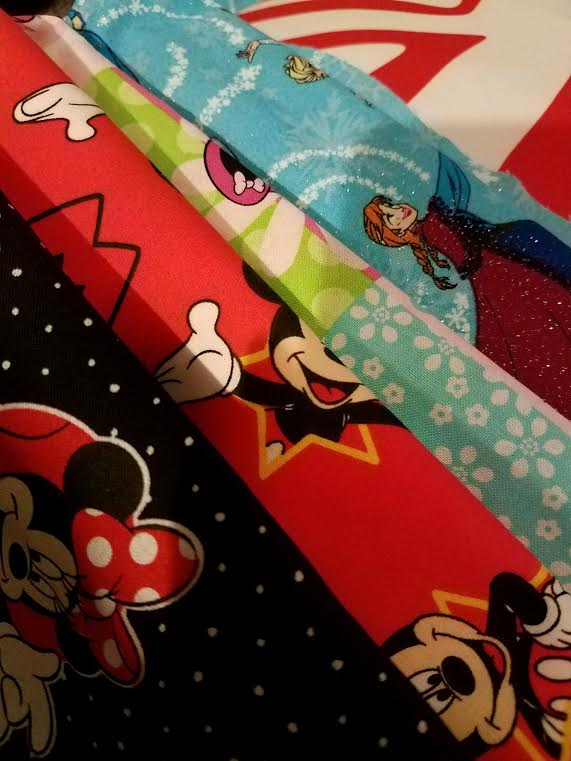 Find some fabric that you like – it doesn't have to be Disney themed, but isn't that more fun?
Cut the fabric you will use for the pockets into 10 x 12 rectangles.
Fold over all 4 edges about 1/2 an inch and sew, making the edges nice, clean, and straight.
Cut the fabric for the back, allowing about 2 inches between pockets.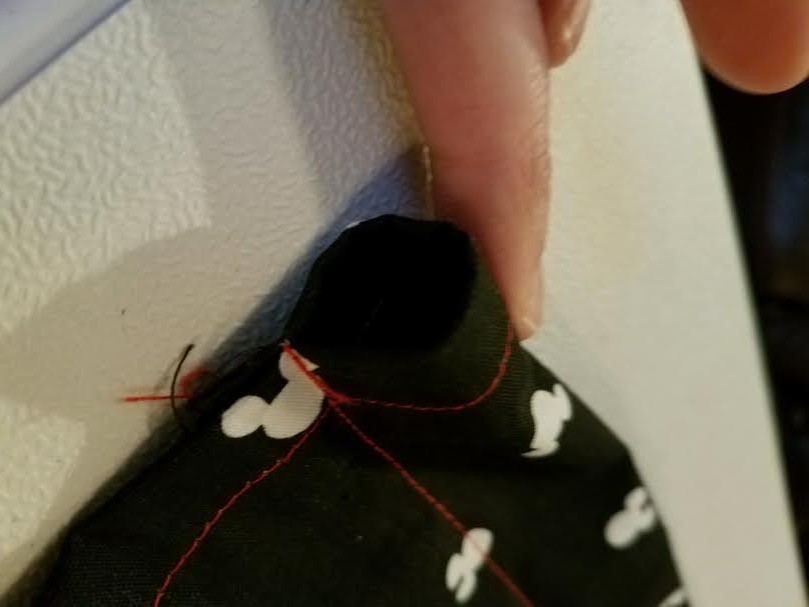 Fold over the edges and sew as you did with the pockets to make the edges nice and clean – for the very top, leave it open wide enough for a dowel to slide through.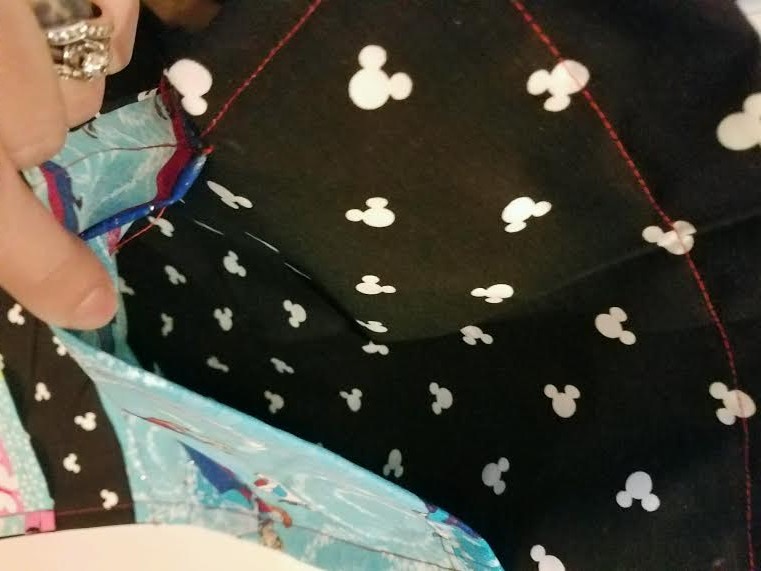 Sew the pockets on the back of the FW – of course, leaving the tops of the pockets open.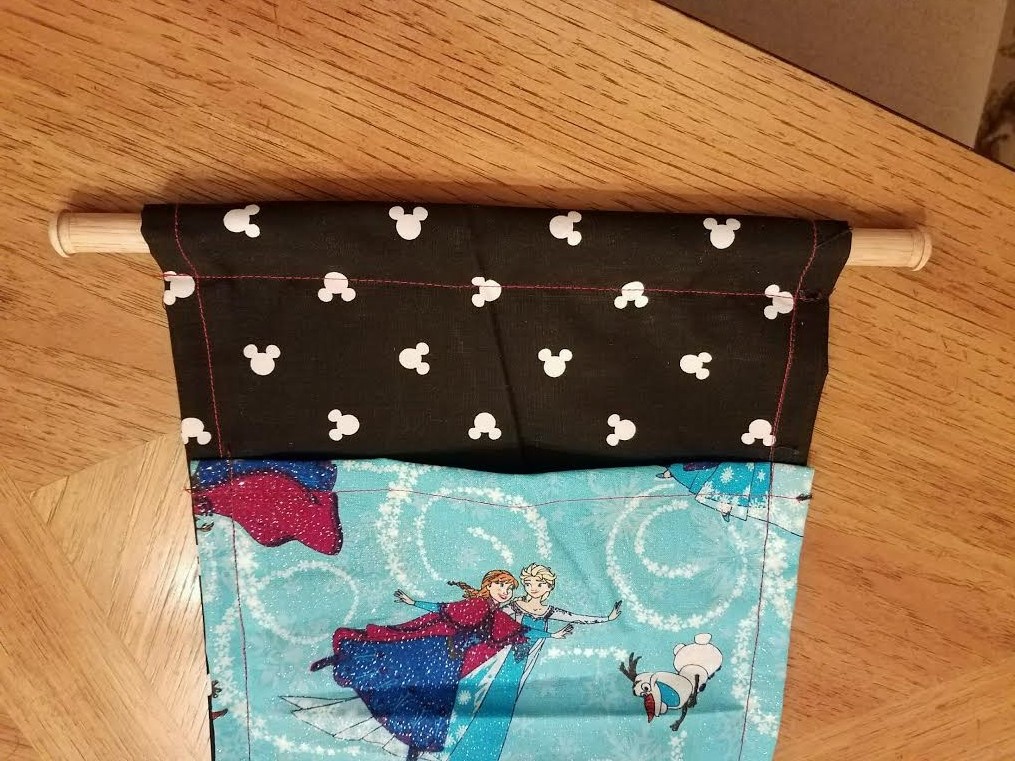 Slide the dowel through the top loop you created..

Add a ribbon or rope so that you can hang it up.
Fish Extender Gift Ideas