We got to see a little bit of Sharon Carter/Agent 13 in Captain America: The Winter Soldier and I thought Emily VanCamp played her well. I was excited to find out that we would be seeing much more of her in Captain America: Civil War. Captain America got to spend some time with her in this film – and they even shared a kiss. (I promise you that really isn't a spoiler). So when I got to interview Emily VanCamp at the #CaptainAmericaEvent in LA, I debated asking her about "the kiss". I mean, who wouldn't want to know what it is like to kiss Chris Evans?
The Kiss with Captain America
One of my twitter followers (I wish I could remember who) wanted me to find out if Steve Rogers tastes like freedom, haha! Well, it wasn't exactly phrased that way, but we did bring up the kiss.
"It's kind of refreshing to see Captain in a more intimate situation. They have chemistry – it was there even in The Winter Soldier – so it's kind of nice to see it finally happen. What her and Steve initially identify with each other (and ultimately in the comic books, it led to a very complicated relationship) – what brings them together, as well as their love of Peggy, [is that] there's an initial trust there. [Something] that maybe he doesn't have with anyone else and maybe she doesn't have with anyone else."
Being a Part of Marvel
Emily will go down in history as Agent 13, and that is pretty cool. I want my daughters to have some strong women role models to look up to, and as a Marvel fan myself, Agent 13 will for sure be one of them. We asked Emily what she thought about knowing that she will forever be known as Sharon Carter.
"It's really cool. Being a part of this universe is really a special thing especially with the movies that they're making and how good they are. I'm really happy to do it with the people I'm doing it with because everyone's great and super talented. These movies have been very surface level but what I love about Marvel is how they delve into the characters. They give us the freedom to create a version of the character that hopefully the fans will like and it's a really fun process. So the fact that people love the movies is an extra bonus."
Sharon's Moral Compass
Well, what she has done with her character is great. Emily told us that she loves Sharon's moral compass.
"I love a girl with a strong moral compass and a lot of integrity. I think she really has that and I think you see her struggle with that within this film because she's battling her work and her loyalty to her work. Is she gonna follow her head or her heart – and we ultimately see what she does but I think people can relate to that struggle."
Just wait until you see the movie guys, Sharon's journey is fantastic to watch. I have to agree that a lot of people can relate to that. Emily does a great job portraying just how hard it is for Agent 13.
Team Cap or Team Iron Man?
In Captain America: Civil War, our heroes become divided – some go to #TeamCap and some to #TeamIronMan. We asked Emily which side she would be in real life.
"I have to be in Team Cap. For me to say I was anything but Team Cap would be a massive problem but I also agree with him. Watching the movie I was really trying to take myself out of it and my personal connection to the character. [I was thinking] what do I think and I really get what he's doing. I truly do."
She may have chosen the enemy (I am so Team Iron Man) but I still love her!
Preparing for Fight Scenes
Emily has some pretty intense fighting scenes in this film – she kicks some serious butt! We asked her what the training was like and what she had to say was impressive!
"It's just a lot of working out really. I had already done some training for Revenge so it was an easier segue into the films. But you wanna go into these movies feeling really strong and feeling fit and I [wanted to] be able to keep up. We were wrapping Revenge while I started training for the movie which is very interesting and I realized how much I should have done that for Revenge. I was fit doing Revenge but I was like oh, this is another level. It's fun, I love that stuff. I was a dancer so all that physical activity is great and [my dancing background] helps with the sequences because ultimately it's choreography. I hope to get to do more of it."
Was Anything Hard to Film?
When asked if there was any particular scene that was hard to film for her, Emily answered
"It's very rare that you go into a movie already knowing it's going to be great and successful because just historically they've been so successful. You wanna bring your A game – I was in Winter Soldier but not very much so it's always a little intimidating. There's that nervous factor before you go into it but everyone's so kind and generous and the Russo Brothers have always made me feel so comfortable. So I wouldn't say difficult I just think you just wanna do the best job you can."
It is a bit comforting to me knowing that someone as fit (and amazing) as Emily VanCamp gets intimidated at times, just like us normal people.
She's a Funko Pop
If you have not seen it, Agent 13 is a Funko Pop Figure now. I have a huge collection of these, so I was super excited when Marvel gave us all one for attending this event. Mine actually sat on the table with Emily during the interview and she mentioned how cool it was at one point. It was her first time seeing it out of the box and she told us she wants to get one for her mom!
Being a Role Model for Young Girls
There is no denying it, Emily VanCamp is being sky rocketed to a position where she is a role model for young girls and young women. I for one, am happy that my little girls have someone great to look up to. Emily is someone they can relate to and when she was asked about being a role model, her answer only made me more impressed with her.
"I always hate it when I hear actors or musicians or people in the public eye say that they have no obligation to be any sort of role model because it's not like you have an obligation but you have a choice. Why would you choose not to empower young women and use yourself as a vehicle when you have a voice to inspire that. I don't see why you wouldn't. That's not to say I'm always going to play this kind of character. It's amazing to play a kick ass girl like Sharon or a really tortured version of a woman when I played Emily Thorn or I just did a film called the Girl in the Book which is much more rooted in reality and much more real."
"But I also think she, in her own way, is strong and on her own adventures so I tend to pick characters that have those elements to it. I guess in terms of being a role model, I know it's not a responsibility but it's something that I feel connected to. I have three sisters. I have wonderful women in my life and I just want to see girls have the best opportunities they possibly can and if I can inspire that in the tiniest way I don't see why I wouldn't."
She Looked Up To Ninja Turtles
Since she is becoming a role model herself, we asked her which superhero she looked up to while growing up. Her answer surprised me, and at the same time thrilled me because it means she is exactly like my young daughters.
"I was obsessed with the Ninja Turtles, I'm not gonna lie. I was one like four years in a row for Halloween. Do they count as superheroes, I don't know but that was my thing – and probably inspired some of these characters I really like to play. I wanted to be a Ninja Turtle. I think I was Donatello one year and then Michelangelo three years because I love pizza."
My daughters watch the Ninja Turtles all the time, so it was really cool knowing that they have that in common with Emily. My 3.5 year old loves Michelangelo, so I was really excited about her answer.
I loved chatting with Emily. She is so nice and down to Earth. As she was leaving she mentioned that she started with the women and the rest of her day was going to go down hill from there – she really is so sweet! Check out Emily as Agent 13 in Captain America: Civil War this weekend – and see the kiss for yourself!
Captain America: Civil War hits theaters on May 6th, 2016
Be sure to see it (at least once) opening weekend – I will be!
About Captain America: Civil War
Marvel's "Captain America: Civil War" finds Steve Rogers leading the newly formed team of Avengers in their continued efforts to safeguard humanity. But after another incident involving the Avengers results in collateral damage, political pressure mounts to install a system of accountability, headed by a governing body to oversee and direct the team. The new status quo fractures the Avengers, resulting in two camps—one led by Steve Rogers and his desire for the Avengers to remain free to defend humanity without government interference, and the other following Tony Stark's surprising decision to support government oversight and accountability.
Follow EMILY VANCAMP on Twitter: https://twitter.com/EmilyVanCamp
Like CAPTAIN AMERICA on Facebook: https://www.facebook.com/CaptainAmerica
Follow CAPTAIN AMERICA on Twitter: https://twitter.com/CaptainAmerica
Follow Marvel on Instagram: https://www.instagram.com/marvel/
Visit the official CAPTAIN AMERICA website here: http://marvel.com/captainamerica
#CaptainAmericaEvent | #TeamIronMan | #TeamCap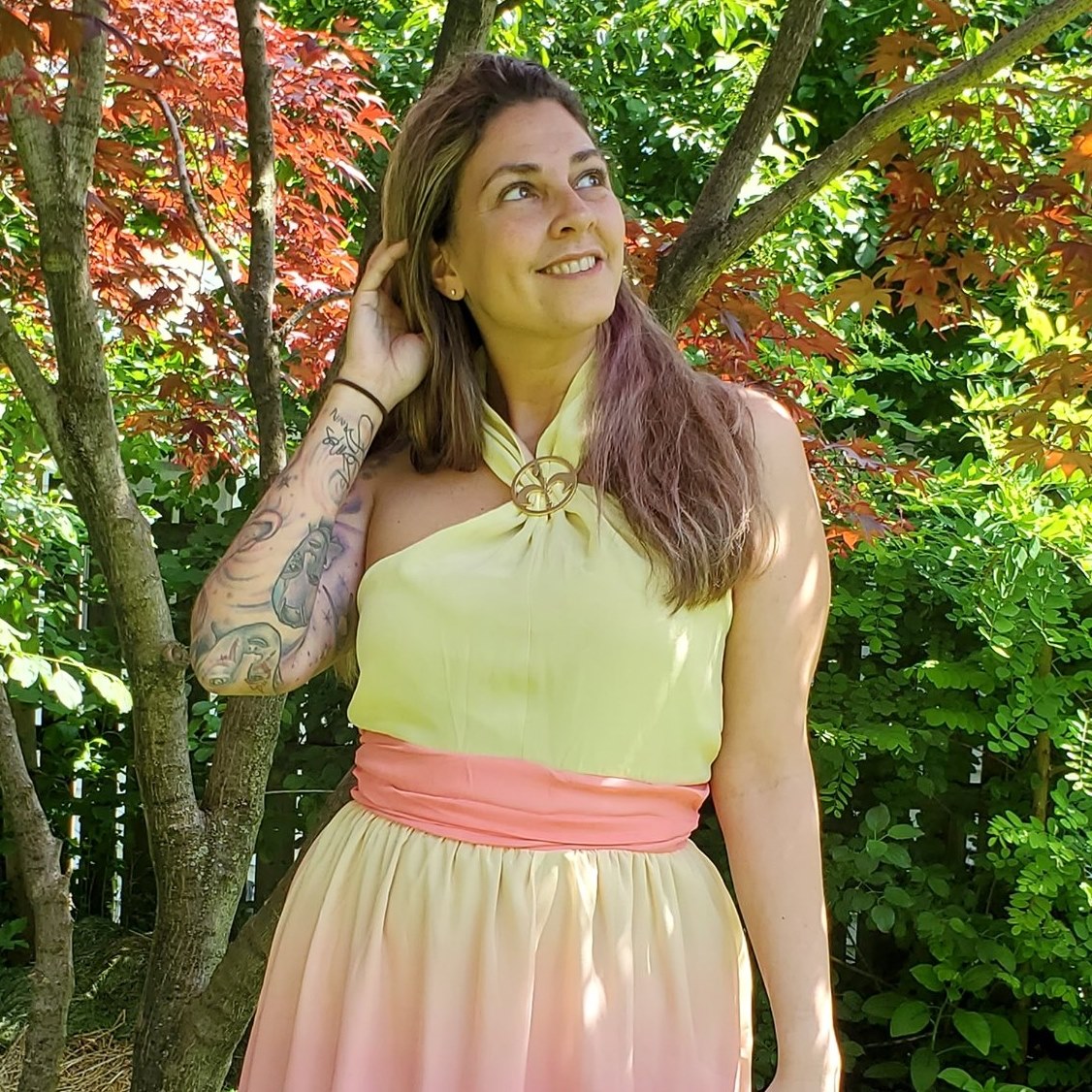 Tessa Smith is a Rotten Tomatoes Tomatometer-approved Film and TV Critic. She is also a Freelance Writer. Tessa has been in the Entertainment writing business for almost ten years and is a member of several Critics Associations including the Critics Choice Association, Hollywood Critics Association, and the Greater Western New York Film Critics Association.