Welcome to the 2015 Gifts for Home Holiday Gift Guide. These are gifts that are great for the home. Whether it be home decor, candles, furniture, picture frame, or more, you will definitely find something suitable for the home bodies in your life! All of these gifts were tested and approved by Women and Their Pretties or Mama Smiths (unless otherwise stated).
---
Soft Soap – Three Scent Collection

Softsoap has recently released a new collection that belongs in every home. This collection has 3 enticing scents (Jasmine & white cotton, whipped cocoa butter and kitchen citrus bliss) and are each created with decorating a room of your home in mind. There's a little something for everyone in this collection and I am in love with it!
Purchase Here
Read Our Reviews: This New SoftSoap Collection Should Be In Every Home
Connect on Social Media: Facebook
---
Tekubox Bluetooth Speaker

This bluetooth speaker is perfect for any occasion. It is waterproof meaning you can use it in the shower or outside on a rainy. It connects to nearly any bluetooth compatible device and has an operating time of 6 hours. With quality sound and a super cute powder blue color, there is no reason not to try it out!
Purchase Here
Read Our Reviews: Tekubox Bluetooth Shower Speaker #Giveaway | #HGG
Connect on Social Media: Facebook / Twitter
---
Dump Cakes & Dump Dinners

It doesn't get much easier than that folks. Embrace your inner lazy, hungry self and pick up these books. Cathy Mitchell sure does know how to get people inspired to cook! Just writing this right now makes me want to run into the kitchen and make something yummy! If this isn't your style, I bet you know someone that would love these books. They would make great gifts for teenagers, busy parents, or even bachelors!
Buy the Dump Cakes cookbook Here
Buy the Dump Dinners cookbook Here
Read Our Reviews: As Seen On Tv: Dump Dinners and Dump Cakes
---
iCoffee Opus – K-Cup Brewer

The iCoffee Opus would be a great gift for new parents (they will NEED that coffee), for new home owners, or for any of your coffee loving friends! This is an affordable gift idea that will definitely be used all year long! Oh and keep in mind that the Opus contains a nice little k-cup sampler pack!
---
Weeslees – Christmas Ornaments

Weeslees would make great gifts because they come in nice boxes that keep them protected. They are very well made and one-of-a-kind. You have to add these Christmas Ornaments to your shopping list this year!
---
Panasonic Fuzzy Logic Rice Cooker

This Panasonic Rice Cooker offers quick mealtime preparation for on-the-go families. With 8 pre-programmed cooking options including Quick Cook, Steam, White Rice, Brown Rice, Sticky Rice, Porridge, Cake, and Slow Cooker, this rice cooker offers convenience at your fingertips! It also has a 24 hours pre-set timer, pushbutton lid and more! This rice cooker can cook more things for you than just rice and will make the process a breeze!
---
Dyson V6 Animal

No clumsy cord with the Dyson V6 Animal. This vacuum has better overall performance than the top 5 best-selling full-size vacuums. It's one of the best
Gifts for Pet Lovers
as it comes with extra tools for homes with pets. Compared to best-selling uprights5 the Dyson V6 Animal vacuum has the highest geometric average pickup performance, dust loaded, when hard floor, creviced hard floor and carpet results are combined. Lightweight and easy for a quick or detailed clean. If you are looking for a powerful vacuum that can clean every surface in your home and is built to last then this is it. A gift for the whole family that will literally clean your house from top to bottom.
---
Nest Learning Thermostat

Take control of your home's heating and cooling without lifting a finger with this thermostat, which learns your habits and adjusts to automatically regulate your home's temperature based on your schedule. The Nest Leaf feature alerts you when you choose a temperature that's energy efficient. To get the most out of your Nest, connect to your existing home's Wi Fi network and download the free app from iTunes or GooglePlay – this allow you to manage your home's temp from your smartphone, tablet or laptop, even when you're miles away
---
Netgear Nighthawk DST

This is a brand new router that was exclusively developed between Netgear, an industry leader in the networking world, and Best Buy, to help provide consumers with an easy, all-in-one solution to support their home's connected devices. The AC1900 comes with one DST, or "Dead Spot Terminator," adapter – to eliminate your Wi-Fi dead zones; place it in an area where you get little/no reception, to improve Wi-Fi access. Additional adapters can be purchased for other dead zones. This high-performance router was built to support 10+ connected devices – you can also prioritize devices for streaming videos or music, and included advanced features for lag-free gaming. Comes with 1 year of GeekSquad web & phone support!
---
Sling TV

Get TV on your terms with Sling TV – watch when you want, on the device you want, plus pay for the channels you want at a great price. Enjoy live TV from many of the most popular channels, including ESPN, AMC, A&E, TNT, HGTV and more — for just $20 per month. Plus, watch the latest episodes of your favorite shows and new movies on demand. You can also get extra entertainment with add-on packages starting at $5 a month, and HBO® for an additional $15 per month. Watch at home or on the go!
---
Finally Light Bulb

The

Finally

Light

Bulb Company
has created Acandescence™, an innovative
lighting
technology for everyday home use, which reliably recreates the same
light
as an incandescent without the energy waste or excessive cost. The
light
it produces is both eco and consumer-friendly, easy on the wallet and comfortable on the eyes. With roots in induction technology, Acandescence™ uses a copper coil – not a tungsten filament or an electrode – to generate
light
. They are 75% more efficient than an incandescent and will last 15 times longer – providing up to $75 worth of savings over its lifetime. Ideal for indoor and outdoor use, Finally™ bulbs fit everywhere and work in any fixture.
---
SoftSoap Body Wash

Softsoap Body Wash has a new line called Fresh & Glow that contains two scents – Exfoliating Fruit Polish (made with apricot seeds and natural extracts) and Hydrating Shower Cream, which is coconut scented. This stuff smells heavenly and should be in every shower. I personally love the exfoliating fruit polish and have told everyone I know about it.
Purchase Here
Connect on Social Media: Facebook
---
Ozeri Storage Containers

These Ozeri Storage containers offer instant vacuum freshness without pumps, motors or confusing parts – Simply press down on the lid and air is forced out via the one-way valve. Patented valve removes excess air to reduce naturally occurring bacteria; It also releases pressure to prevent spills and splatters in microwaves. Wave pattern on bottom of each container keeps cut fruit and vegetables elevated from water and juices. Handy date dial allows you to record when food was first stored and monitor days kept in the refrigerator. BPA-free, stain-resistant, shatter-proof and as transparent as glass as well as freezer, microwave and dishwasher safe.
---
Power Perch

Tired of tripping over your smart phone or tablet because it's on the floor next to the outlet? Looking for a way to add shelves without damaging your walls? Need more horizontal space in your bathroom, next to your sink?
Power Perch
is exactly what you need. It's for the kitchen, bathroom, garage, family room, dorm room – anywhere there's an outlet!
---
Kleenex – Limited Edition Frozen Designs

The new packaging is really beautiful. You can expect to see Anna, Elsa, and Olaf on these packs. What a perfect way to ring in Winter and Christmas! I think that the go packs and slim packs are perfect for Christmas stockings! The tissues boxes would be fun to use as an addition to a family/home gift basket. I think that any Disney lover would appreciate these!
---
Grab Bags – As Seen On TV

Grab Bag is so easy to use! Just clip to your cart. Fill with items. Lift out of the cart and right into the trunk! Generous front pocket has plenty of room for wallets, cell phones or coupons. Perfect for shopping clubs and other stores that don't supply bags. Also great for trips to the laundromat and dry cleaner, storing knitting supplies, toys or beach stuff.
---
Phillips Hue A19 Starter Kit

Philips hue LED White and Color Ambiance Starter Kit: Set the mood with this starter kit, which contains a wireless bridge that allows you to control up to 50 hue and Friends of hue devices and includes 3 LED bulbs to get you started. Just download a compatible app to control the lighting using your smartphone or tablet.
---
Mickey & Minnie Holiday Greeters

The Holiday Greeter Minnie Mouse and Holiday Greeter Mickey are both very soft. Standing at 26 inches tall, these will definitely be stand out in any home. I keep mine by my front door, but you can even put them next to the tree for some extra holiday cheer. Since these are plush greeters, you can expect the kids to hug them every chance they get. They stand very nicely and are sturdy. They don't fall over if they are bumped, so they are very well made. These Mickey and Minnie holiday greeters are perfect for a Disney lover's home. They are in their Christmas clothes and ready to celebrate the holidays with your families.
Learn More Here
Read Our Reviews: Mickey and Minnie Holiday Greeters #GiftsForHome
---
The Perfect Rejects

Each Perfect Reject is reconstructed by hand using 100% recycled materials. Maybe it's from a toy that was on the side of the road or maybe from a toy that was abandoned because of a silly stain or hole. You will never get two of the same Perfect Rejects because they are literally one-of-a-kind. Nina does custom orders too! These are a work of art to be displayed in your home.
Purchase Here
Read Our Reviews: The Perfect Rejects – Tattered, Torn, and Loved
Connect on Social Media: Twitter / Facebook
---
Ozeri Ultra Wind Fan

This oscillating fan boasts a sophisticated and stylish space-saving design that complements and enhances room decor. It is engineered to generate more air velocity with less noise on a foot-per-minute to dB basis, setting a new benchmark for noiseless airflow. It features 3 preprogrammed airflow patterns designed to foster sleep, relaxation and comfort, and 3 whisper-quiet speed settings with 90 degree oscillation for optimal air circulation. This fan also includes a 12 hour timer that can be programmed in 1 hour increments with push-button ease, and an enhanced-range remote control that conveniently stores in the fan. It is easy to assemble – no tools required!
Purchase Here
Read Our Reviews: Ozeri Ultra 42 inch Wind Tower Fan Review
---
Ozeri Salad Spinner

This salad spinner was designed in Switzerland and delivers frictionless spin action with an instant stop button. The ergonomic pump handle requires no more than 2 or 3 pumps to reach its smooth and ultra quiet maximum spinning velocity. The unique two-in-one BPA-free design features a removable colander and bowl that that doubles as a food-safe elegant serving dish. The large colander and serving bowl accommodate all your greens and herbs. Also features a non-slip base and handle that locks into place for quick storage. A must have for any salad loving family!
---
Zipit Bedding

Zipit Bedding is all in one zippered bedding that is the ultimate time saver for both parents and kids. This product has turned a dreaded chore into something fun and super easy – you just Zipit! The bedding comes in awesome glow in the dark reversible patterns and easily fits on and off the bed in one piece.
Purchase Here
Read Our Reviews: #GiftIdea for Kids: Zipit Bedding | #HGG #Giveaway #12WeeksOfGiveaways
Connect on Social Media: Twitter / Facebook
---
SaatchiArt.com Prints

SaatchiArt.com has a selection of more than 500,000 original paintings, drawings, sculptures, and photographs by over 50,000 emerging artists from over 70 countries. And, these gifts won't break the bank: they start at as little as $135 (prints are as affordable as $35). There's curated collections with gifts that appeal to men, women, kids, sports buffs, moms, dads, grads, animal lovers, film buffs, world travelers, green thumbs, foodies and pop art lovers. All the collections are hand-picked by SaatchiArt.com curators and feature works from dozens of artists from around the world.
Purchase Here
Read Our Reviews: Spice Up Your Decor with a Saatchi Print
Connect on Social Media: Twitter / Facebook
---
Aroma Rice Cooker & Food Steamer

Enjoy easy home cooking with the Aroma 8-Cup Digital Rice Cooker & Food Steamer. Restaurant-quality rice. Healthy steamed meals. Delicious one-pot dishes. Prepare all this and more at the press of a button! Aroma takes the "cook" out of home cooking – turning kitchen time into your time! Help the kids with homework, get creative at play time or pick up that novel you've been waiting to dive into. All while delivering hot, hearty and healthy meals the entire family will love.
Purchase Here
Read Our Reviews: Celebrate the Holidays with Aroma Rice Cooker & Mahatma Rice
Connect on Social Media: Twitter / Facebook
---
D-Link AC3200 Ultra Wi-Fi Router

Smartphones, laptops, tablets, phones, Smart TVs, game consoles and more – all being connected at the same time. That's why we created the new AC3200 Ultra Wi-Fi Router. With Tri-Band Technology and speeds up to 3.2Gbps, it delivers the necessary ultra-performance to power even the most demanding connected homes, making it the best wireless home router for gaming. The AC3200 ULTRA Wi-Fi Router is like three wireless routers in one. It has a 2.4GHz wireless band offering speeds up to 600Mbps and two separate 5GHz wireless bands delivering speeds up to 1,300Mbps that all operate at the same time. That means more lag free online gaming, 4k media streaming,and Facetime on more devices throughout your home.
Purchase Here
Read Our Reviews: D-Link Ultra Wi-Fi Router – For Serious Gamers
Connect on Social Media: Twitter / Facebook
---
Angel Baby Toddler Pillow Case

The secret to having your toddler sleep safely & comfortably is the Angel Baby Custom Made TODDLER PILLOW CASE for toddler pillows! This pillow case is 100% PREMIUM COTTON Percale and has a 400 THREAD COUNT SATEEN WEAVE for superior durability. It is machine washable, (tumble dry), and not to mention features superior softness and comfort. This pillow case fits any Toddler, Travel, or Decorative Pillow that is sized 14×20 inches or less – it is designed for the Angel Baby Toddler Pillow and is made in the USA. The Angel Baby toddler pillow case is recommended for children from ages 2-4 yrs for sleeping in the crib, the car for travel, nap time to guarantee a COMFORTABLE and more importantly SAFE SLEEP! The only toddler travel pillow case cover and protector that comes with a lifetime guarantee!
Purchase Here
Receive a 30% discount with the code "30TMSN15"
---
Smart Phone Controlled AppLights

Make the season bright with spectacular AppLights lighting solutions. Control them right from the app on your smartphone to remotely turn them on or off, and change the color and theme for more than 140 total effects! The result is a customized spectacle that you won't find anywhere else. Plus, with their ultra-brightness and end-to-end connectivity, you can join multiple AppLights sets together for an even grander display of light! And AppLights go far beyond just Christmas! Use them for other holidays such as Halloween, Easter, Valentine's Day, and even the Fourth of July! AppLights — for this season, for all seasons!
---
Drawer Organizer Set

VERSATILE – Highly versatile desk drawer organizers for office organization, makeup organizer tray, kitchen drawer organizer, garage organizer, bathroom drawer storage and more! DETACHABLE – 5 individual organizer for drawers that can be mixed and matched. EASY TO CLEAN -These drawer organizers for desk are easy to clean, just wash with warm water and soap.
---
Microwave Cover

Great microwave food cover for microwave to keep your microwave clean from food splatter. Fits best with standard dinner plates. Easy To Clean – Cover is top rack dishwasher safe and easy to clean with just soap or water. The microwave cover with handle is easy to lift in and out of the microwave oven and is a must have for cookware for microwaves. Lab tested and certified microwave cover no BPA. Microwave splash cover comes with vented top to open to release steam and close to keep food warm.
---
HoMedics Triple Shiatsu Massage Cushion

The HoMedics Triple Shiatsu Massage Cushion with heat delivers a revitalizing massage in the comfort of your favorite chair. With the latest 3D full contour technology, the massaging nodes travel up and down your back for a deep kneading shiatsu massage. Its easy-to-use hand control allows you to control your intensity level, as well as add soothing heat for added relaxation.
Purchase Here
Read Our Reviews: Relax with HoMedic's Triple Shiatsu Massage Cushion
Connect on Social Media: Twitter / Facebook
---
Olaf Ultrasonic Cool Mist Humidifier

The Frozen Olaf Ultrasonic Cool Mist Humidifier adds moisture to any room and may help soothe cough and sinus congestion. There is no filter required and it features anti-microbial protection. The unit is whisper silent with adjustable mist output and an auto off function. It has a 1 gallon capacity and lasts up to 24 hours. My daughters love Olaf but this is also available in an Elsa & Anna as well as Star Wars R2D2 designs.
---
Collage.com Photo Gifts

At Collage.com, their tools make it easy to design any of their products with photos from your phone, computer, Facebook, Instagram, or Collage.com's historical photo archive! They don't limit customers to fixed, preset layouts – you can use as few or as many photos as you like. You can also use their Pattern Builder tool to make stylish custom patterns to add to your designs – or use the Monogram Creator to add bespoke monograms to any product. Unlike some other sites, they don't charge extra for software features like the Pattern Builder or the Monogram Creator. Every order is backed by their Just Right Satisfaction Guarantee and their entirely Michigan-based customer satisfaction team, which is available to help seven days a week by phone, live chat, or email. They are also a Google Trusted Store. Creating the perfect gifts for your family and friends has never been so easy! It only took me moments to create a 50″ x 60″ fleece photo blanket featuring photos from my recent Disney trip – their best-selling product – which was beautifully printed in sharp detail on soft fleece. I also created a 16″ x 20″ gallery wrap canvas with my Disney trip photos. This canvas is fine-grained and museum quality – it even features a scratch resistant coating and is shipped ready to hang! Be sure to check out Collage.com's Holiday Gift Guide, with some great savings for the holidays. New shoppers receive 60% off on their first order, which is a great discount for holiday shopping!
Purchase Here
Connect on Social Media: Twitter / Facebook
---
Nixplay Seed WiFi Digital Frame

The new line of Nixplay Seed frames offer multiple sizes and color options at more cost-effective prices than its previous frames. Users can create custom photo playlists of their favorite memories and share them with their own or a loved one's frame instantly no matter where it's located, which then turns on automatically when someone enters the room via motion sensor. Photos can be pulled from any storage device or social media platform, or sent directly from Nixplay's newly launched mobile app that allows you to add text captions to images. The frames come in three sizes (7-inch, 8-inch & 10-inch) and four colors (black, blue, maroon & yellow). These frames will make a great holiday gift. They are well made and I love showing mine off!
Purchase Here
Connect on Social Media: Twitter / Facebook
---
Comfort Revolution

Comfort Revolution's Hydraluxe Cooling Gel Pillow features a cool layer of Hydraluxe gel fused onto memory foam to help anyone get a better night's sleep. The standard-size pillow comes in two patterns and a variety of colors. The pillow has been featured on Good Morning America, The Doctors, and The Dr. Oz Show. A 2011 independent test found the pillow slept significantly cooler than other sample pillows tested, including cool foam, ventilated foam, latex, fiber, and down. I personally love it and have been having great nights sleep since I started using it. Anyone would be lucky to find one of these under their tree this holiday season!
Purchase Here
Connect on Social Media: Facebook / Twitter / Instagram
---
3DLightFX Lights

Kids love to decorate their walls. They love to express their personalities in every way possible. 3D Lights FX offers a wide lights and decals that will put the final touch on any room. From Captain America's Shield, to a football, to Ninja Turtles, to Olaf – there is sure to be something for any child! These 3D lights are easy to install and look great on the wall. Even adults can join in the fun if they are geeky (like me!) with Avengers and Star Wars lights.
Find Where to Purchase Here
Read Our Reviews: Captain America Shield Light / 3D Deco Lights / Easter Should Include 3D FX Super Hero Lights
Connect on Social Media: Twitter / Facebook
---
Society6

Society6 is an online marketplace that customizes products for buyers by printing works from thousands of artists worldwide on dozens of items, ranging from tapestries to pillows to shower curtains. Check out a sample of Society6 holiday gifts in their affordable décor collections for fashionistas, her, him, geek chic and kids. You can design your own home decor items. I received a throw pillow cover made from 100% spun polyester poplin fabric. It is a stylish statement that will liven up any room. Individually cut and sewn by hand, the pillow cover measures 16″ x 16″, features a double-sided print and is finished with a concealed zipper for ease of care! These are sure to impress your friends and family!
Purchase Here
Connect on Social Media: Facebook / Twitter
---
KCup Holder

This K-cup holder holds up to 24 cups that you can store sleekly on your counter for easy, at-a-glance organization. The K-Cup display rack is the perfect unit for busy homes or offices. Stop hiding the coffee pods in cabinets and drawers, on the contrary, display them in style with this simple but fun pod holder.
---
Love Cooking Co.

Love Cooking Company products are designed to simplify cooking, baking & storing items in your kitchen. Create fun dishes with a quicker & easier process. There are so many different fun and unique items to choose from! From easy to use cookie cuttable sheets, to the new pushpans, to dessert carriers – they truly have something for everyone! This year make the holidays fun with desserts baked in Love Cooking Co. products – or put them under the tree for the baker in your life (they will love you for it!).
Purchase Here
Read Our Reviews: The Perfect Baking Gifts from Love Cooking / Love Cooking – Baking Products You Cannot Live Without! / Baking with Love Cooking Co and Mrs Fields
Connect on Social Media: Twitter / Facebook
---
Casio Compact Grand Piano

Making music isn't only fun, but it's also a way for families to learn, grow and create great musical memories together. Casio's newest Compact Grand Piano, the CGP-700, is a family-friendly piano that adds flexibility and fun to keep kids engaged in learning. Casio's Tri-Sensor Scaled Hammer Action Keyboard, with 88 touch-sensitive keys, is based on the keyboard of a grand piano and provides an authentic playing experience. Because there are three sensors, instead of the conventional two, key movements can be measured precisely. The CGP-700 offers an amazing sample of a 9' concert grand piano, as well as hundreds of other built in sounds including guitars, basses, strings, brass, organs and more.
Purchase Here
Read Our Reviews: Give the Gift of Music with Casio's New Compact Grand Piano
Connect on Social Media: Twitter / Facebook
---
The Northwest Rugs

The Northwest is the number one throw manufacturer in the U.S. and produces products such as blankets, pillows, rugs, bath, beanbags, etc. The brand has partnerships in sports, entertainment, and more and also offers a variety of products including large, durable, and versatile Official NFL "Extra Point" Large Tufted acrylic rugs. They are sure to make a bold statement about you and your favorite NFL team! Your team's logo displays vividly, front and center against the background of a football field, much like how they march downfield towards touchdown and victory. The OFFICIAL 39"x 59" NFL Rug is made on 100% tufted acrylic with a non-slip foam rubber backing. Have it as an accent rug, utility mat or even a wall hanging and show what a true fan you are.
Purchase Here
Connect on Social Media: Facebook / Twitter
---
Ninja Coffee Bar

Ninja's patent-pending Thermal Flavor Extraction technology is designed to deliver better, richer-tasting coffee with variable richness levels that are never bitter. Only the Ninja Coffee Bar brewer has Auto-iQ™ One Touch Intelligence technology, which draws just the right amount of water needed from the reservoir, based on the brew size you choose (cup, travel mug, half carafe, or full carafe) and brew type you select. This is the new way to enjoy coffee at home. No more going out in the cold, driving all the way to a coffee shop, and then waiting in long lines. Make your coffee, the way you love it, in the comfort of your own home, with the touch of a button – dial up flavor richness from Classic Brew to Rich Brew to Over Ice Brew in the size you want. You can also select Specialty Brew Concentrated Coffee for hot and frozen blended specialty coffeehouse-style drinks. Having the Ninja Coffee Bar is like having your own personal barista on call!
Purchase Here
Watch the Video Here
Connect on Social Media: Facebook / Twitter
---
Futurepace Tech Stainless Steel Waterbottle

These eco-friendly bottles come in three classic colours and the double wall insulation keeps your drinks cold for 24 hours or hot for 8. They also come nicely gift boxed ready to slip under a tree making a great gift for him, her, hard to buy for family or colleagues, outdoorsy and sporty people, commuters, travellers – anyone really!
Purchase Here
Read our Reviews: This is why your water bottle should be stainless steel / Stainless Steel Insulated Water Bottle
Connect on Social Media: Facebook / Twitter
---
Wall Pops – Gold Heart Mini Pops

These glistening gold hearts make a fashionable statement! Easily create a stunning feature wall with these 72 peel and stick decals that are completely safe for walls and won't leave any sticky residue behind. Comes on four 9.75 in x 17.25 in sheets and will dazzle from near to far.
Purchase Here
Connect on Social Media: Facebook / Twitter
---
Rose Garden Soy Candle

A Rose Garden candle adds ambiance and all organic fragrance, creating a haven in your home. Revel in the aroma of blooming rose gardens – this universally soothing, dreamy, opulent scent. Made with 100% pure, gmo-free soy wax and organic essential oils & food-grade flavors for high quality, pure aromatherapy experience. Clean burning, which means it's safe for your family and pets.
Purchase Here
Connect on Social Media: Facebook / Twitter
---
Panasonic FlashXpress Toaster Oven
The Panasonic FlashXpress Toaster Oven is a perfect example of a new age toaster oven. I say this because rather than having the knob that you twist to set your desired temperature and cook time, this one has buttons. Oh yes, very fancy. It's funny how I call it fancy because it's really just dumbed down for everyone. Just push a button and walk away. I guess that's the point of technology, right? To make us do less work? To make life easier for us? I am not complaining! I love that I can use one of the 6 pre-set cooking modes to quickly cook my toast, waffles, rolls, pizza, hash browns, or anything that I need to reheat quickly. I can simply push some buttons to set my time and temperature and go about my day. It's easy to clean, easy to use, and easy on the eyes.
Purchase Here
Read Our Reviews: 5 Types of People Who Need A Toaster Oven – Are you one of them?
Connect on Social Media: Facebook / Twitter
---
Quality Air and Furnace Filters

FilterBuy is a family-owned and operated US-based organization that provides top-quality filter replacements to a wide range of customers. The company covers dozens of filter brands and different filter sizes both for the home and office. To help customers prevent filter neglect, FilterBuy offers recurring shipments of home and office filters.
Purchase Here
Connect on Social Media: Facebook / Twitter
---
Capcatchers

The Capcatcher Bottle Opener allows you to bid goodbye to bottle caps on the floor. This handy device catches the bottle cap–as many as 30–as it falls. It comes in magnetic or wall-mount varieties. You can personalize them too, which makes them perfect gifts for beer-loving people in your life.
Purchase Here
Connect on Social Media: Facebook / Twitter
---
Dormify Feather Wall Decor

These are super cute! I love that they aren't actual decals and only stick with a small adhesive circle. This is perfect for 3D effect and perfect for anyone that may move in the future. Light as a feather. Add bohemian flair to your room with this lightweight Feather Wall Decor set. Each delicate flower is semi-transparent and features an artsy watercolor motif. The feathers are made from acetate and mount to the wall with the clear adhesive that comes included in the package. With six different shapes to play around with, it's the perfect art project. Best of all, it's super easy to reapply, take down or rearrange.
Purchase Here
Connect on Social Media: Facebook / Twitter
---
MyQ Garage
Feel secure knowing you can control your garage doors from anywhere in the world via WI-FI and your smartphone. This is super easy to install and a great security measure for your connected home. You control it with your phone and it alerts you when your garage opens or closes. We love this for when we travel because there have been times when the garage was left open which really made is feel vulnerable. You should always make sure your Overhead Garage Doors Charlotte NC are secure before leaving your house!
Purchase Here
Connect on Social Media: Facebook / Twitter
---
Sparklefly Candles

Seriously, these are incredible! The scent is way more intense than a candle. All you do is remove the lid and your entire room will smell incredible. If you need a scent refresh, just shake the stones! I recommend the Sangria Punch scent and the By The Fire scent. Handmade Sparkle Stones provide an enchanting flameless alternative to candles or a shimmering compliment to your Sparklefly Candles. These stones don't just freshen your home, they create a decorative sparkle and aromatic experience. Perfect for the office, teacher gift, bathrooms, or anywhere you would like to add a beautiful piece with flameless aroma. Lasts for months!
Purchase Here
Connect on Social Media: Facebook / Twitter
---
Petzi Treat Cam

Spoil your pets all the time with the Petzi Treat Cam. Controlled by an easy-to-use smartphone app, you can call your pets to the cam, feed them treats from the app, and even take photos of them! With the push of a button, the Petzi will shoot treats our for your pets to enjoy. All you need to do is store the treats for when you are on-the-go. This is a great addition to any pet lover's home!
Purchase Here
Connect on Social Media: Twitter
---
Elf Express Train

Let your Elf travel in comfort to the North Pole and back to your home with his very own collectable limited supply ornate, hand-painted Elf Express train that has space to include your Elf's name. Order now and get 25% off when you enter coupon code "elf" on the check-out page.
Purchase Here
Connect on Social Media: Facebook / Twitter
---
10 in 1 Flip Pillow

The holidays are a time to celebrate those special people and honor them with thoughtful presents that enhance their daily lives. This year, give the gift of everlasting comfort to everyone on your shopping list with the new FLIP PILLOW from Contour Products. The FLIP PILLOW is a pillow like no other as it benefits every age group. Its 10-in-one design offers the utmost in pillow comfort while also providing therapeutic wedge support. The FLIP PILLOW gently supports the back while sitting up, soothes the lumbar while working at a desk and cradles the elbows while reading on your stomach. At night, it lets side and stomach sleepers rest without neck strain, elevates the torso for easier breathing or digestion, props up knees to ease sore back muscles or raises the feet.
Purchase Here
Connect on Social Media: Facebook / Twitter
---
PlushMoji Pillows

PlushMoji is your source for high quality plush pillows styled after emoji icons. PlushMoji's make the perfect gifts for birthdays, holidays or anytime at all! And even better – all orders ship within 24 hours of being placed! I received the Kissy Face PlushMoji and I love it! It is so soft and cuddly – it is the perfect pillow for cheering me up when I feel down. Any one would love their favorite emoji in pillow form – so start shopping now!
Purchase Here
Connect on Social Media: Facebook / Instagram
---
GuruNanda Essential Oils with Diffuser

This diffuser and essential oils set from GuruNanda is an aromatherapy gift set that features two different oils (calming lavender and uplifting peppermint) and an ultrasonic diffuser with a color-changing LED light to add to the sensory experience. This is a great destresser and the oils are amazing! The perfect addition to any home! The GuruNanda diffuser included in the GuruNanda Essential Oils Diffuser Gift Set uses ultrasonic waves to work with water and natural essential oils, and produces mist for aromatherapy, humidifying and purifying the space. When the included natural essential oils are used with the diffuser, they are very relaxing, calming, and soothing.
Purchase Here
Connect on Social Media: Facebook / Twitter
---
Cotton Bean Bag Chair

The Cotton Chair Bean Bag is the ultimate in self indulgence. It has been designed as a big recliner beanbag that is also a super supportive bucket chair. These beanbags are perfect for flaking out in front of the TV or some serious gaming. The secret is in the 'Teardrop' scoop! Once you've broken these bean bags in, they're hard to beat for comfort and style! As an option the complete Chair range is also available unfilled. This allows you to slip the cover over existing beanbags or use your existing bean fill to give a fresh look. Cost effective and environmentally friendly. Our Cotton bean bags are made from high quality, upholstery grade 100% Cotton drill – The perfect 'all rounder'! The Cotton is very soft and warm, so great to relax on at home. It is also extremely robust which makes it an ideal choice for bean bags in 'high use' areas.
---
Charles Viancin Chef's Towels

The CHARLES VIANCIN® chef's towel proves that multifunctional can be fashionable with the help of, not one, but two silicone potholders incorporated into the cloth's construction. Whether you need to wipe down the dinner table or safely transport a hot dish from space to space our towels are up to the task. Currently available in two styles: POPPY® and GRAPE™. Our towels are machine-washable and are sure to brighten up your kitchen with a little touch of color.
Purchase Here
Connect on Social Media: Facebook / Twitter
---
Chamberlain Mini Remote

It should come as no surprise that 70 percent of home owners use their garage as the main point of entry. The Mini Clicker is a more convenient way to get in and out of the home without toting around a key. This Mini Remote is compatible with all major brands of garage door openers, and features a slim, durable design that fits easily in a pocket or attaches to a backpack. It can control two garage doors or home lighting through a safe and secure connection making it perfect for today's on-the-go consumer, including motorcycle riders, pet owners, and busy families. You can even attach the Mini Remote to kids' backpacks or key rings so they can conveniently and safely enter the house when they come home from school. This mini remote is the perfect gift for the whole family!
Purchase Here
Connect on Social Media: Facebook / Twitter
---
Ronco Ready Grill

The Ronco RG1001BLGEN ready grill in black offers all of the BBQ style taste of an outdoor grill, plus, the satisfaction of speed, convenience, cleaning ease and no smoke. Four heating elements grill both sides at once, sealing in the juices instantly and locking in the delicious flavor of your foods. The ready grill evenly browns chicken, seafood, vegetables, chops, steaks, hamburgers, sausages, hams, ribs and even a variety of frozen food. The timer makes it easy to use and automatically shuts off when the allotted cooking time is up. A two-position grill basket allows grilling a variety of food from thin to thick and leave beautiful, mouth-watering grill marks. A removable drip tray is located at the base of the Ronco ready grill collecting grease, fat, crumbs, etc. For ease of cleaning the heat shields and basket guides are removable. To help get you started sample recipes are included in the owner's manual. The small design is great for smaller kitchens, apartments and RV's. Optional accessories available for the ready grill include, the ready grill cookbook, mesh basket with kabob rods and steamer basket, sold separately.
Purchase Here
Connect on Social Media: Facebook / Twitter
---
Slingbox M2

There's nothing we like more on a rainy day than curling up on the couch with a blanket and the remote. But when the sun resurfaces, so do we. That doesn't mean we should miss out on live TV; that just means we connect to Slingbox M2. Shows and channels follow us to the beach, the slopes, or the lake on our iPhone, Android, tablet, or laptop. So remember: SPF30 & M2.
Purchase Here
Connect on Social Media: Facebook / Twitter
---
Waterlogic Hybrid Water Purifier

This water purifier is incredible for your home or office. It gives you the cleanest, softest water that you will ever drink. It's also very sleek and modern. It's a great gift for the home this year! The world's most highly certified drinking water purifier. For the first time, your home can have the highest certified standard of water purification, without installation, without waiting and with the guarantee of water free from 99.99% of bacteria, 99.99% of viruses and 99.9% of cysts, as well as less lead, chlorine and many other unwanted contaminants. Even better, Hybrid can dispense the equivalent of almost 19,000 bottles of purified water for as little as 7 per gallon, with the purchase and installation of just one pure kit per year. So you can forget ineffective and expensive weekly filter changes. It is now possible to guarantee every drop of your drinking water is instantly purified. Just plug it in, fill it up and enjoy deliciously fresh, clean water. Isn't it time you upgraded to purity.
Purchase Here
Connect on Social Media: Twitter
---
Custom Serving Tray

Entertain in style with your own photo on a custom serving tray! Available in two sizes with a black/espresso or natural wood finish. Perfect to match your decor or send as a gift to your favorite host.
Purchase Here
Read Our Reviews: DIY Craft Tween Gift Basket / Pretties DIY Gift Baskets #2
Connect on Social Media: Facebook / Twitter
---
Ring Video Doorbell

The Video Doorbell from Ring is a must have for – while, just about anyone! Not only can you see who is at your door on your smartphone when you are upstairs (or across town), built-in motion sensors will send you mobile alerts instantly when they detect any activity on your property. This is perfect for while you are at the store – or on vacation. I get a lot of packages so this is great for me, I can easily talk to my mail person through Ring and let them know to leave the package by the door and I will be right there – or to bring it around back if I will not be home for a while. Ring is so confident in their product and the fact that it will not break – and won't (can't) be stolen – that they have a lifetime purchase protection as well! Not to mention, it took us less than 5 minutes to set ours up. This holiday, give the gift of safety and convenience with Ring.
Purchase Here
Read Our Reviews: Always Be Home with the Ring Video Doorbell
Connect on Social Media: Facebook / Twitter
---
Microwave Plates

Finally! A quick and easy way to warm up your food! Simply put food into the plates and cover to store in your fridge. I love using this for leftovers – and especially for my young daughters meals because they never finish. Once you are ready to eat it, simply take the plate and the cover and put into the microwave. There is a vent on each lid to release the steam while heating. Once finished, remove the plate from the microwave, remove the lid, and you have your meal ready to eat. No additional plates to transfer food into and no additional microwave covers needed. Dishwasher safe and BPA Free.
---
Ugly Christmas Blankets

You have heard of the Ugly Christmas Sweater, well now get ready for the next big thing – Ugly Christmas Blankets! That's right, at 50" x 60″, they're waaay bigger than Ugly Christmas Sweaters – bigger and uglier! Ugly Christmas Blankets are as much fun to give as they are to receive. And at this time of year, when it's so hard to figure out what to get everyone, it's nice to have a great, new, affordable option. These blankets are perfect for cuddling under by the fire or while watching a Christmas movie. Display them around the holidays, but get use out of them all year long. With three adorable prints to choose from – Oh Deer!, Santa's Favorite Elf, and Ugly Pixels – you are sure to find something for everyone on your list.
Purchase Here
Read Our Reviews: Ugly Christmas Blankets – Bigger & Uglier! / You've Heard of Ugly Christmas Sweaters. What About Ugly Christmas Blankets?
---
SKY Bedding Mattress Protector

The SKY Bedding Smooth Mattress Protector is 100% waterproof giving you complete protection from all liquid spills, accidents, and perspiration. This mattress protector is hypoallergenic and is a must have for those suffering from allergy triggers such as dust mites and pollen. Dust mites are tiny creatures that can be found by the millions in unprotected mattresses and can lead to the development of asthma, causes congestion, and is a leading cause of eczema. This mattress protector is is also breathable and the material is completely noiseless. I love this for my daughter because while she is potty trained, accidents happen. And when she gets sick, sometimes she does not make it to the bathroom. This protects her mattress so she can use it for many years to come!
---
SKY Bedding Smooth Pillow Protector

The SKY Bedding Smooth Pillow Protector is 100% waterproof giving you complete protection from all liquid spills, drool, and perspiration. This pillow protector is hypoallergenic and is a must have for those suffering from allergy triggers such as dust mites and pollen. Dust mites are tiny creatures that can be found by the millions in unprotected pillows and can lead to the development of asthma, causes congestion, and is a leading cause of eczema. The SKY Bedding Smooth Pillow Protector is also breathable and the material is completely noiseless. It will not change the feel of your pillow. Rest assured knowing the ultra-thin fabric dynamically conforms to the natural shape of the pillow providing you with a healthy, restful sleep. This is great for little ones and also adults who sweat a lot. It will make your pillows last for years! Comes in a set of two.
---
Sweet-Seed

There is nothing better than sitting on your porch and watching the birds come to your bird feeder. At least for me. I love it! We prefer our Hummingbird feeder but have a couple "regular" bird feeders as well. I love sipping on my coffee and watching the birds go about their day. Sweet-Seed offers the highest quality and unique blends of bird seed. They are local to me (Syracuse) and american made. Their process affords them total flexibility to search out the BEST suppliers at any given time. Most seed companies look like a giant agricultural factory, with seed sitting stagnant in silos for who knows how long – but they buy only what they need straight from the source, allowing them to provide you with the freshest possible product. The hummingbird nectar we got from was infused with their proprietary blend of hand steam-distilled floral and fruit extracts, carefully created from the flowers and fruits most visited by hummingbirds, orioles or butterflies. Their blends also provide calcium to promote healthy egg growth, and much needed electrolytes to prevent dehydration!
Purchase Here – or try a FREE sample!
Connect on Social Media: Facebook / Twitter
---
Cat Ball Bed

The Cat Ball® cat bed is made with generously thick, padded walls, creating a flexible, warm and cozy cave like bed for your kitty. The seams of the Cat Ball® are finished with bias tape, creating a charming and appealing look with great finish details. What does a cat do with the Cat Ball® bed? Well, the Cat Ball® is a pet bed, and a perfect place to nap! Some cats just hang out and stare at you until they fall asleep. Other cats like to peek out of the two holes and attack your ankles, your other pets, or dangling toys.
Purchase Here
Read Our Reviews: My Cats Are Officially Spoiled With This Designer Pet Bed
Connect on Social Media: Facebook / Twitter / Instagram
---
Star Wars: The Force Awakens Lights

3DlightFX has a ton of Star Wars lights! We decided to add the Kylo Ren and the BB-8 lights to our collection. They have a ton of other lights like the Darth Vader Light Saber, Boba Fett, and the Yoda Face. You can check out all of the Star Wars Lights here. We love the way ours look! They are such a great addition to our collection! They are incredibly made and fun to show off to our friends! Pick these up this holiday season for the Star Wars lovers in your life!
Purchase Here
Read Our Reviews: Celebrate Star Wars: The Force Awakens With These Cool 3D Lights!
Connect on Social Media: Facebook / Twitter
---
Happy Home Trunk

Have you ever heard the phrase, "Happy wife, happy life" ? Well, where I come from it's more like,"Happy Home, Happy Family". A happy home consists of many things – home cooked meals, great smells, smiling faces, quality time, pretty decor, and yummy treats! Ever sense is beaming in a happy home. The Happy Home Trunk has the same concept. This box consists of 5 items – 1 for each of your senses. Includes: Happy Home Scent-Pure essential oils, Happy Pure Soy Candle infused with the happy scent, Recycled Barn Metal Purple Heart- Because every happy home needs love, Salted Caramels To Share, and a Beautiful Card describing a Happy home. Pick this box up for the moms, wives, and the families out there this year! They will not be disappointed!
Purchase Here
Connect on Social Media: Facebook / Twitter
---
Skandia Forte 13 Piece Knife Block

The Forte 13-piece Block Set includes an attractive, black knife block with magnetic siding to display the twelve accompanying knives. The knives feature rose-gold, titanium-coated, stainless-steel blades with comfortable handles in a rich, chocolate brown and bolsters and ends to match the blades. The set includes six steak knives, as well as a chef's knife, bread knife, santoku knife, utility knife, paring knife and bird's beak knife. This is a beautiful knife set and will be an incredible addition to any home this holiday season. Grab this or other Skandia kitchen products for families this year!
Purchase Here
Connect on Social Media: Facebook / Twitter
---
Capresso Triple Brew

Tis the season for cocoa and apple cider. Tis the season for a family gift that everyone will appreciate. The Triple Brew Coffee & Tea Maker brings together three of the most popular trends in hot beverages—single serve coffee or carafe style coffee, and single serve tea, using loose or bagged tea leaves. No negative environmental impact from wasteful pods or capsules. Combine this with a few boxes of k-cups or some seasonal coffee grounds for the ones you love this holiday season.
Purchase Here
Connect on Social Media: Facebook / Twitter
---
Zuli Smartplug

Control your lights from your home. Take care of the Christmas tree with a timer. Schedule it all with the Zuli Smartplug and app, a plug that interacts with your smartphone with all of the controls that you'd want in a plug. Control your lights and devices when you are away from home. Forgot to turn off the tv? Use the app to turn off the plug. Worried about safety during the holiday season? Use the Zuli Smartplug and app to set your Christmas tree lights to set your Christmas tree lights on a timer.
The Zuli Smartplug is the only smart plug that senses when you walk into a room and automatically adapts the temperature and lights to your liking. With 3 or more Smartplugs, the Zuli Presence ™ feature can accurately pin-point your location within the home. The Zuli app senses when you enter or exit a room and adjusts your devices according to your preferences. No more fumbling for a light switch in the dark. Additionally, Zuli allows you to have instant control of appliances from your phone, set any appliance (lights, space heaters, a/c units, etc.) on a schedule, dim any light as though it has a dimmer switch, view how much each device is contributing to your monthly energy bill, AND control your Nest Thermostat. Zuli is the featured Smartplug in the Works with Nest program.
Purchase Here / Amazon / or at a Lowes near you!
---
Fresh Wave Odor Removing Products

When someone first steps into your house what do they notice? The first thing I notice is the smell. As soon as your door opens, does a fresh scent come out? Are there smells in your home that you don't even notice? Maybe you have kids or maybe you have cats, like me. When I need to get rid of bad odors in my home, I use Fresh Wave's odor removing products. They don't only mask the odors, they get rid of them for good. Instead of the smells that embarrass you, you will have scents that make you (and your guests) smile! The best part about Fresh Wave is that they have no harsh chemicals. No harmful ingredients. No masking fragrances. Just plant oils and water. They are environmentally friendly, non-toxic, and they really work! Take my word for it. I have three cats and a home that smells pet-free. Grab some of these cleaning products for a holiday gift this year or to prepare for your holiday celebrations!
Purchase Here or at a Target near you
---
Personalized Wine and Champagne Bucket

Call it a bucket or chiller, either way this personalized wine cooler will keep your white wine or bubbly cool and crisp as it impresses guests with its stylish looks. Solid handles make this wine and champagne cooler easy to carry, and name, year and city customization give it a personal touch. Pick one of three exclusive New York Times designs and present this personalized wine bucket to the sommeliers in your life as a wedding, housewarming, birthdays or retirement gift. I know that I cannot wait to pull mine out for our holiday get together and show it off. If you know someone who has a bar area in their home, this would be a great item for them to proudly display as well.
---
Multi-Purpose Hooks

The FECA Signature Multi-Purpose Hook adds an air of elegance to your home. Premium stainless steel with a sophisticated finish, this multi-purpose hook comes in a selection of refined metallic colors. An adjustable angle lets this hook accommodate a wide range of object depths. Easy push-and-lock hanging. Securely holds up to 13 pounds.
Purchase Here
Connect on Social Media: Facebook / Twitter
---
VTech Safe & Sound Digital Audio Monitor

The VTech DM222 baby monitor is the perfect gift for any new parent! It includes a night light that projects stars and moons onto the ceiling and plays a lullaby which is a great way to make your child comfortable and fall back asleep if woken up in the middle of the night. The projection angle can be easily adjusted, allowing the best view of the patterns wherever the crib is placed in the room. Stay connected to your baby from another room or even outside with up to 1,000 feet of range so you can go about your day. Sometimes all your baby needs is to hear the sound of your voice – comfort your infant from any room with the built-in intercom on the portable parent unit! Enjoy some added peace by being silently alerted when there is sound in your baby's room.
Purchase Here
Connect on Social Media: Facebook / Twitter
---
VTech Cordless Phone

A cordless phone may not be at the top of everyone's Christmas list, but it's a highly personal item that, when needed, can bring its user a lot of joy. Maybe you have an older parent, a desire to reduce your cell phone use, or simply appreciate the simplicity of having a house phone—whatever the reason, consider VTech Cordless phones. We recently moved and decided that we needed a home phone in case we had a babysitter for our young ones. Enjoy the freedom of private, hands-free landline and/or cellular conversations anywhere in your home or office with the VTech DS6671-3. This convenient headset gives you the same interference-free, superior-quality voice, sound and range you expect from a traditional DECT 6.0 cordless handset with added mobility. Experience more efficient conversations with this versatile cordless system.
Purchase Here
Connect on Social Media: Facebook / Twitter
---
Bonne O Carbonated & Mixed Beverage Appliance

Bonne O is the first carbonating system without a CO2 tank that sparkles literally everything: water, fruit, herbs, tea, wine, spirits & soda. Without a CO2 tank, the product is eco-friendly and sustainable, making it stand out from similar products currently on the market. The Bonne O Carbonated & Mixed Beverage Appliance is the world's first home carbonation system that mixes ingredients in the bottle for pressure-infused flavorful drinks. I have enjoyed wine spritzers, flavored water, and so much more with this! It is easy to use – and fun to use as well! This is a great gift for just about anyone on your list this year!
Purchase Here
Connect on Social Media: Facebook / Twitter
---
Microtec Plush Blanket

These are absolutely beautiful! This is the softest blanket I've ever felt! I highly recommend this for yourself or as a gift for others this holiday season. Enjoy the incredible softness and comfort of the Microtec Plush Blanket. Offering the warmth of a heavy blanket, this fluffy blanket is so lightweight that you'll hardly know it is there.
Purchase Here
Connect on Social Media: Facebook / Twitter
---
LED Flameless Decrative Candle Set
These are absolutely gorgeous! I own these and they are functional and the style is beautiful. I couldn't ask for a better decoration or gift. Enjoy the warm ambience of candlelight without the worry of wayward flames or dripping wax. These flameless candles are made with blended glitter and beads for a glorious glow. The set comes complete with a remote that has an automatic timer function for ease of operating from the comfort of your sofa – or anywhere for that matter.
Purchase Here
Connect on Social Media: Facebook / Twitter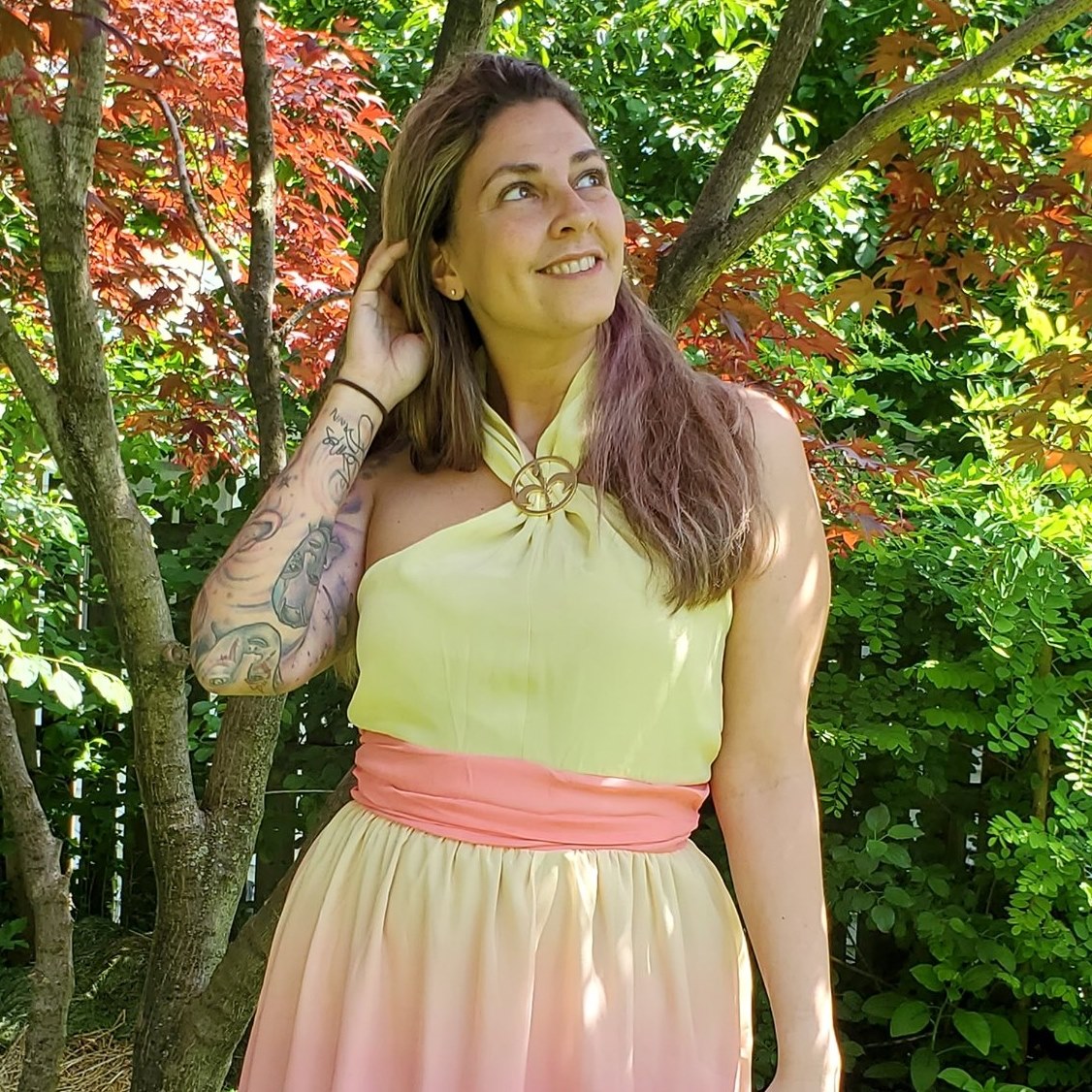 Tessa Smith is a Rotten Tomatoes Tomatometer-approved Film and TV Critic. She is also a Freelance Writer. Tessa has been in the Entertainment writing business for almost ten years and is a member of several Critics Associations including the Hollywood Critics Association and the Greater Western New York Film Critics Association.