Disclosure: Mama Smith's Review Blog received this item in exchange for her honest review. All opinions expressed are 100% hers.
Pets are considered part of the family now more than ever so it's important to think of our four legged friends during the holiday shopping season!

Walkabout Glow in the Dark Leash

This ergonomic designed retractable leash features glow in the dark over mold (Standard translucent glow color). There are Japanese springs for smooth retraction of the leash. It can span distances up to 16 feet with patented trigger brake and release mechanism. There are two colors (Green and Blue) you can choose from and they come in sizes x-small to large. This leash is great for walking your fur baby at night! My girls think it really makes walking the dog a lot more fun. I love seeing the leash glowing in the dark. Here in upstate New York, it gets dark early in the winter so this is a must have for us!
Purchase Here
Connect on Social Media: Facebook / Twitter
---

Petmate Glow in the Dark Core Collar

To go along with your Glow in the Dark leash, grab this glow in the dark collar! This Glow in the dark thread technology allows the entire collar to glow. The collar will charge in the sun during the day while on your dog and automatically glow at night! You have four solid colors (yellow, green, pink & blue) to choose from. The collar has adjustable sizing from x-small to large. As I stated above, we walk our dog a lot at night and a glow in the dark collar is fun and practical. I like the fact that if she gets out at night, cars will be able to spot her easily.
Purchase Here
Connect on Social Media: Facebook / Twitter
---
Dogzilla Invaders
Dogzilla Invaders are designed to encourage dogs to get active and engage the five senses. Durable textured polyester with thick black piping prevents early tearing and fraying. They are stuffed with non-toxic fibers and squeakers. Available in 7 cute plush characters. The Dogzilla Invader collection are soft out-of-this world creatures. These plush dog toys have reinforced seams to help prevent tearing and ripping. All contain squeakers for additional doggy excitement. My pug loves this toy! She usually tears them apart quickly but this one has lasted her a while.
Purchase Here
Connect on Social Media: Facebook / Twitter
---
JW MegaLast Glow Toy
JW MegaLast Glow Balls are tough toys now made of our durable glow Megalastomer! Infused with vanilla, these buoyant, floating toys are mega strong, mega bouncy, and mega fun! The MegaLast toys are Made in the USA in an eco-friendly facility that utilizes solar power. All MegaLast toys are 100% recyclable. Material floats, bounces and holds up to tough play. Khaleesi loves chasing this around the house – and my daughters love to play fetch with her with it! It is a hit for the whole family!
Purchase Here
Connect on Social Media: Facebook / Twitter
---
Petmate Heggies Holiday Plush
Petmate's top-selling Heggies are super soft, super cuddly and ready to grunt their way into your dog's playtime hour. Dogs love these plush, one-of-a-kind characters, including Farmer, Fisherman, Army, Chef, Winter and Super, for their hilarious grunting sounds and their quirky companionship. These top-selling plush dog toys are the perfect addition to your pet's toy chest. I absolutely love the grunting of this toy! It is super cute and funny. My daughters love it – and it drives Khaleesi bananas! Any pup would love to find this in their stocking this holiday!
Purchase Here
Connect on Social Media: Facebook / Twitter
---
3 Piece Essential Grooming Set
This 3-Piece Dog Grooming Kit for small and medium sized pets (dogs, cats and other small animals) includes a slicker brush with grip (5.5" x 3.8"), nail clipper with grip (4.9" x 1.6"), and a comb. Ergonomic design and handle for comfort and safety. Strong and durable construction. Nail Clippers are used to trim the pet's nail at a 45° angle. Slicker Brushes are used for detangling and light de-matting work. These can be used to remove loose or dead undercoat by using the line or layer brushing technique. This brush can be used on most coat types. I love it for my pug! She sheds so much and this is a life saver! The nail clipper is great and does not bother her at all. In fact, I think she likes it!
Discount Alert: From November 27-November 30 get 50% off regular price on all Holiday Dog Accessories and Pet Gift Sets! All Pet and Dog Gift Sets include Free Shipping on select items. Coupon Code: BLACKFRIDAY50.
Purchase Here
Connect on Social Media: Facebook / Twitter
---
Zuke's Natural Treats
Driven by the joy that comes from exploring with their dogs and from the pursuit of a healthier life that makes pets and people happier, the Zuke's team creates treats with only the finest natural ingredients that are free of common allergens, harsh additives and preservatives. They've expanded their lineup of low-calorie Skinny Bakes and introduced new Genuine Jerky Steaks, which are savory slices of 100% grass-fed New Zealand beef made with fresh veggies like carrots, potatoes and sweet potatoes. My Khaleesi girl LOVES these! That little pug gets so excited when I pull out a new bag. And I like them because they are all natural and good for her. She would eat an entire bag in one sitting if I let her. Both the Skinny Bakes and the Jerky Steaks are something we will purchase again for her.
Find Where to Purchase Here
Connect on Social Media: Facebook / Twitter
---
Eco Dog 2.Go Gift Set
The Eco Dog 2.Go Gift Box from Eco Dog Care is the perfect gift for your friend (with 2 or 4 legs!). Includes Eco Dog Care's Simply Clean suds-free shampoo and Simply Fresh spray for in-between baths. Earth conscious, dog-loving and toxin-free. Gift-giving feels oh-so good when it's done with morals, compassion and it benefits your beloved furry family members! The shampoo and spray combo set is a great gift for any dog lover in your life or you can gift it to your own pup. You'll love how your dogs will smell and how soft and snuggable they feel. Plus, their skin and fur will appreciate the nourishing ingredients Eco Dog Care uses. Soothe, heal and help repel pests with this blend of essential oils and only the best ingredients for our best buds.
---
Ruffit Dog Carrier
Leashes are appropriate but limiting in that they remove the use of one hand, are misplaced, and are unpredictable in the way which they will pull. The RUFFIT DOG CARRIER will allow you to have new adventures at eye level with your best friend. Meet the first and only hands free forward facing dog carrier. Whether you're into biking, hiking, jogging, running, trekking the mountains or the city streets, the RUFFIT DOG CARRIER allows you unmatched mobility with your pet. RUFFIT DOG CARRIERS are made from hardy durable materials and are designed for comfort and safety of both the wearer and pet. Our wide shoulder straps disperse weight evenly and our sternum straps ensure a snug fit for all frame types. The RUFFIT DOG CARRIER is made of tensile strength, scratch-resistant material which is an industry standard for heavy duty, all weather use. Simply put, our product is reliable, safe, built to last, can take a beating and a biting.
Purchase Here
Read My Review Here: You and Your Dog will LOVE the Ruffit Dog Carrier
Connect on Social Media: Facebook / Twitter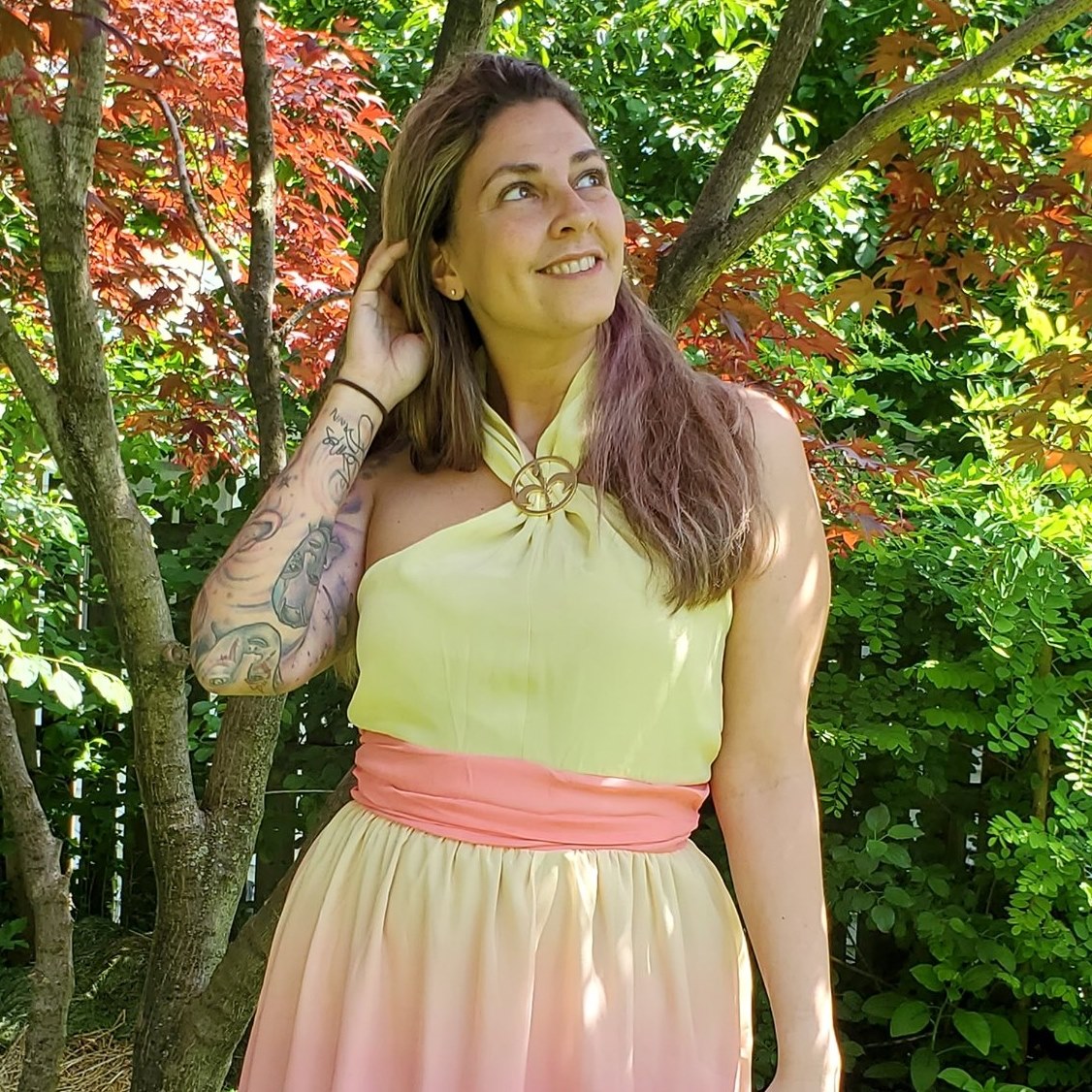 Tessa Smith is a Rotten Tomatoes Tomatometer-approved Film and TV Critic. She is also a Freelance Writer. Tessa has been in the Entertainment writing business for almost ten years and is a member of several Critics Associations including the Critics Choice Association, Hollywood Critics Association, and the Greater Western New York Film Critics Association.